Seoul 1988
Team Canada Medal Count
3
2
5
Games Summary
Games of the XXIV Olympiad
After concerns that the 1988 Olympic Games were to be hosted by an authoritarian regime, they were instead the impetus for South Korea's move to democracy. The Games were affected by a minor boycott as North Korea stayed away, supported by Cuba and Ethiopia, after the IOC refused to give North Korea co-host status. The most attended Games at the time with 159 nations, it was the first summer Olympic competition in 12 years featuring the United States, the Soviet Union, East Germany and West Germany.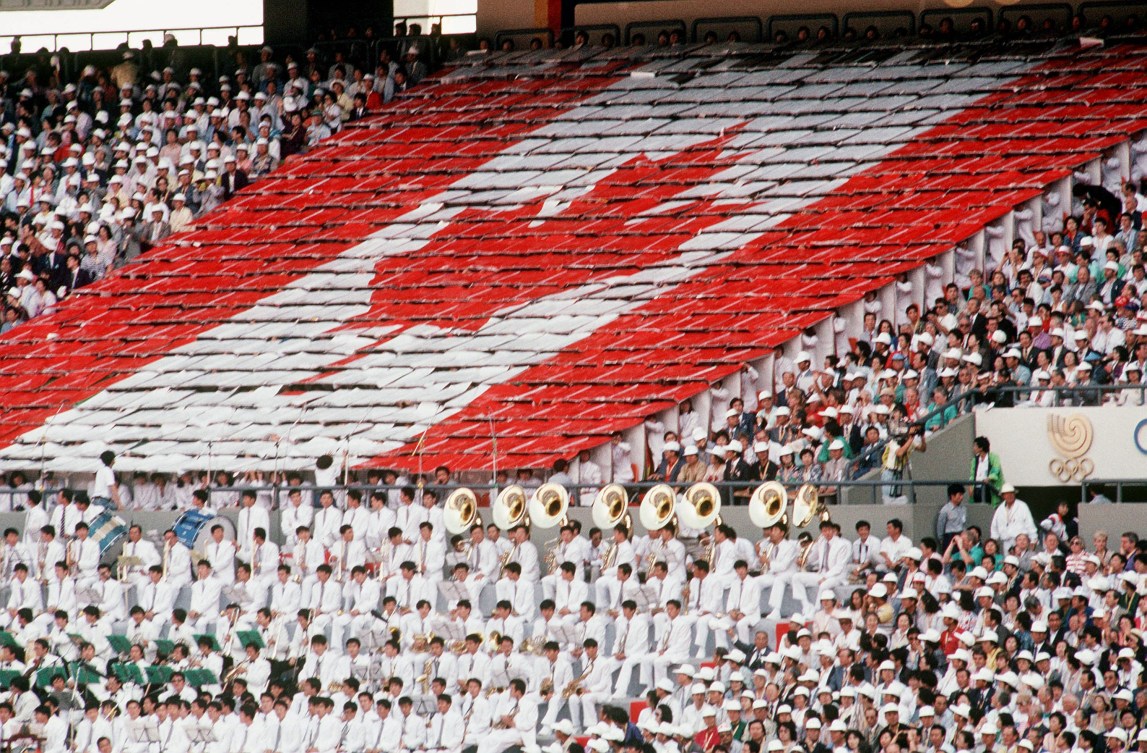 One of Seoul's legacies to the Olympic movement was a new Olympic flag made of pure raw Korean silk to replace the worn flag that been first used at Antwerp 1920.
An emotional moment took place during the Opening Ceremony when the torch was run into the stadium by 76-year-old Sohn Mi-Chung. He had won the 1936 Olympic marathon in Berlin when he was forced to compete for occupying Japan under the name Kitei Son.
These Games marked the Olympic debut of table tennis while tennis returned to the Olympic program for the first time since 1924.
Synchronized swimmer Carolyn Waldo was Canada's only double medallist of the Games, winning gold in the solo event and in the duet with partner Michelle Cameron. Canadian boxers won a medal of each colour, as Lennox Lewis captured super heavyweight gold, Egerton Marcus won middleweight silver and Raymond Downey earned welterweight bronze. Each of the 4x100m medley relay teams stood on the podium at the swimming pool. Bronze medals were won by the equestrian dressage team of Cynthia Ishoy, Ashley Nicoll, Eva-Maria Pracht and Gina Smith as well as sailors Frank McLaughlin and John Millen in the Flying Dutchman.
Canada experienced the highest of highs and the lowest of lows when Ben Johnson won 100m gold in world record time, only to see him disqualified three days later after a positive test for the steroid stanozolol. Dave Steen gave the athletics team a much-needed boost with his bronze medal in the decathlon, Canada's first ever Olympic medal in the gruelling two-day event.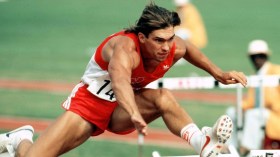 Canadian Medallists
| Event | Athlete | Finish | Sport |
| --- | --- | --- | --- |
| Duet - Women | Michelle Cameron, Carolyn Waldo | Gold | Aquatics - Synchronized Swimming |
| Solo - Women | Carolyn Waldo | Gold | Aquatics - Synchronized Swimming |
| Super Heavyweight - Men | Lennox Lewis | Gold | Boxing |
| Medley Relay 4x100m - Men | Victor Davis, Snady Goss, Tom Ponting, Mark Tewksbury | Silver | Aquatics - Swimming |
| Middleweight - Men | Egerton Marcus | Silver | Boxing |
| Medley Relay 4x100m - Women | Keltie Duggan, Allison Higson, Jane Kerr, Lori Melien, Patricia Noall, Andrea Nugent | Bronze | Aquatics - Swimming |
| Decathlon - Men | Dave Steen | Bronze | Athletics |
| Welterweight - Men | Raymond Downey | Bronze | Boxing |
| Team - Mixed | Ashley Holzer, Cynthia Ishoy, Eva Pracht, Gina Smith | Bronze | Equestrian - Dressage |
| Two-Person Centreboard Dinghy - Mixed | Frank McLaughlin, John Millen | Bronze | Sailing |
Teams