Lillehammer 1994
Team Canada Medal Count
3
6
4
Games Summary
XVII Olympic Winter Games
In 1986 the IOC had voted to alter the Olympic schedule so that the Summer and Winter Games would be held in different years. To make the adjustment, the Winter Games in Lillehammer were held just two years after the previous Winter Games in Albertville, instead of the usual four year gap. The Games were also notable in that they were organized under a banner of total respect for the environment. Well-organized and supported by the Norwegian people with their natural love of winter sport, the Games featured such architectural wonders as the Gjøvik Olympiske Fjellhall for ice hockey which was carved out of a mountain and the Vikingskipet speed skating oval that looked like an upside down Viking ship.
In what would become a pattern, Canada posted its best-ever Winter Games medal total with 13, including three gold. Two of those came from biathlete Myriam Bédard who won both women's individual events. Her victory in the 15km built on her bronze medal two years earlier. In the Olympic debut of the 7.5km sprint, she won gold by just 1.1 seconds. As Canada's only double gold medallist of the Games she was given the honour of being the Canadian flag bearer at the Closing Ceremony.
Canada's third gold medal came in another relatively new Olympic event. After finishing seventh in the official debut of freestyle skiing in Albertville, Jean-Luc Brassard carved his way to top spot in the men's moguls. A second freestyle event, aerials, were included for the first time in Lillehammer and Canadian teammates Philippe Laroche and Lloyd Langlois won silver and bronze, respectively.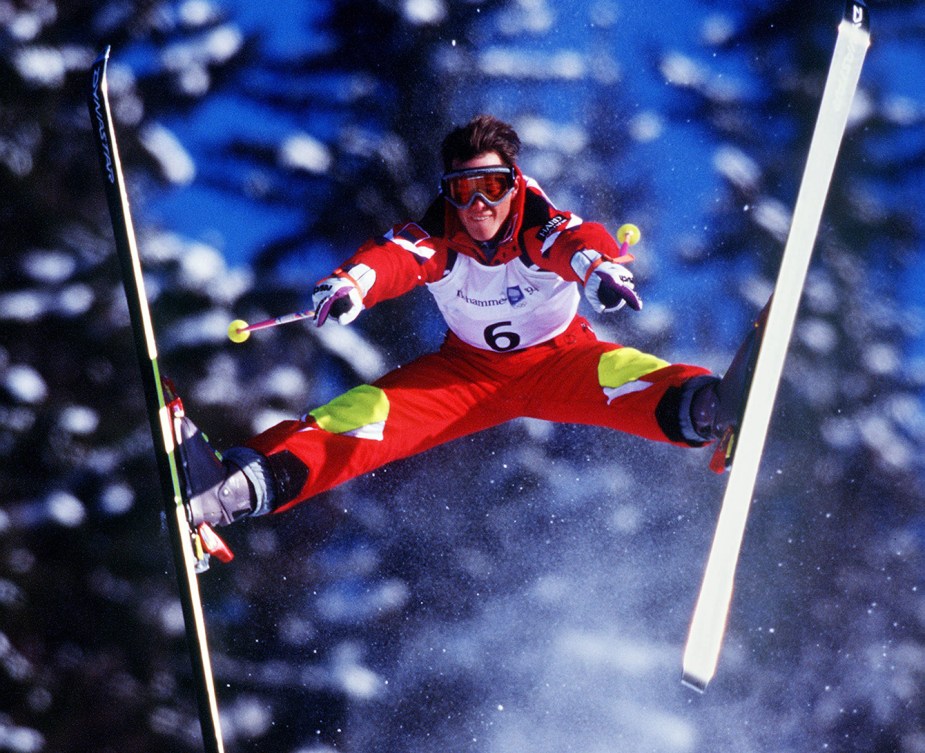 Canada once again won multiple medals in short track speed skating. Nathalie Lambert won silver in the inaugural women's 1000m event and then helped the 3000m relay team also win silver. On the men's side, the lone Canadian medal was a 1000m bronze by Marc Gagnon, the first of his five career Olympic medals.
On the long track oval, Susan Auch won silver in the 500m to become the first Canadian woman to win an Olympic medal in the sport since 1976. Elsewhere on the ice, Elvis Stojko won the first of his back-to-back Olympic silver medals in men's figure skating while Isabelle Brasseur and Lloyd Eisler won their second straight Olympic bronze medal in the pairs event.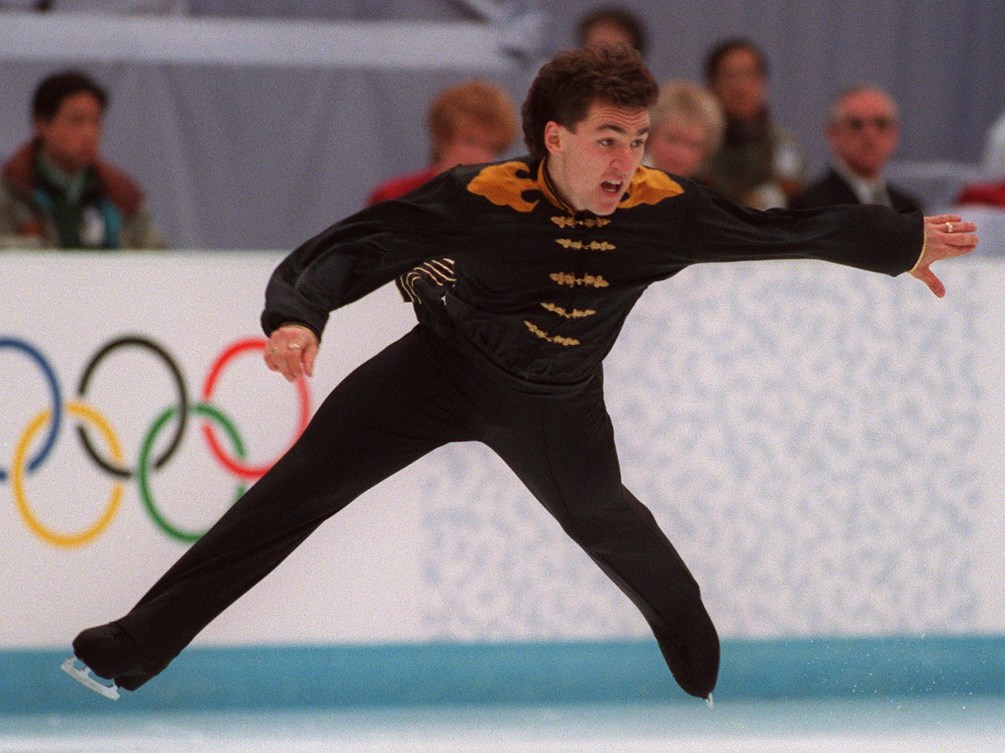 Canada's first medal at the Games came from alpine skier Edi Podivinsky, whose bronze in the men's downhill equaled Canada's best ever performance in that event. Canada's final medal of the Games was won by the men's ice hockey team on the last day. They came away with silver after losing an emotionally-charged game in a dramatic shoot-out against Sweden.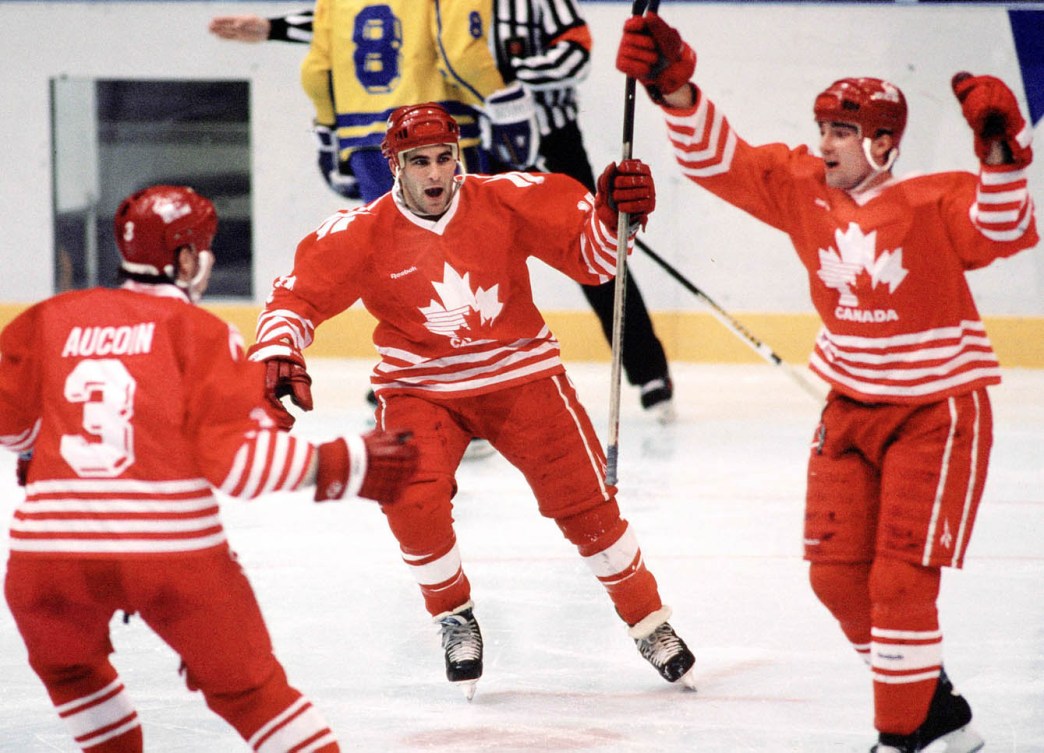 Canadian Medallists
| Event | Athlete | Finish | Sport |
| --- | --- | --- | --- |
| Individual 15km - Women | Myriam Bédard | Gold | Biathlon |
| Sprint 7.5km - Women | Myriam Bédard | Gold | Biathlon |
| Moguls - Men | Jean-Luc Brassard | Gold | Skiing - Freestyle |
| Men | Mark Astley, Adrian Aucoin, David Harlock, Corey Hirsch, Todd Hlushko, Greg Johnson, Fabian Joseph, Paul Kariya, Christopher Kontos, Emmanuel Legace, Kenneth Lovsin, Derek Mayer, Petr Nedved, Dwayne Norris, Greg Parks, Alain Roy, Jean Roy, Brian Savage, Bradley Schlegel, Wally Schreiber, Christopher Therien, Todd Warriner, Brad Werenka | Silver | Ice Hockey |
| 1,000m - Women | Nathalie Lambert | Silver | Speed Skating - Short Track |
| Relay 3,000m - Women | Christine Boudrias, Isabelle Charest, Sylvie Daigle, Nathalie Lambert | Silver | Speed Skating - Short Track |
| Singles - Men | Elvis Stojko | Silver | Figure Skating |
| 500m - Women | Susan Auch | Silver | Speed Skating - Long Track |
| Aerials - Men | Philippe LaRoche | Silver | Skiing - Freestyle |
| Pairs - Mixed | Isabelle Brasseur, Lloyd Eisler | Bronze | Figure Skating |
| 1,000m - Men | Marc Gagnon | Bronze | Speed Skating - Short Track |
| Arials - Men | Lloyd Langlois | Bronze | Skiing - Freestyle |
| Downhill - Men | Edi Podivinsky | Bronze | Alpine Skiing |
Overall Medal Count
| Rank | Country | Gold | Silver | Bronze | Total |
| --- | --- | --- | --- | --- | --- |
| 1 | Norway | 10 | 11 | 5 | 26 |
| 2 | Germany | 9 | 7 | 8 | 24 |
| 3 | Russia | 11 | 8 | 4 | 23 |
| 4 | Italy | 7 | 5 | 8 | 20 |
| 5 | United States | 6 | 5 | 2 | 13 |
| 6 | Canada | 3 | 6 | 4 | 13 |
| 8 | Austria | 2 | 3 | 4 | 9 |
| 9 | South Korea | 4 | 1 | 1 | 6 |
| 10 | Finland | - | 1 | 5 | 6 |
| 11 | Japan | 1 | 2 | 2 | 5 |
| 12 | France | - | 1 | 4 | 5 |
| 13 | Netherlands | - | 1 | 3 | 4 |
| 14 | Sweden | 2 | 1 | - | 3 |
| 15 | Kazakhstan | 1 | 2 | - | 3 |
| 16 | China | - | 1 | 2 | 3 |
| 17 | Slovenia | - | - | 3 | 3 |
| 18 | Ukraine | 1 | - | 1 | 2 |
| 19 | Belarus | - | 2 | - | 2 |
| 20 | Great Britain | - | - | 2 | 2 |
| 21 | Uzbekistan | 1 | - | - | 1 |
| 22 | Australia | - | - | 1 | 1 |