Masse wins 100m backstroke silver at Tokyo 2020
Kylie Masse has won her second career Olympic medal in the 100m backstroke, adding a silver to the bronze she won at Rio 2016.
Masse finished in a time of 57.72 seconds, a quarter of a second behind Australian Kaylee McKeown, who set an Olympic record with her time of 57.47s.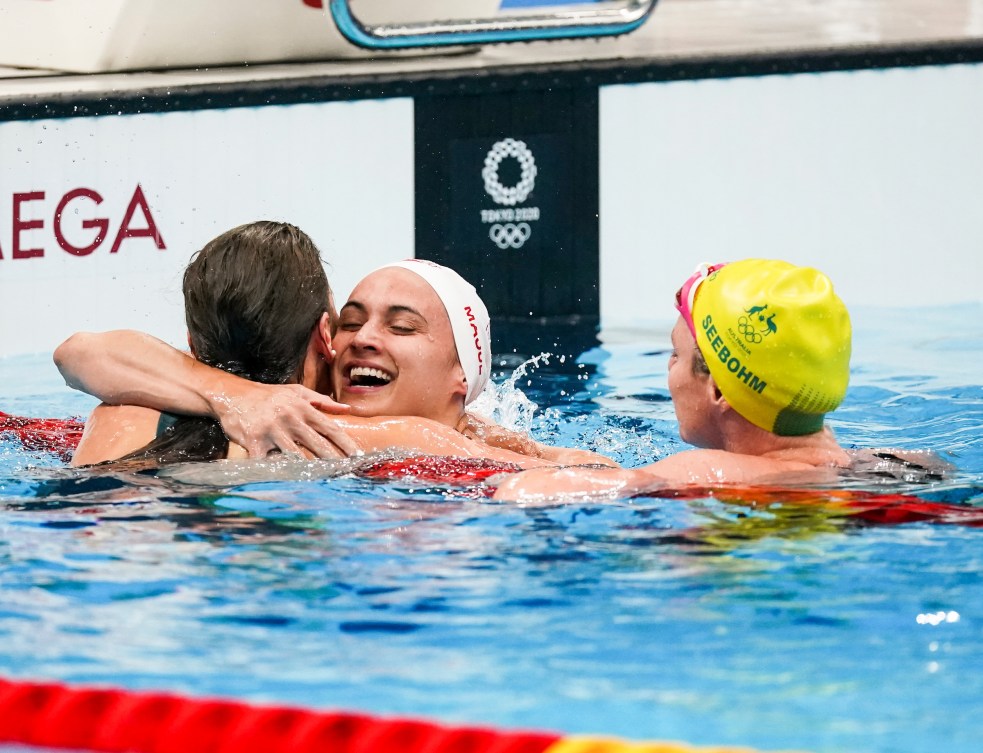 Masse had been leading at the turn but got passed by McKeown in the last few metres of the race. American Regan Smith came in for the bronze in 58.05s. McKeown was just 0.02 off the world record she had set at the Australian Trials in June, while Masse was 0.02 off her own national record set the Canadian Olympic Trials.
Masse was swimming in lane 5, having qualified for the final with the second-fastest time in the semifinals, behind only Smith who had broken the Olympic record. That was the fourth time the Olympic record had fallen in Tokyo. During the heats, Masse was the first to lower it, followed by Smith and then McKeown. That set up an anticipated showdown between the three women for the top spot on the podium.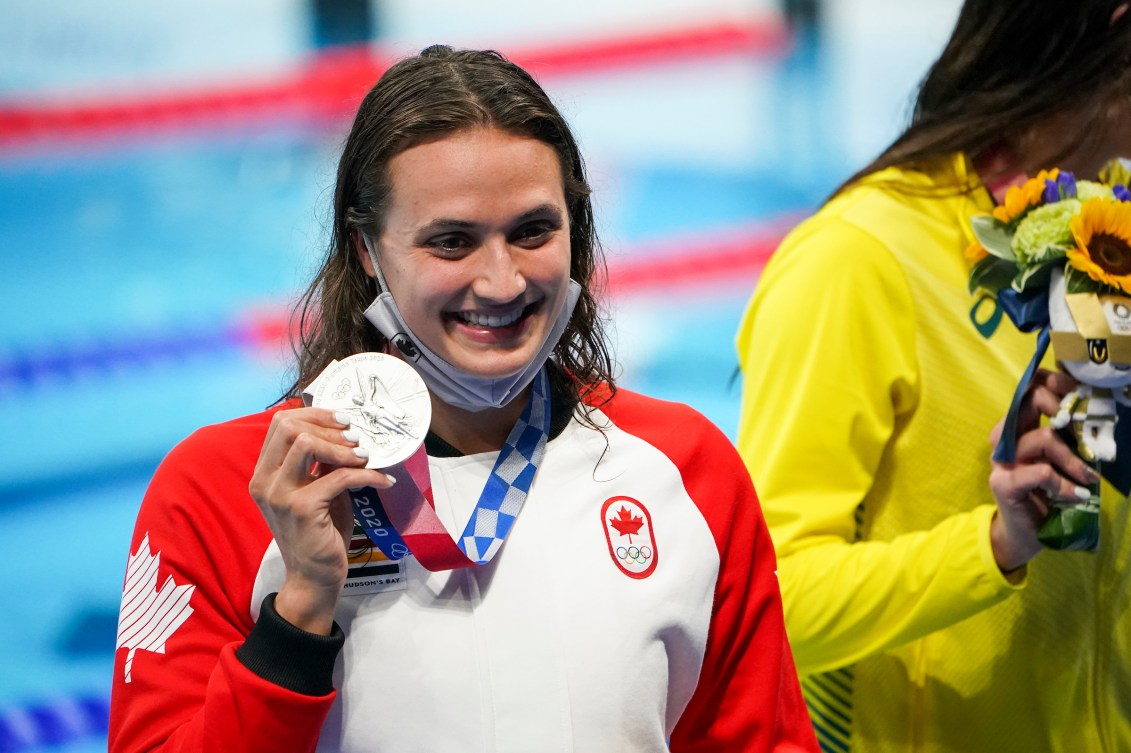 Masse came to Tokyo as the two-time reigning world champion in the 100m backstroke.
It is Canada's third swimming medal of Tokyo 2020, following the silver in the women's 4x100m freestyle relay on Day 2 and Maggie Mac Neil's incredible gold medal in the women's 100m butterfly on Day 3.
This is the fourth Olympic medal all-time for Canada in the women's 100m backstroke. Before Masse won bronze in Rio, Elaine Tanner captured silver at Mexico City 1968 and Nancy Garapick earned a bronze at Montreal 1976.