Montreal 1976
Team Canada Medal Count
0
5
6
Games Summary
Games of the XXI Olympiad
Playing host to the Olympic Games for the first time, Canada won more medals than at the previous two Olympic Games combined. Without a gold medal on the table, however, one of biggest highlights and lasting images of the Games was Greg Joy winning high jump silver in the rain on the penultimate day.  It was one of just three medals Canada won outside of the swimming pool, in addition to show jumper Michel Vaillancourt becoming the first Canadian to win an individual equestrian medal and canoeist John Wood winning silver.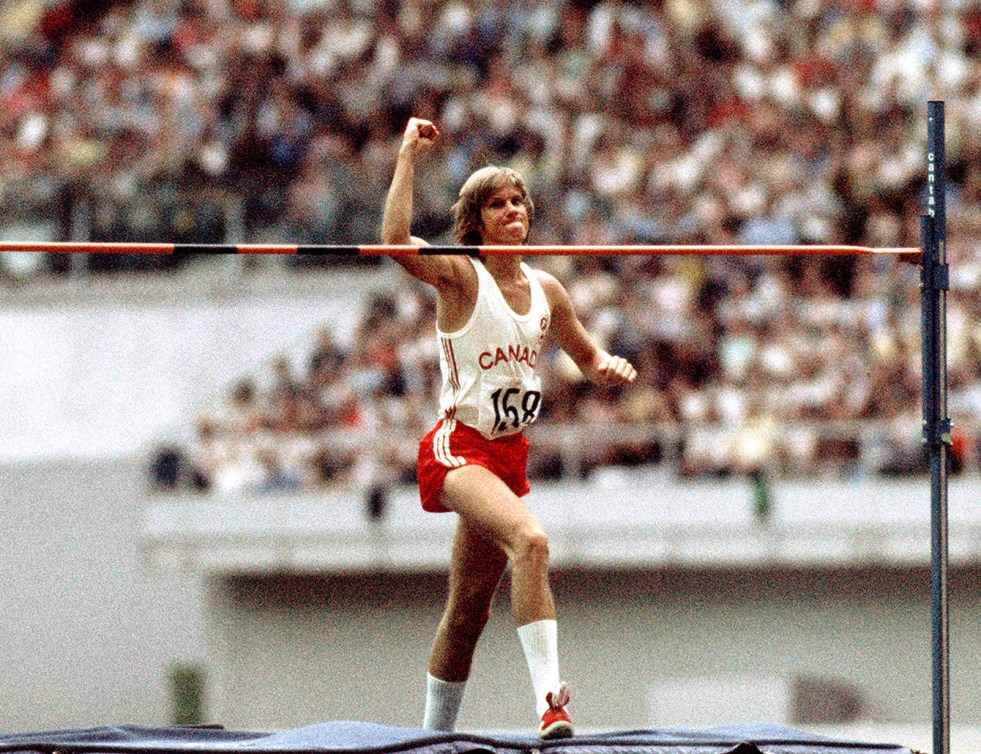 Leading the medal haul in the pool was 14-year-old Nancy Garapick, who won bronze in both the 100m and 200m backstroke events. Cheryl Gibson and Becky Smith shared the podium in the 400m individual relay, winning silver and bronze, respectively. In helping the 4x100m medley relay team win bronze, 13-year-old Robin Corsiglia set the mark as Canada's youngest ever Olympic medallist.
Steps were taken towards gender equality as women's events in basketball, rowing and handball were added to the Olympic program. For the first time in Olympic history, field hockey was played on an artificial pitch.
There was also innovation in the transport of the Olympic flame from Greece. Held to a sensor that detected the ionized particles, the flame was converted into coded impulses which were transmitted via satellite to Ottawa where they activated a laser beam that recreated the flame in its original appearance.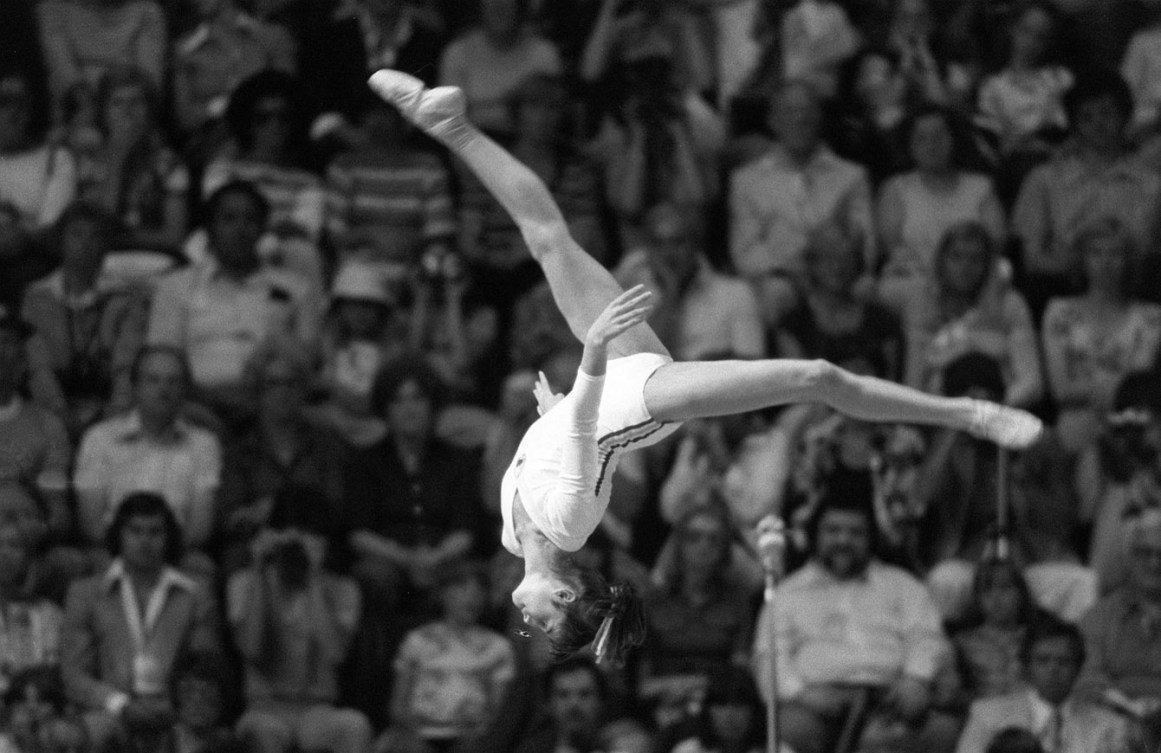 The darling of the Games was 14-year-old Romanian gymnast Nadia Comaneci who was awarded the first ever perfect score of 10.0 for her uneven bars performance in the team event. The scoreboards were not set up to accept a double digit score before the decimal, so her score flashed as 1.00. By the end of the Games she had received six more perfect scores en route to five medals, including individual all-around gold.
The Games were affected by a boycott by numerous African nations, instigated by Tanzania to protest New Zealand's inclusion after the All Blacks rugby team had done a competitive tour of apartheid South Africa. On the day of the Opening Ceremony, 22 countries withdrew with more boycotts announced during the first few days of the Games, even after some athletes from those countries had already won medals. Only Senegal and Cote d'Ivoire represented Southern and Central Africa.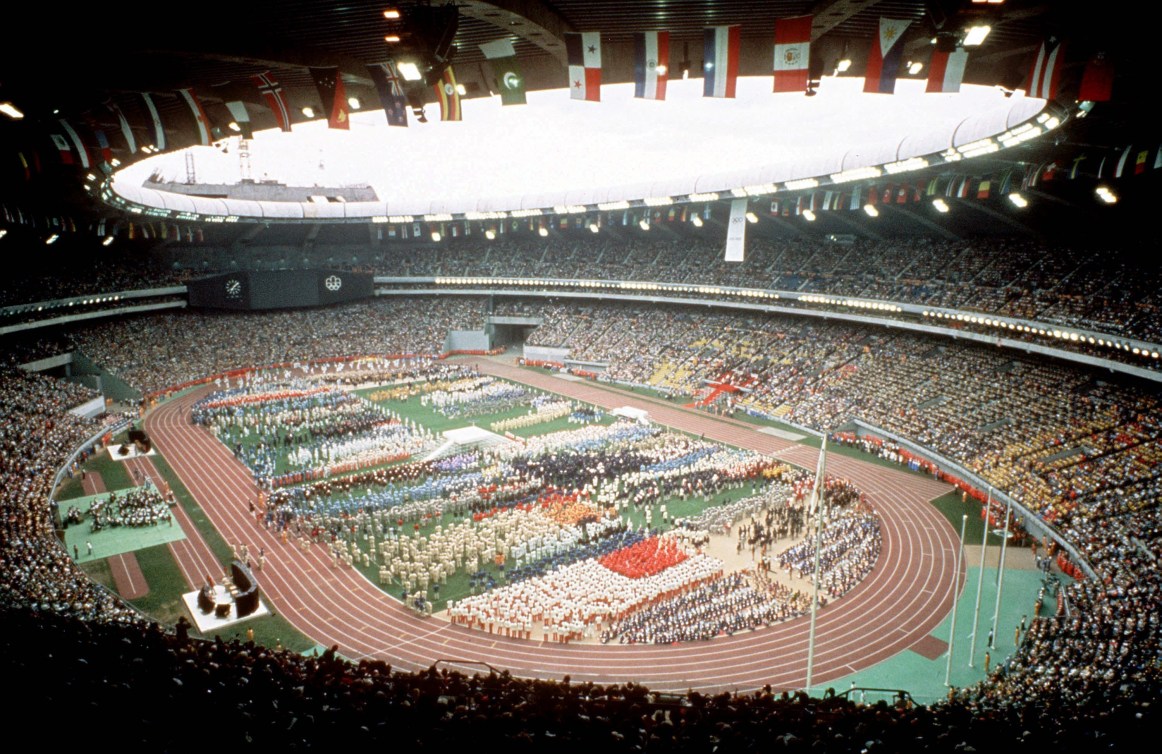 Canadian Medallists
| Event | Athlete | Finish | Sport |
| --- | --- | --- | --- |
| Individual Medley 400m - Women | Cheryl Gibson | Silver | Aquatics - Swimming |
| Medley Relay 4x100m - Men | Clayton Evans, Gary MacDonald, Stephen Pickell, Graham Smith | Silver | Aquatics - Swimming |
| High Jump - Men | Greg Joy | Silver | Athletics |
| C-1 500m - Men | John Wood | Silver | Canoe-Kayak - Sprint |
| Individual - Mixed | Michel Vaillancourt | Silver | Equestrian - Jumping |
| Backstroke 100m - Women | Nancy Garapick | Bronze | Aquatics - Swimming |
| Backstroke 200m - Women | Nancy Garapick | Bronze | Aquatics - Swimming |
| Freestyle 400m - Women | Shannon Smith | Bronze | Aquatics - Swimming |
| Freestyle Relay 4x100m - Women | Gail Amundrud, Barbara Clark, Anne Jardin, Becky Smith | Bronze | Aquatics - Swimming |
| Individual Medley 400m - Women | Becky Smith | Bronze | Aquatics - Swimming |
| Medley Relay 4x100m - Women | Robin Corsiglia, Wendy Hogg, Anne Jardin, Susan Sloan | Bronze | Aquatics - Swimming |
Teams