Team Canada at Beijing 2022: Day 7
Team Canada dominates Sweden to move onto the semifinals in women's hockey, a Canadian sets a track record in women's skeleton, and a promising start for the Canadian men in the short track relay.
Here's what you might have missed on Day 7.
Beijing 2022 Competition Schedule and Results

Long Track Speed Skating
Graeme Fish, the world champion in 2020, was the top Canadian finisher in the men's 10,000m competition on Friday, placing sixth with a time of 12:58.80. Ted-Jan Bloemen, the defending Olympic men's 10,000m champion from PyeongChang 2018, finished the competition in eighth place with a time of 13:01.39.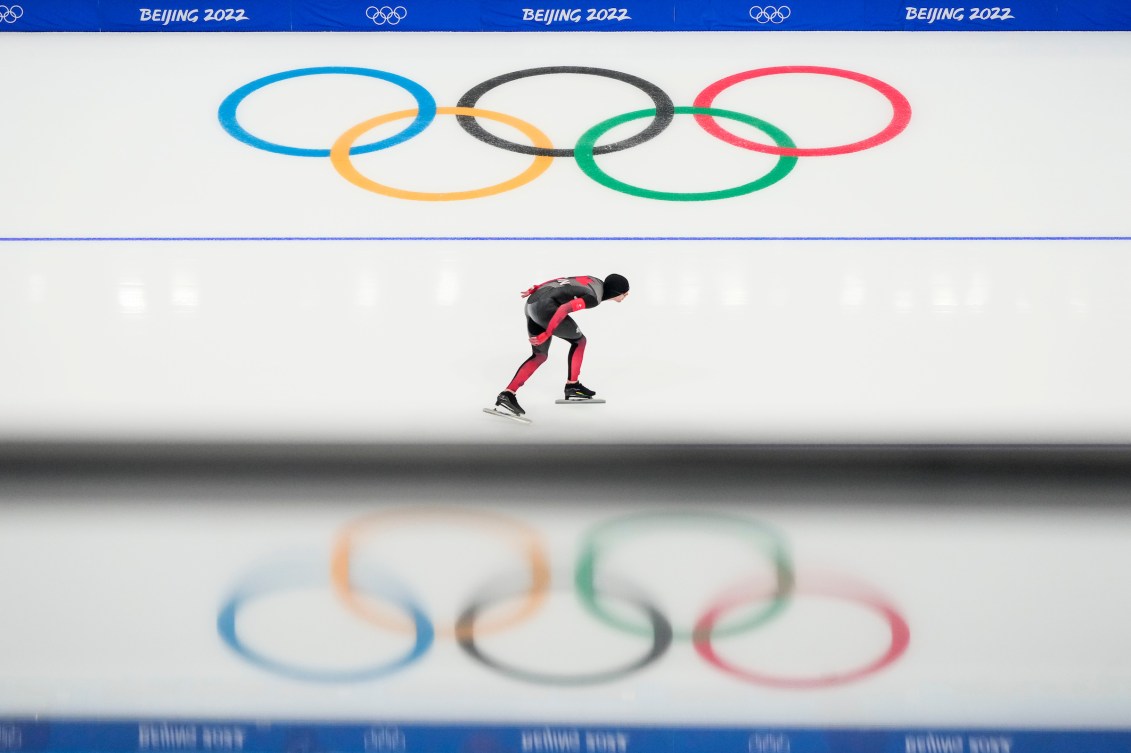 "After we came back from the fall World Cups, I've been sick for a little bit, missed four weeks of training," Bloemen told CBC's Anastasia Bucsis, noting that it wasn't COVID-related. "Because I missed that training block that we planned there, I'm just having trouble getting through those longer distances. We wanted to finish the race and in the end it was good because we showed a couple of fast lap times at the end to show my teammates that I'm still here and I'm doing good."
Bloemen will return to the oval for the men's team pursuit quarterfinals on Sunday.
Short Track Speed Skating
In the men's 5000m relay, the team of Charles Hamelin, Maxime Laoun, Steven Dubois, and Pascal Dion punched their ticket to the A final after winning their semifinal heat with a time of 6:38.752.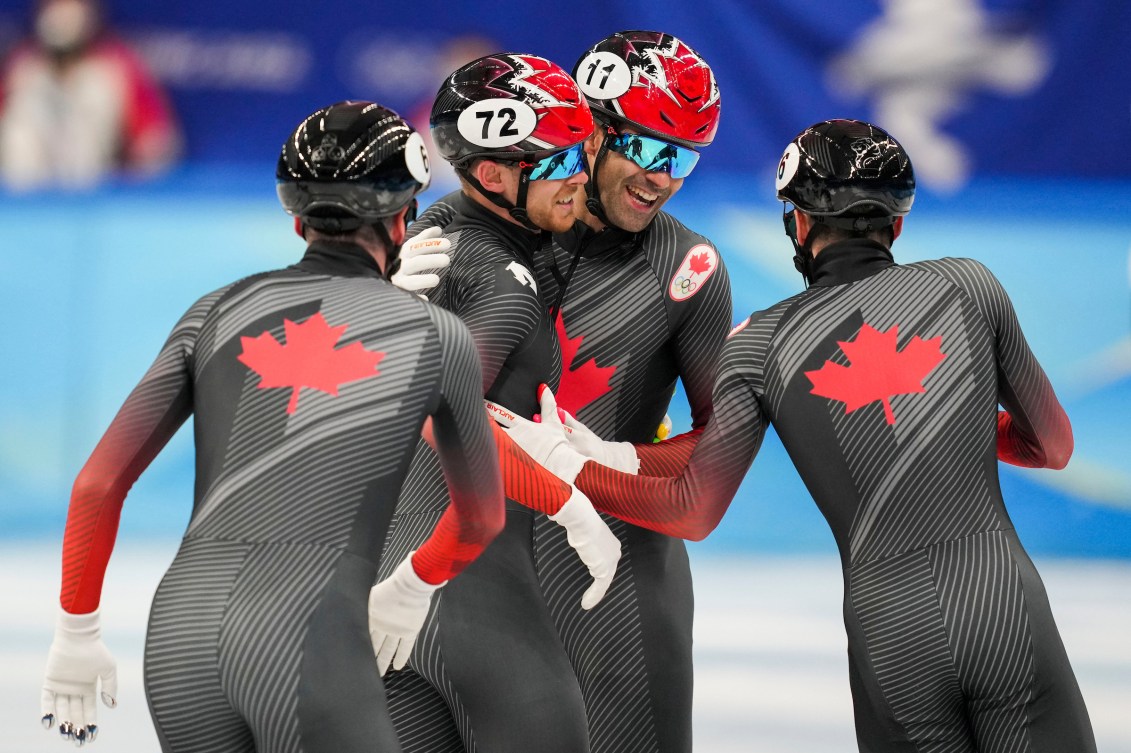 Steven Dubois and Jordan Pierre-Gilles advanced into the men's 500m quarterfinals on Sunday after finishing top two in their respective heats. Teammate Maxime Laoun will not advance. Courtney Sarault and Alyson Charles raced in the quarterfinals of the women's 1000m, but did not advance into the semifinal round.
Ice Hockey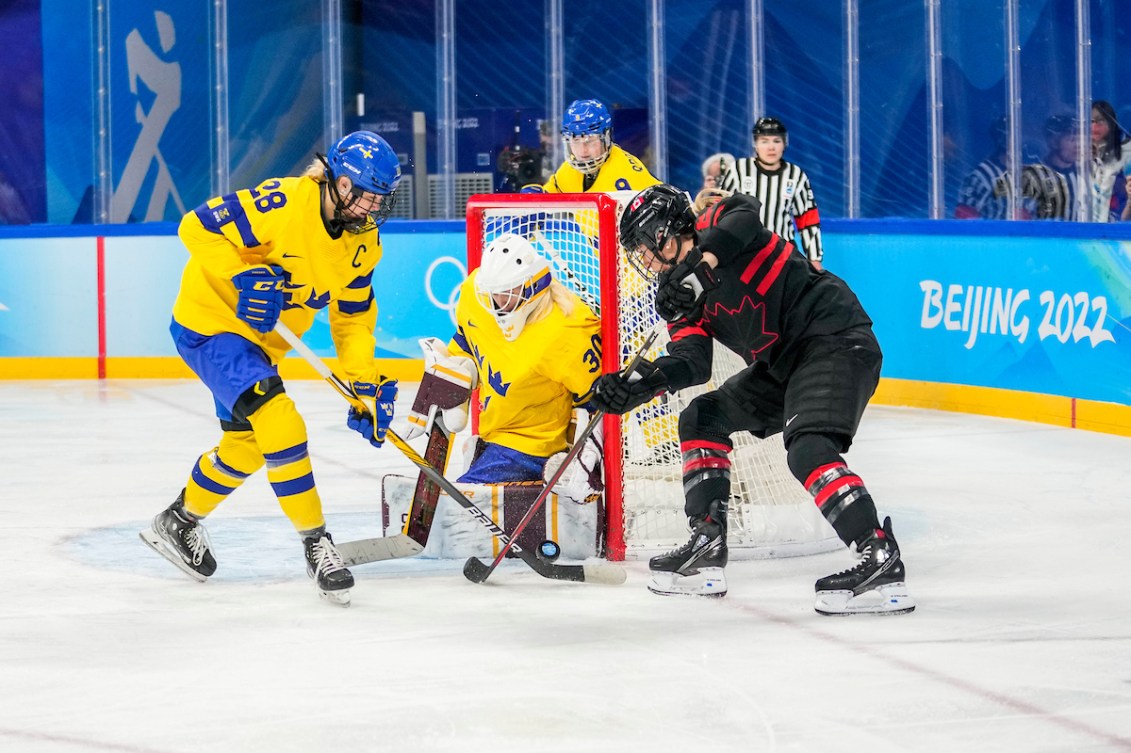 Team Canada earned a spot in the women's hockey semifinals with a big 11-0 victory over Sweden in quarterfinal play. Brianne Jenner and Sarah Fillier each recorded hat tricks while Jamie Lee Rattray, Natalie Spooner, Erin Ambrose, Blayre Turnbull and Emily Clark added singles. Emerance Maschmeyer faced just 11 shots in the shutout win. Canada won't find out who their semifinal opponent is until the remaining quarterfinal contests are completed.
READ: Team Canada secures spot in women's hockey semifinals
Alpine Skiing
In the first speed event of the Games for the women, Marie-Michèle Gagnon placed 14th in the super-G, finishing less than a second off the podium. "It's good to know that my feeling on the snow was good, I'm stoked on that," said Gagnon, who still has the downhill ahead in the coming days. Roni Remme placed 24th, her career best result in the super-G at the elite level.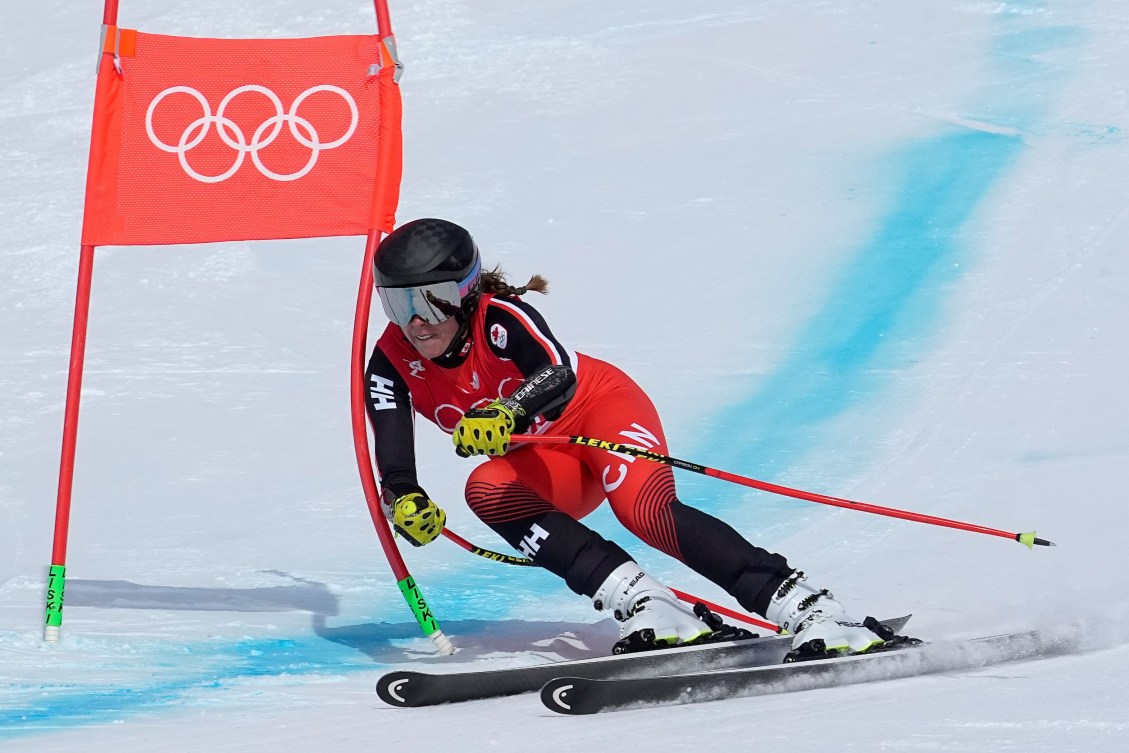 Curling
After opening with a win over South Korea, Team Jennifer Jones dropped to 1-1 with an 8-5 loss to an aggressive team from Japan.
"We have to draw on our experience. It's just one game," said Jones. "If we have to sacrifice one loss so that we can go and learn and be better for the rest of the event it's worth it. We'll sit down as a team and figure it out."
Team Gushue also lost their first match of the Games, a 5-3 decision to Switzerland.
READ: Jennifer Jones' Olympic winning streak ends at hands of hot shooting Japan
Biathlon
Emma Lunder was the top Canadian in the women's 7.5km sprint, finishing 32nd. Megan Bankes finished in 77th place, Sarah Beaudry placed 80th, followed by Emily Dickson in 81st.
Cross-Country Skiing
Olivier Léveillé was the top Canadian in the men's 15km classic, breaking into the top 30 with his 29th place finish. Rémi Drolet wasn't far behind in 33rd while Antoine Cyr came in 37th.
Skeleton
Mirela Rahneva set a women's skeleton track record in her first run at the Yanqing Sliding Centre. She zipped to the first run lead with her time of 1:02.03. But her second run didn't go quite as smoothly and she sits in ninth place heading into the last two runs on Day 8, six-tenths of a second back of the podium. Jane Channell is in 17th place after her first two runs.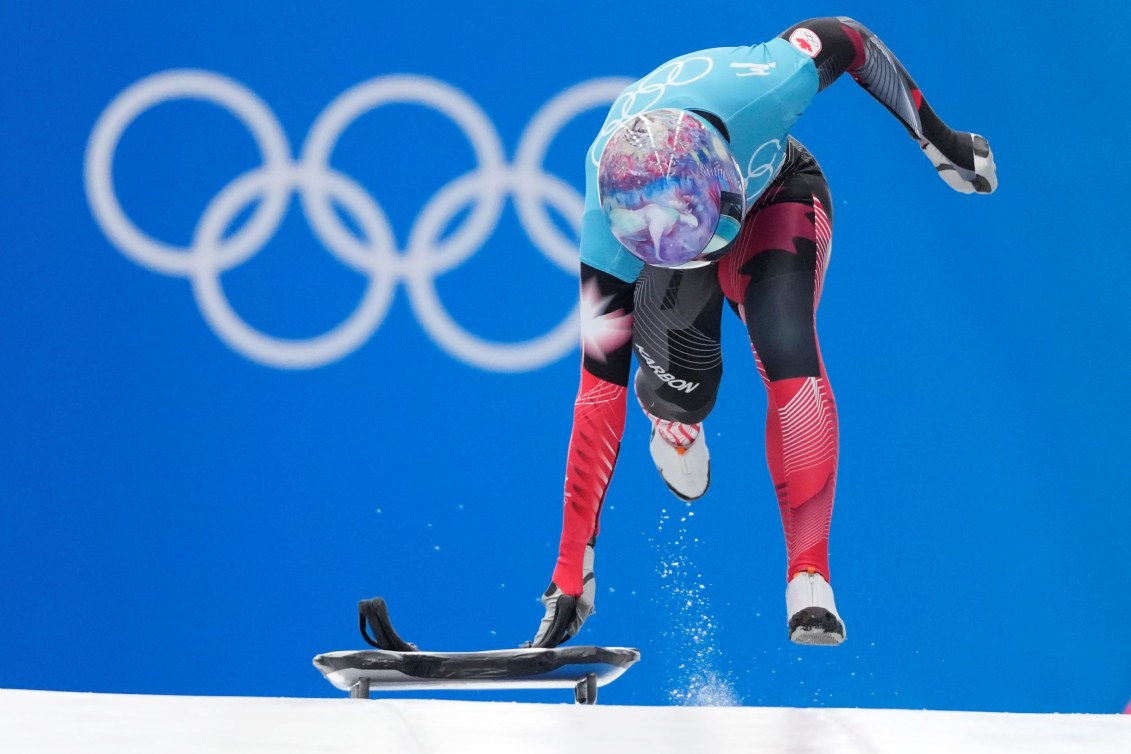 Twenty-year-old Blake Enzie made it to the fourth run in his Olympic debut, finishing 20th overall in the men's event.
Ski Jumping
After winning bronze in the mixed team event, Mackenzie Boyd-Clowes and Matthew Soukup will be moving onto the first round of the men's individual large hill, ranking 18th and 47th, respectively. They will return to the big hill for the final on Day 12.
READ: The medal that could propel Canadian ski jumping