Team Canada at Beijing 2022: Day 8
Canada's dynamic duo of snowboard cross teamed up for bronze in an Olympic event debut, a star sprinter came oh so close to the podium in speed skating, and the country's first top five finish in Olympic skeleton since 2010.
Here's what you might have missed on Day 8 at Beijing 2022.
Beijing 2022 Competition Schedule and Results

Snowboard
Medallists in their individual events at Beijing 2022, Eliot Grondin and Meryeta O'Dine joined forces to win bronze in the inaugural Olympic mixed team snowboard cross event. In the final, O'Dine was knocked down by an Italian competitor who landed on her back, but the Canadian quickly got back to her feet and finished the race to get the medal. Liam Moffatt and Tess Critchlow were eliminated in the quarterfinals.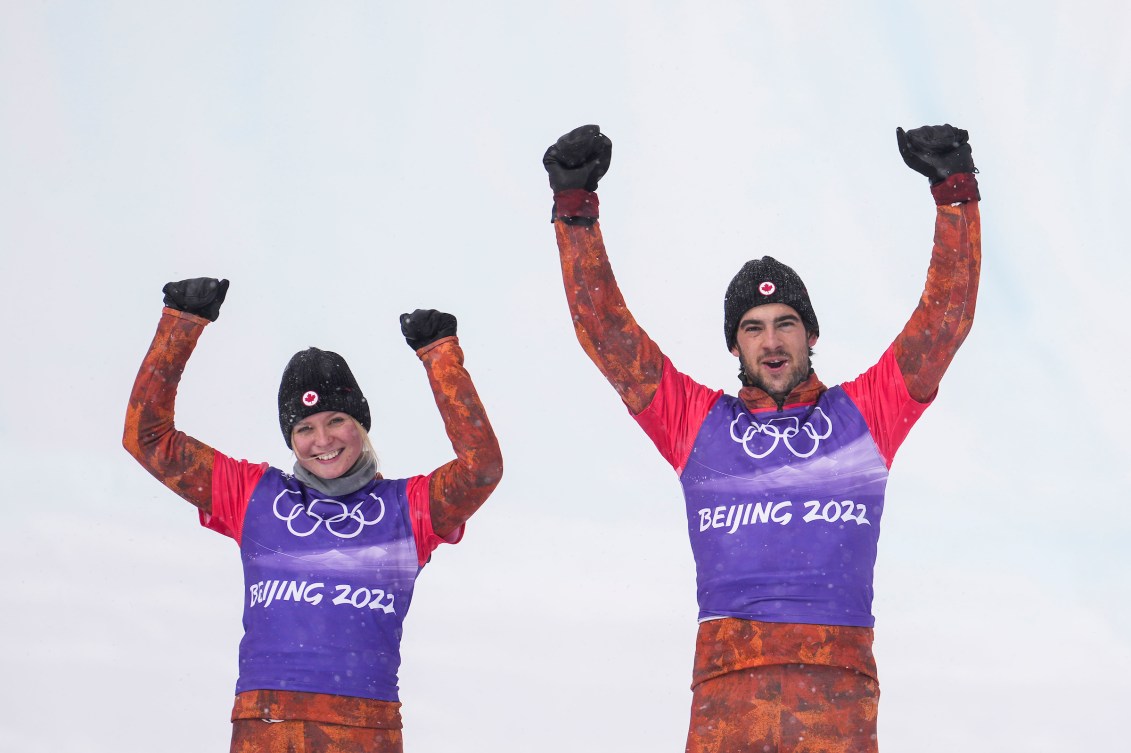 READ: Grondin & O'Dine win bronze in Olympic debut of mixed team SBX
READ: Dramatic collision can't spoil Team Canada's fun in mixed team SBX final
Long Track Speed Skating
Reigning world champion Laurent Dubreuil got his second Olympic Games underway in the men's 500m, finishing in fourth place with a time of 34.522, just 0.03 off the podium. Teammates Gilmore Junio and Antoine Gélinas-Beaulieu finished 21st and 29th overall, respectively, in the shortest event on the big oval.
"I came here to win a medal and to be only 300ths off the podium is a tough day for me at the office but I still did my best and it's just a few details here and there," Dubreuil told CBC's Anastasia Bucsis following the race. "Right now it's is disappointment but for fourth place in the world, it's still good, I did my best and it just wasn't enough today."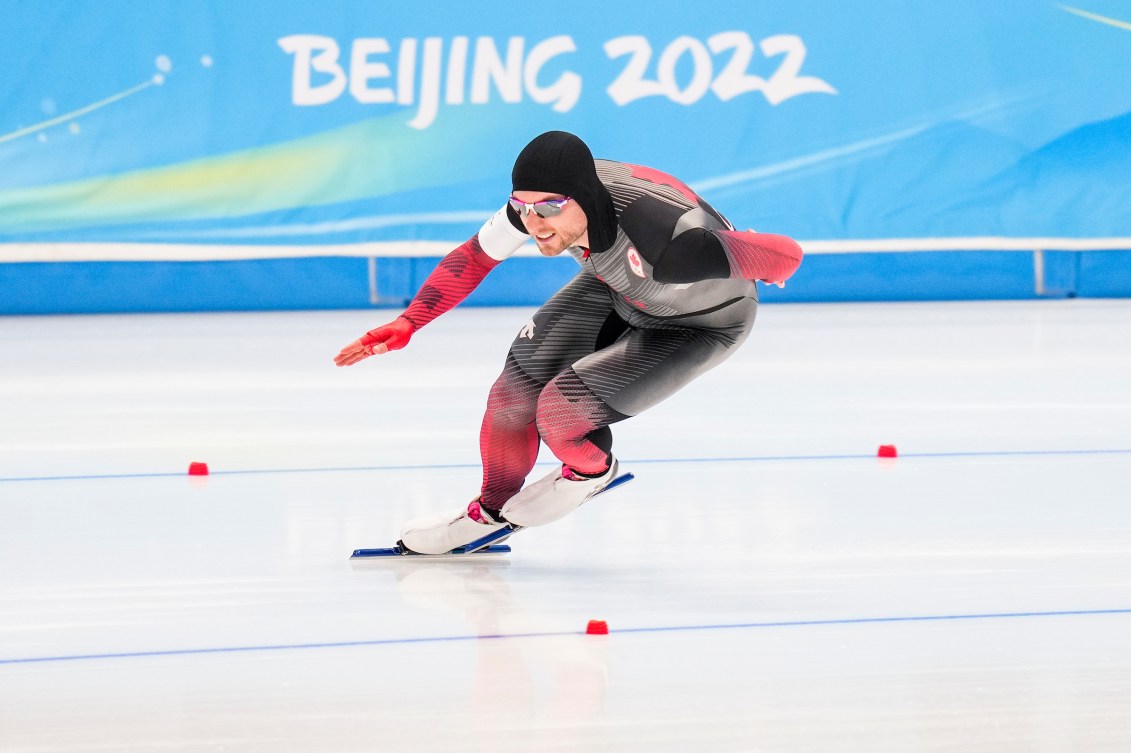 Skeleton
Mirela Rahneva set the women's track record in her first run at the Yanqing Sliding Centre, but she went into the third run in ninth place after a tough second run. She climbed back up the standings with the second-fastest time in the third run, leaving her 0.42 of a second out of a podium position. But she couldn't move any further up than fifth overall after the final run. That is still Canada's best Olympic skeleton result since Vancouver 2010. Jane Channell finished in 17th place.
Biathlon
Christian Gow was the top Canadian in the men's 10km sprint, finishing 12th. That is a personal best for him in solo events at the Olympic Games. Jules Burnotte placed 29th while Scott Gow and Adam Runnalls finished 34th and 35th, respectively.
Figure Skating
It was rhythm dance day as the individual ice dance event began. Piper Gilles and Paul Poirier improved upon their score from the team event, earning 83.52 points from the judges. Their technical mark took a little hit when they only received a level two for their midline step sequence. They are currently in sixth place, 3.61 points out of a podium position. Laurence Fournier Beaudry and Nikolaj Soerensen are in eighth place with 78.54 points while Marjorie Lajoie and Zachary Lagha are 13th with 72.59 points.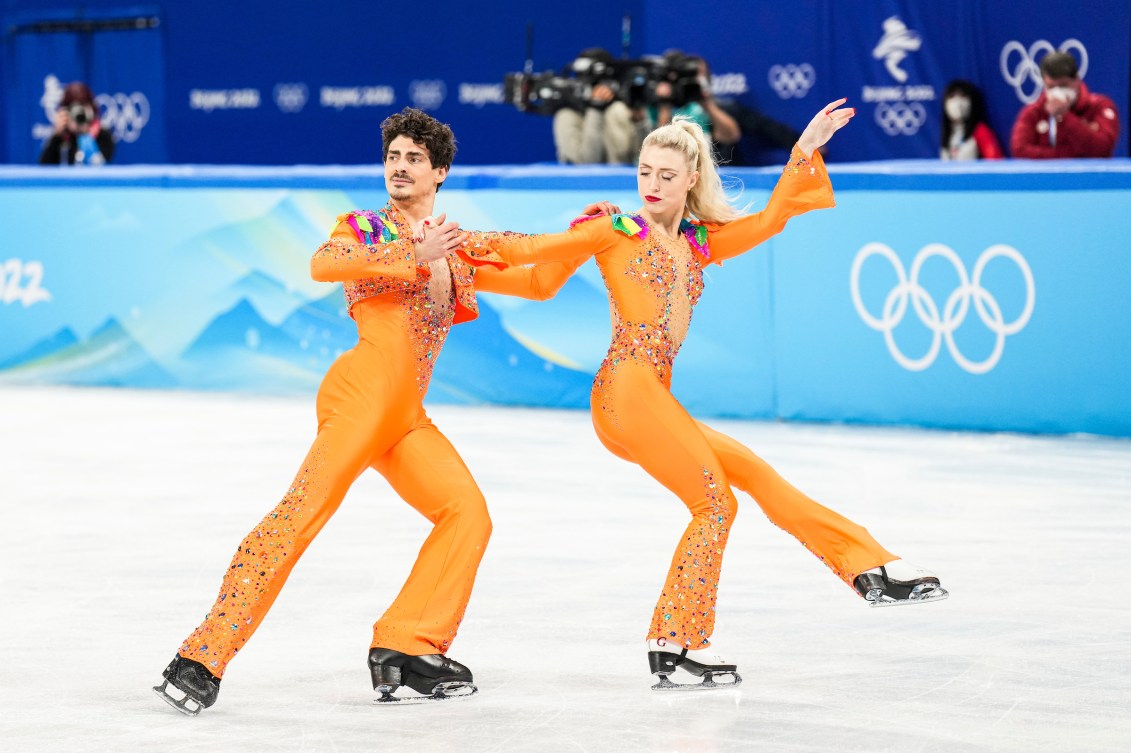 Ice Hockey
Mat Robinson and Corban Knight scored in Canada's 4-2 loss to the United States in men's hockey preliminary round play at National Indoor Stadium. Edward Pasquale made 23 stops in the loss. Canada, now 1-1, will play their final game of the preliminary round on Sunday at 8:10 a.m. ET against host China.
READ: Canada drops close men's hockey contest to United States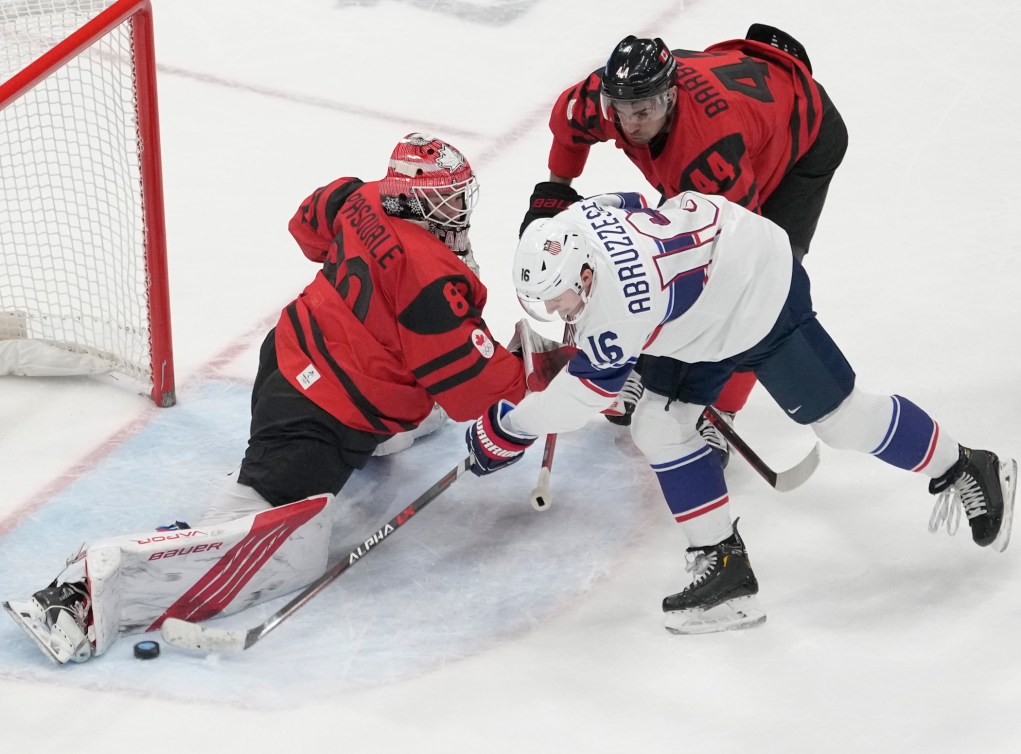 Curling
It was an all Canada versus Sweden day. It started with Team Jennifer Jones coming up just short against the squad skipped by Anna Hasselborg who won gold at PyeongChang 2018. A 10th-end measurement didn't go in the Canadians' favour, resulting in a 7-6 loss. Brad Gushue had a tough day against the undefeated Niklas Edin, who is a five-time world champion and the reigning Olympic silver medallist. The skip missed a few key shots and ended up on the wrong side of a 7-4 score.
READ: Measurement gives Sweden 7-6 win over Canada in women's curling at Beijing 2022
READ: Lack of scoring, poor shooting results in second straight loss for Team Canada in men's curling
Cross-Country Skiing
Katherine Stewart-Jones, Dahria Beatty, Cendrine Browne, and Olivia Bouffard-Nesbitt finished ninth in the women's 4x5km relay. That is Canada's best Olympic result in a women's cross-country relay since 2002.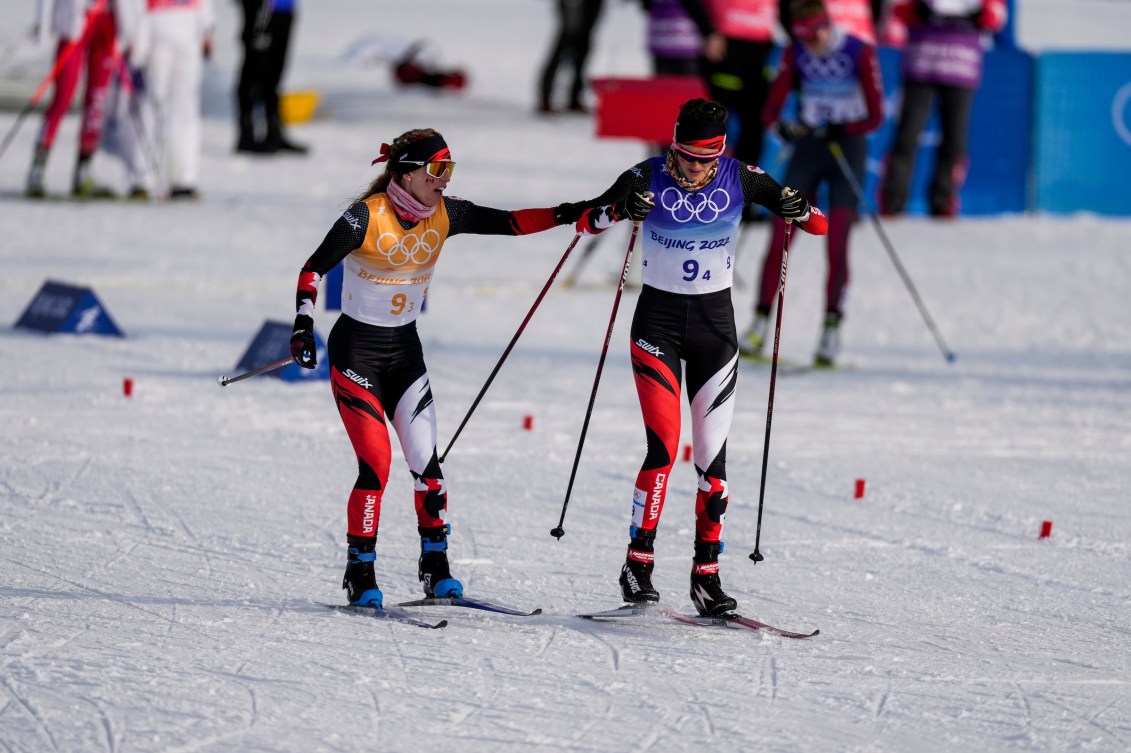 Ski Jumping
Mackenzie Boyd-Clowes and Matthew Soukup competed in the first round of the men's individual large hill. Unfortunately they were not among the top 30 who advanced into the final. Boyd-Clowes placed 33rd while Soukup finished 49th.
READ: Canada wins first ever Olympic ski jumping medal in debut of mixed team event