Equestrian – Eventing at Tokyo 2020
Venues: Equestrian Park, Sea Forest Cross-Country Course
Competition Dates: July 31-August 3 (Days 7-10)
Events: 2 (2 mixed)
National Federation: Equestrian Canada
International Federation: Fédération Équestre Internationale (FEI) 
Comprised of three forms of competition – dressage, cross-country, jumping – eventing is considered the supreme test of total horsemanship. Initially intended to test military officers for any challenges that could occur on or off duty, it also provided a basis by which to compare training standards between the cavalries of different countries.
Men and women compete side by side in the individual and team events, which are run concurrently. Scores from the three competitions count towards both events. They begin with a two-day dressage test of the horse's obedience, flexibility and harmony with the rider in executing compulsory movements. The third day is for the cross-country test of a horse's strength, courage, condition and stamina as riders try to complete a nearly 6km course of up to 45 jumps over logs, stone walls, water, banks and ditches within a time limit. The fourth and final day is for the two jumping tests. The first determines the final results of the team event while the individual results become final after the second.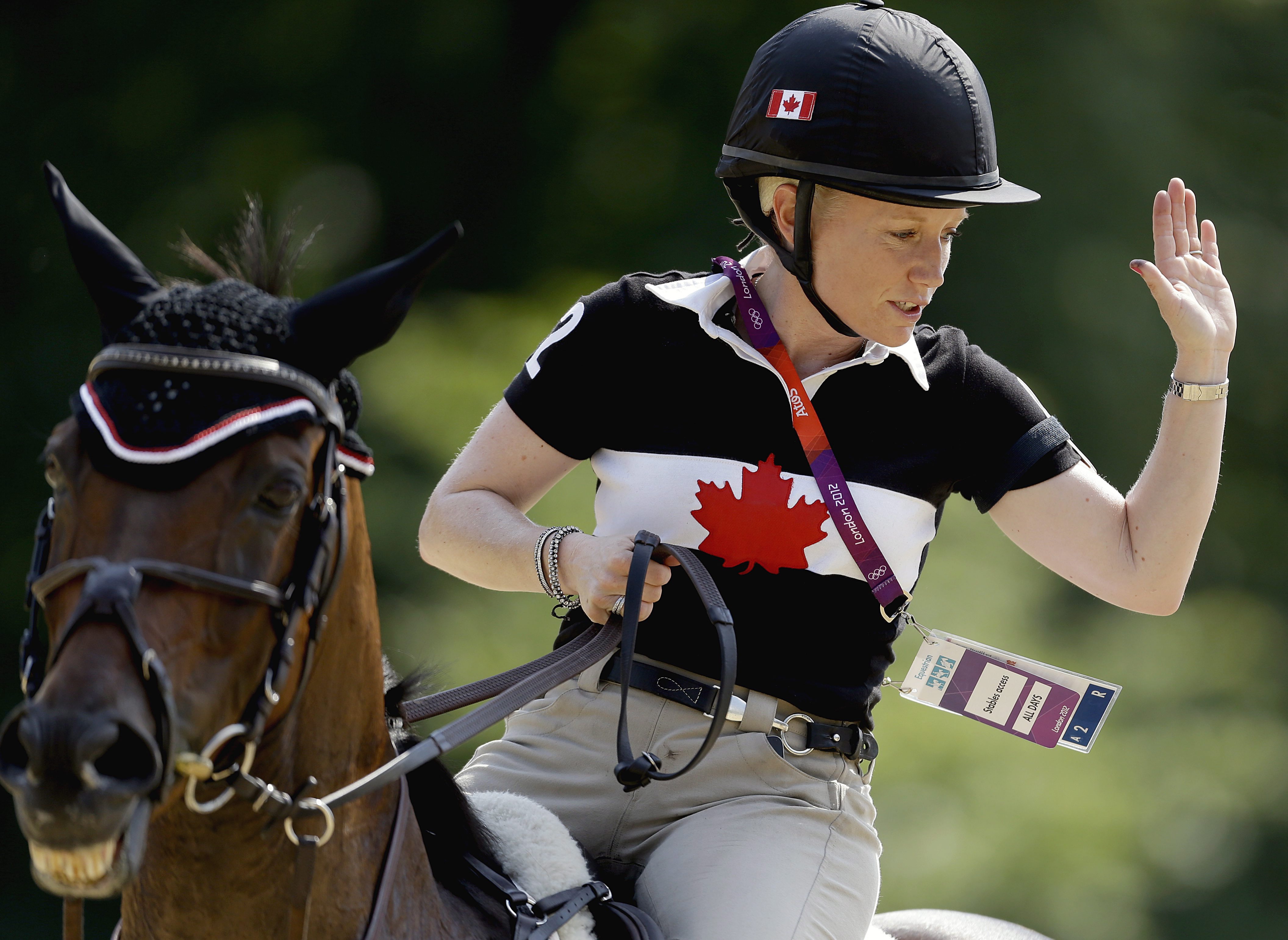 Canada's Olympic History (Pre-Tokyo 2020)
Canada's lone Olympic eventing medal was the bronze won by Brian Herbinson, James Elder and John Rumble in 1956. Because of strict Australian quarantine laws, horses were not permitted to travel to Melbourne, prompting the equestrian events to be held in Stockholm in June, six months before the Games officially opened. That was the first of Elder's six Olympic appearances, third-most among Canadians.
Stats:
| Event | Athlete | Finish | Games |
| --- | --- | --- | --- |
| Team | Brian Herbinson James Elder John Rumble | Bronze | Melbourne (Stockholm) 1956 |
| - | - | - | - |
TEAMS:
Quiz: