Leah Hennel/COC
Masse proud of her medal 'upgrade' in Tokyo
It was a fiercely competitive field in the women's 100m backstroke, but Kylie Masse wasn't going to back down.
The 25-year-old, who won bronze in the event at Rio 2016, came into Tokyo 2020 as a medal hopeful. She set an Olympic record during the heats with a time of 58.17 seconds. But later in the heats, Regan Smith of the United States broke that mark (57.96 seconds) and then Australia's Kaylee McKeown brought it down again, to 57.88 seconds. Smith then lowered it one more time to 57.86 in the semifinals.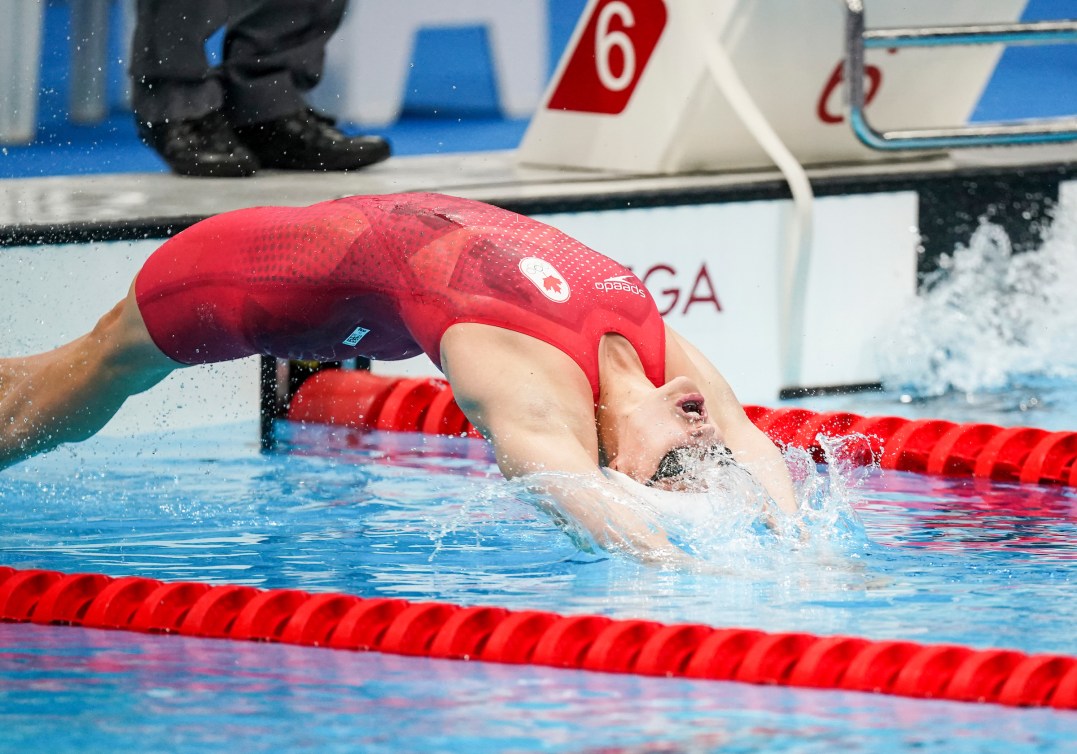 All three were in the final on Day 4, and their order on the podium was going to be anyone's guess.
In the end, McKeown dropped the Olympic record to 57.47 seconds to take gold, while Masse took silver (57.72s) and Smith claimed bronze (58.05s).
READ: Masse wins 100m backstroke silver at Tokyo 2020
"I'm happy. It's nice that I upgraded to a silver from 2016," said Masse after the race. "I knew it was going to be a challenging race with so many talented women. In such a deep field, I'm really happy to have gotten my hand on the wall second."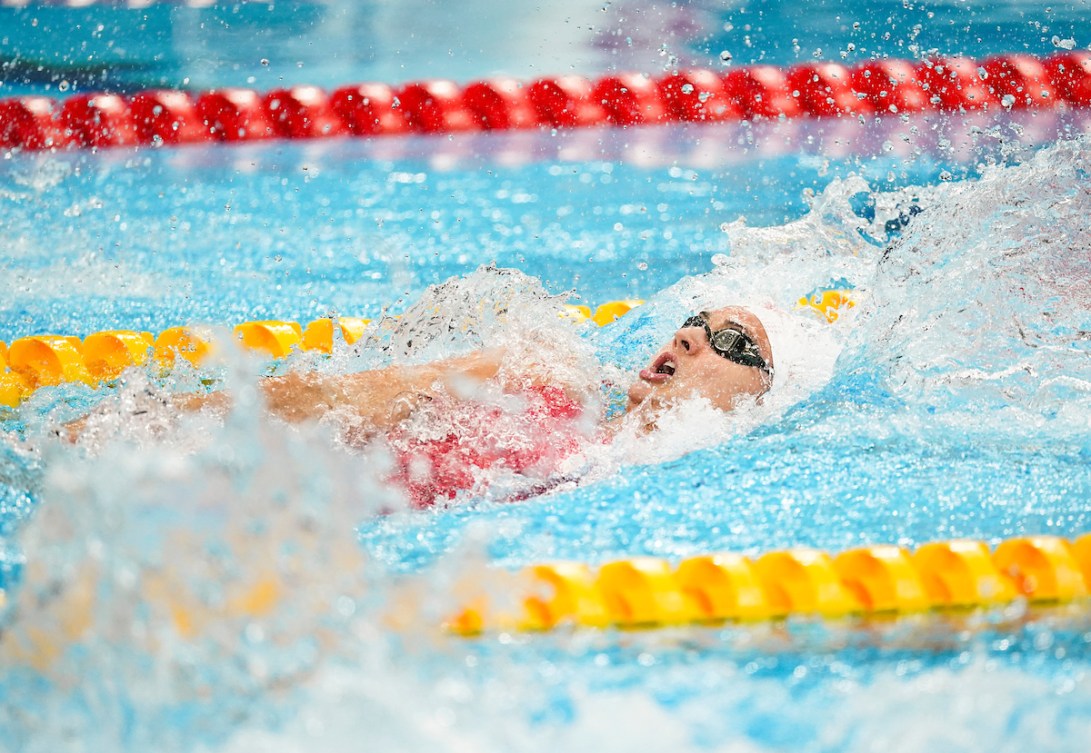 Masse was leading at the turn, though she had no real way of knowing her placement for sure.
"I can't see anything in backstroke, so I had no idea," she said. "I could feel that I had a strong first 50 and 75, because I knew I was hurting a bit coming home. But that's all part of it."
The pain paid off in the end, as Masse earned Canada's third medal in three days at the Tokyo Aquatics Centre. The women's 4×100 freestyle relay team won silver on Day 2, while Maggie Mac Neil won gold in the 100m butterfly on Day 3.
READ: A look back at five great Olympic Games for Canadian swimming
Canadian swimmers are halfway to equalling the medal haul of six from Rio, with numerous podium possibilities in the days to come. And just like Canada's other swimming medallists thus far in Tokyo, Masse counts herself fortunate to be part of such a dedicated group.
READ: Mac Neil getting used to a new title: Olympic champion
"It's amazing," she said. "A lot of the girls, I'm able to train with. So, seeing them put in the work every single day and having the results come through here, after such a tough year, has been really inspiring."
READ: Oleksiak makes Canadian Olympic history, but she didn't do it alone