Mark Blinch/COC
A look back at five great Olympic Games for Canadian swimming
When it comes to great Olympic performances by Canadian swimmers, there's a pretty deep pool of options to choose from.
Let this sink in: Team Canada's 49 all-time medals in swimming are the most won in any sport other than athletics. There have been so many memorable moments from athletes such as Mark Tewksbury, Curtis Myden, and Ryan Cochrane.
And with the likes of Penny Oleksiak, Kylie Masse and 14-year-old Summer McIntosh looking to make a splash at Tokyo 2020, that haul could grow even more.
Before that, though, it's time to take a look back at five great Games for Canadians in the pool. Let's dive in! (Okay, that'll be the final aquatic pun.)
Stockholm 1912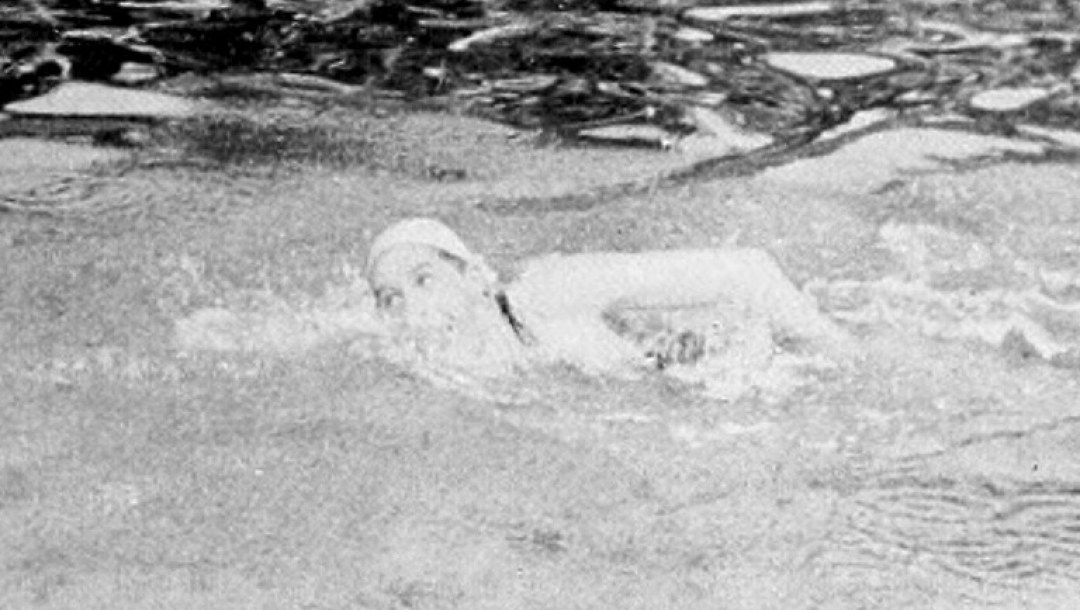 While Canada has sent 26 swimmers to Tokyo this summer, the nation had but one representative at Stockholm 1912: George Hodgson. But, as it turned out, that was more than enough.
He set four world records in the 1500m freestyle at those Games, en route to the gold medal, and also claimed gold in the 400m freestyle to become Canada's first Olympic medallist (and champion) in the sport.
Mexico City 1968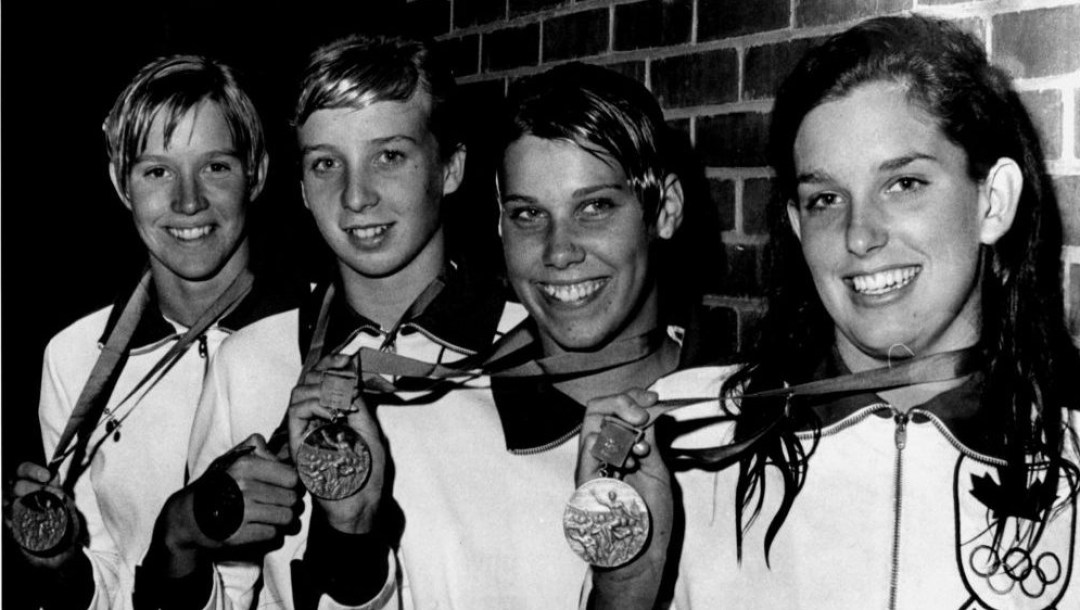 After Hodgson's breakthrough performance, Canada won three Olympic medals in swimming in the 1920s but then nothing for four decades until a phenom named Elaine Tanner came along.
She had won a record seven medals at the 1966 Commonwealth Games and came into Mexico City as a favourite to claim Canada's first swimming gold since Hodgson. Though she fell just short of that goal, she did claim a pair of silvers (in the women's 100m and 200m backstroke) and also won bronze as part of the women's 4×100 freestyle relay team alongside Angela Coughlan, Marilyn Corson and Marion Lay. Those were the first Games at which Canadian women won swimming medals.
With Ralph Hutton also claiming a silver in the men's 400m freestyle, the team's four-medal haul ushered in a new era of Canadian swimming at the Olympic Games.
Montreal 1976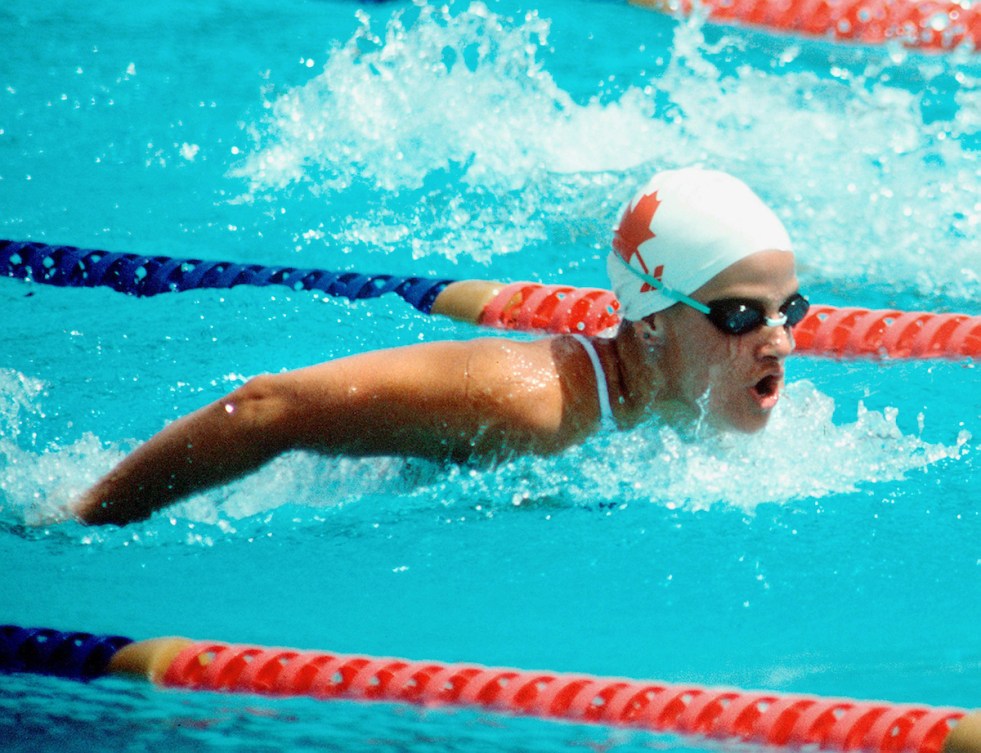 The year before the 1976 Olympic Games, 14-year-old Nancy Garapick had been named the winner of the Bobbie Rosenfeld Award as Canada's top female athlete. In Montreal, she delivered a pair of bronze medals, in the women's 100m and 200m backstroke.
But she wasn't the only Canadian teenager to hit the podium that year; in fact, she wasn't even the youngest. Robin Corsiglia was just 13 when she, Susan Sloan, Wendy Hogg and Anne Jardin (all teenagers themselves) won bronze in the women's 4x100m medley relay.
Canada claimed a pair of medals in the women's 400m individual medley: Cheryl Gibson, a relative veteran at age 17, swam to silver, while Becky Smith won the bronze. Smith also took bronze in the 4x100m freestyle relay. In an interesting bit of historical symmetry, another Rebecca Smith will take to the pool for Canada in Tokyo.
In all, Canada claimed eight medals in swimming, two silver and six bronze, a new high water mark (OK, that's the last one) in the sport that would last until…
Los Angeles 1984
Where to begin? Four golds, second only behind the United States. Ten medals overall, a Team Canada best that stands to this day. And three swimmers who could all lay claim to a bit of Canadian swimming history.
Alex Baumann carried the maple leaf into the Opening Ceremony and then pulled off his best George Hodgson impression, winning a pair of gold medals (albeit in different events than Hodgson did; Baumann reigned in the men's 200m and 400m individual relay, setting world records in both).
Victor Davis also secured a top-of-the-podium finish in the men's 200m breaststroke and added a pair of silver medals in the 100m breaststroke and 4x100m medley relay.
On the women's side, Anne Ottenbrite collected a full complement of medals, with a gold in the 200m breaststroke, silver in the 100m breaststroke and bronze in the 4×100 medley relay.
Rio 2016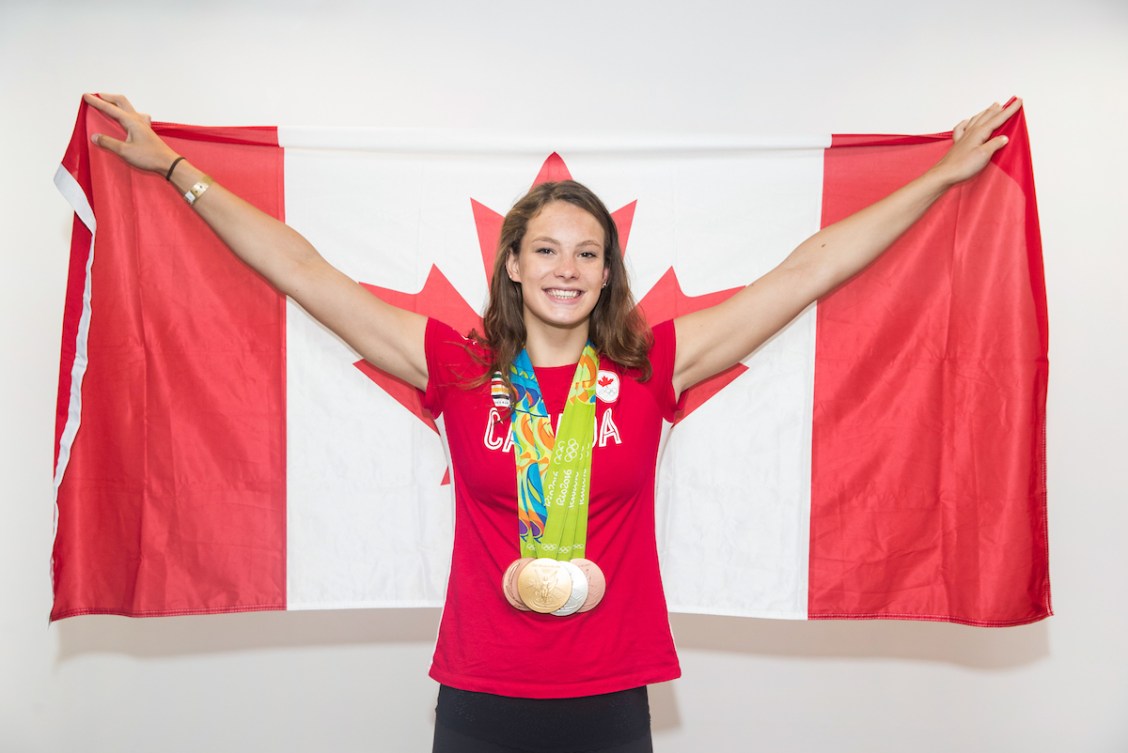 You probably remember who the star of the show was at the last Games, but, just in case: Oleksiak became Canada's youngest ever Olympic gold medallist at 16, and the first of any age to win four medals in a single summer Games.
She raced to gold in the women's 100m freestyle, silver in the 100m butterfly and bronze as a member of the 4x100m freestyle relay and 4x200m freestyle relay teams. It came as a surprise to literally no one when she was named Canada's flag bearer for the Closing Ceremony in Rio.
Also on the podium five years ago were Masse (bronze in the women's 100m backstroke) and Hilary Caldwell (bronze in the women's 200m backstroke). The Rio Games were Canada's third most successful in terms of swimming medals, and have the nation in high spirits ahead of competition getting underway in Tokyo.