Team Canada at Tokyo 2020: Day 13
Damian Warner wins Canada's first ever Olympic decathlon gold, Laurence Vincent Lapointe paddles her way into the history books, and Lauriane Genest sprints to a breakthrough bronze in track cycling.
You can check out the official schedule of Canadians who competed today at the bottom of this page and read on for the details of what happened in each sport.
Tokyo 2020 Olympic Competition Schedule and Results
GET THE TEAM CANADA APP
Athletics
Damian Warner delivered another exciting night for Canada in athletics as he broke the 9000-point mark for the first time in his career — becoming just the fourth decathlete to ever do so — and set an Olympic record while winning Canada's first ever decathlon gold.
READ: Warner makes history as Canada's first Olympic decathlon champion
Teammate Pierce LePage was impressive in his Olympic debut, earning a personal best 8604 points to finish fifth overall — the same placement Warner had in his first Olympic appearance at London 2012.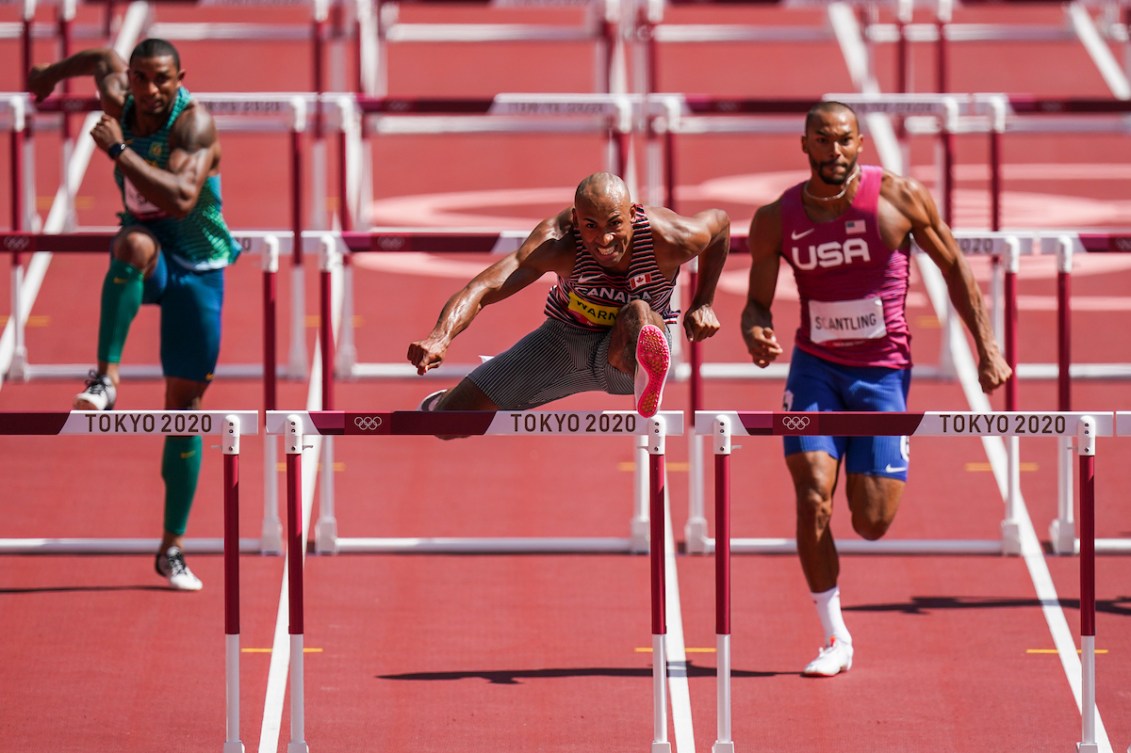 Georgia Ellenwood concluded her first Olympic Games with a 20th place finish in the heptathlon.
There was little time for rest for Aaron Brown and Andre De Grasse after the dramatics of the 200m final late on Day 12. They were back inside Olympic Stadium for the men's 4x100m relay. Jerome Blake and Brendon Rodney completed the Canadian squad for relay the qualification heats.
Going with the order of Brown, Blake, Rodney, De Grasse, Canada got off to a strong start in its heat, executing clean hand-offs to finish in second place, advancing into the final with a season-best time of 37.92, just 0.002 behind China.
"[Andre and I] only had two to three hours of sleep last night so to come out here and run that is pretty good," said Brown. "Going to get rest and recovery, and be ready for the final."
"We gave it our best shot," added De Grasse. "We feel pretty good about our chances so we're looking forward to tomorrow night."
In addition to the combined events, the night session also included the first round of the women's 4x400m relay. The quartet of Alicia Brown, Sage Watson, Madeline Price, and Kyra Constantine finished fifth in their heat but advanced to the final on their time of 3:24.05. Anicka Newell was unable to make a successful clearance in the final of the women's pole vault.
Canoe/Kayak Sprint
All eyes were on Katie Vincent and Laurence Vincent Lapointe as they raced in the women's C-1 200m. Both advanced to the final, where Vincent Lapointe won silver to put her on the first ever women's canoe sprint Olympic podium.
READ: "I did it": Vincent Lapointe revels in canoe sprint history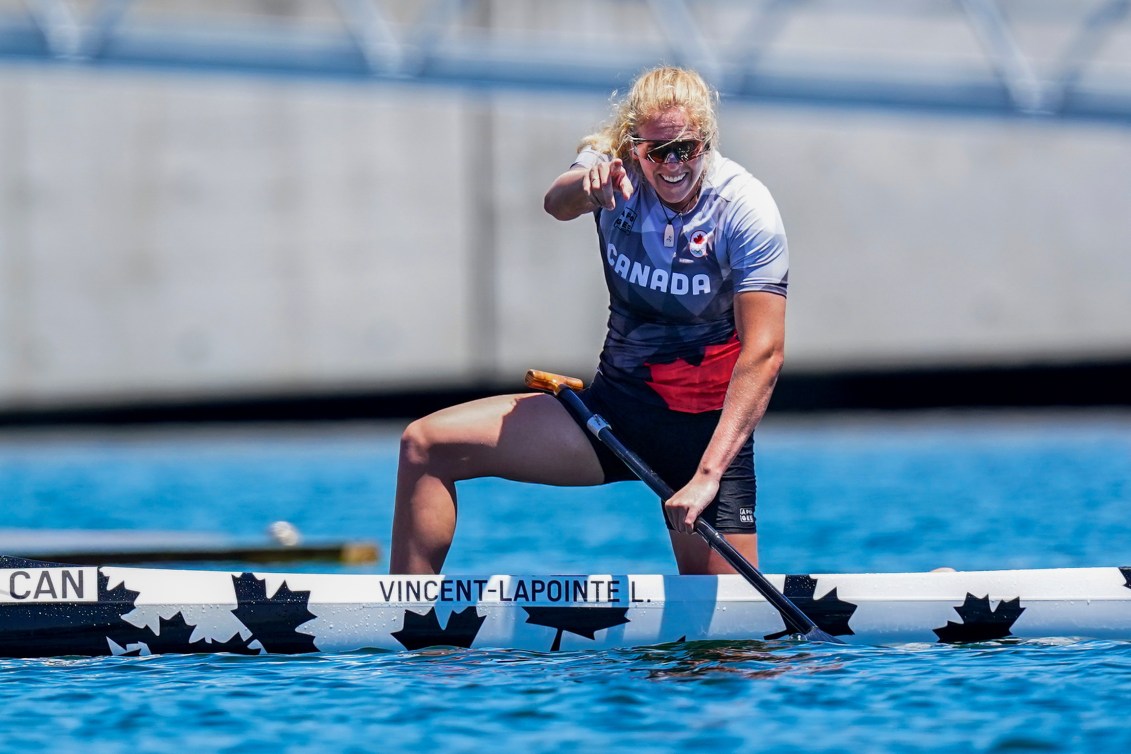 Canada had two other boats in semifinals. Nick Matveev was seventh in his men's K-1 200m semi, which put him into the B final where he finished sixth for 14th place overall. Michelle Russell was seventh in her women's K-1 500m semi and did not advance further. Brian Malfesi and Vincent Jourdenais finished sixth in the B final of the men's K-2 1000m to place 14th overall.
Track Cycling
After an impressive showing in the first round heats of the women's keirin, Kelsey Mitchell and Lauriane Genest kept it going through the quarterfinals and semifinals, with both women qualifying for the final in their Olympic debuts. Genest would cap her day by winning bronze while Mitchell crossed the line in fifth place.
READ: Genest wins keirin bronze in track cycling at Tokyo 2020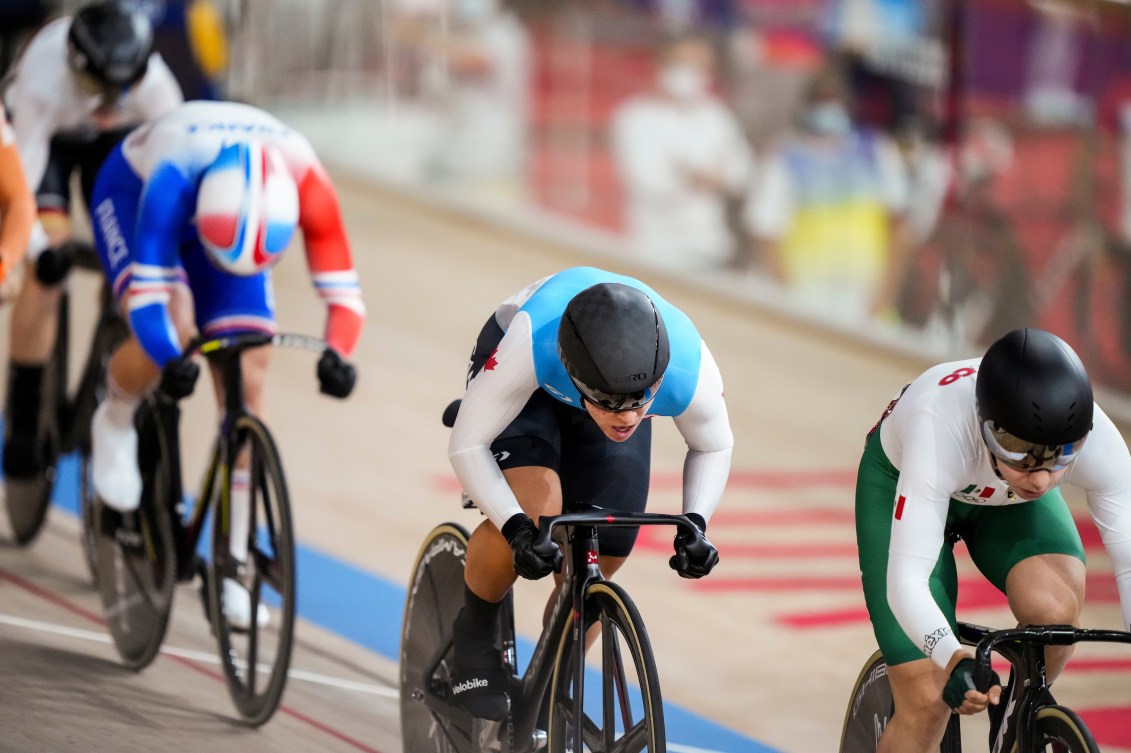 Diving
Meaghan Benfeito had a tough morning in the semifinal of the women's 10m platform. Misses on her first and fifth dives led to her scoring 296.40 points, putting her in 13th place overall and missing the final by one spot.
Skateboarding
Andy Anderson competed in the final skateboarding event of Tokyo 2020, the men's park. He scored 60.78 points on his third run of the heats, but was not among the top eight to advance to the final as he finished in 16th place.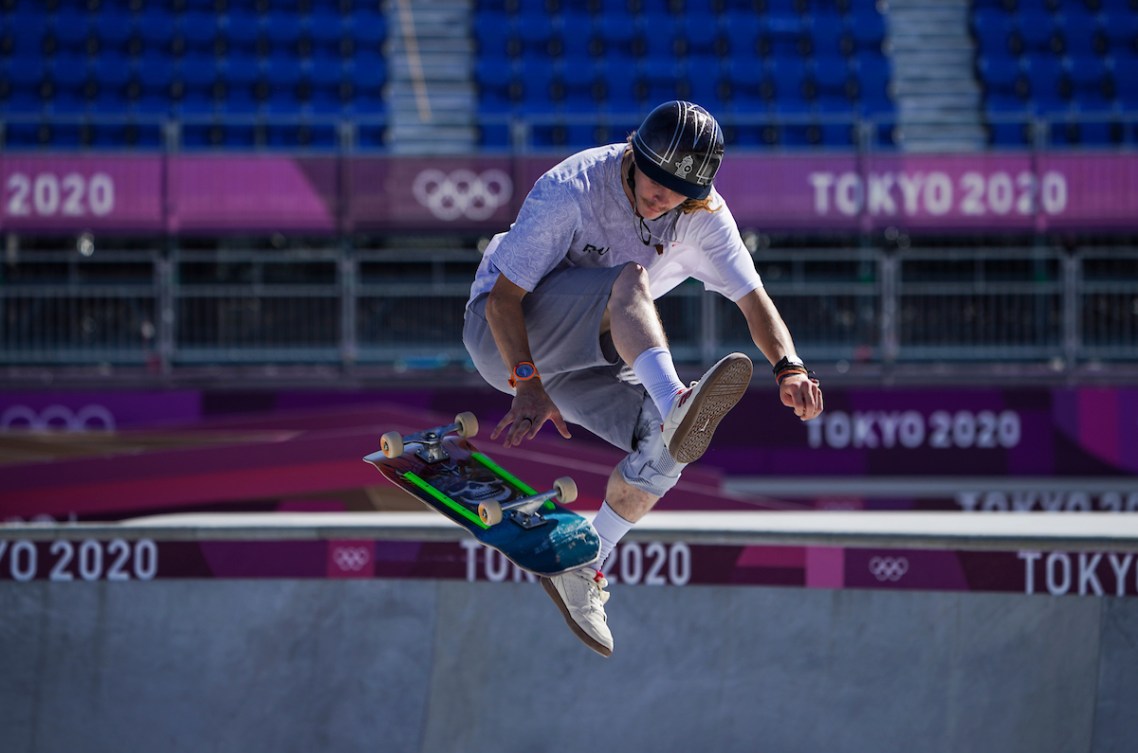 Wrestling
Amar Dhesi lost his opening round match of the men's 125kg freestyle event to the defending Olympic champion in the event, Taha Akgul. His Games officially came to an end when Akgul lost his quarterfinal match, meaning Dhesi would not get moved into a repechage.
Open Water Swimming
Hau-Li Fan represented Canada in the men's 10km marathon. He finished ninth in 1:51:37.0, three minutes back of the leader.
Golf
Brooke Henderson had a much better day in the second round of the women's tournament. She shot a three-under par 68 to move her to even overall, but is 13 strokes back of the leader. Alena Sharp was even par on the day to remain at three-over.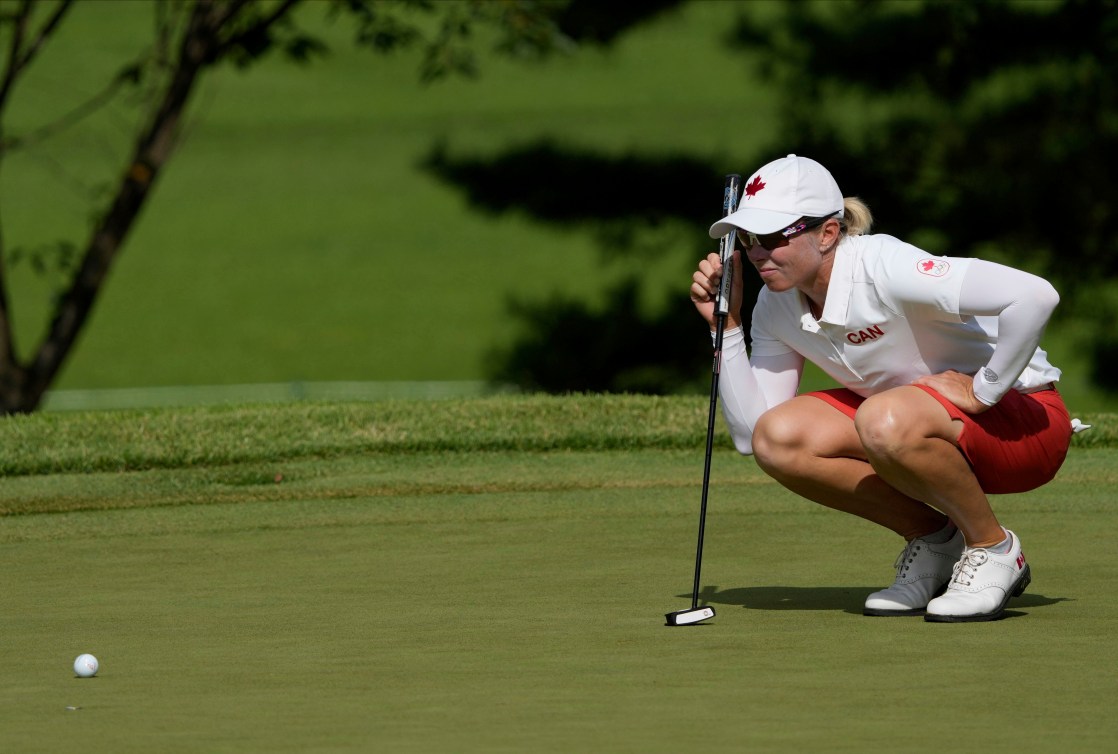 Water Polo
The Canadian women fell 14-12 to Australia in their first classification game. Monika Eggens, Emma Wright, Hayley McKelvey, and Shae La Roche each scored a pair of goals in the loss. Canada will now play China to determine who finishes seventh overall in the tournament.