Wrestling
Team Canada Medal Count
3
7
7
Sport Overview
Wrestling at Tokyo 2020
Venue: Makuhari Messe Hall A
Competition Dates: August 1-7 (Days 9-15)
Events: 18 (12 men, 6 women)
Trivia: Test your knowledge!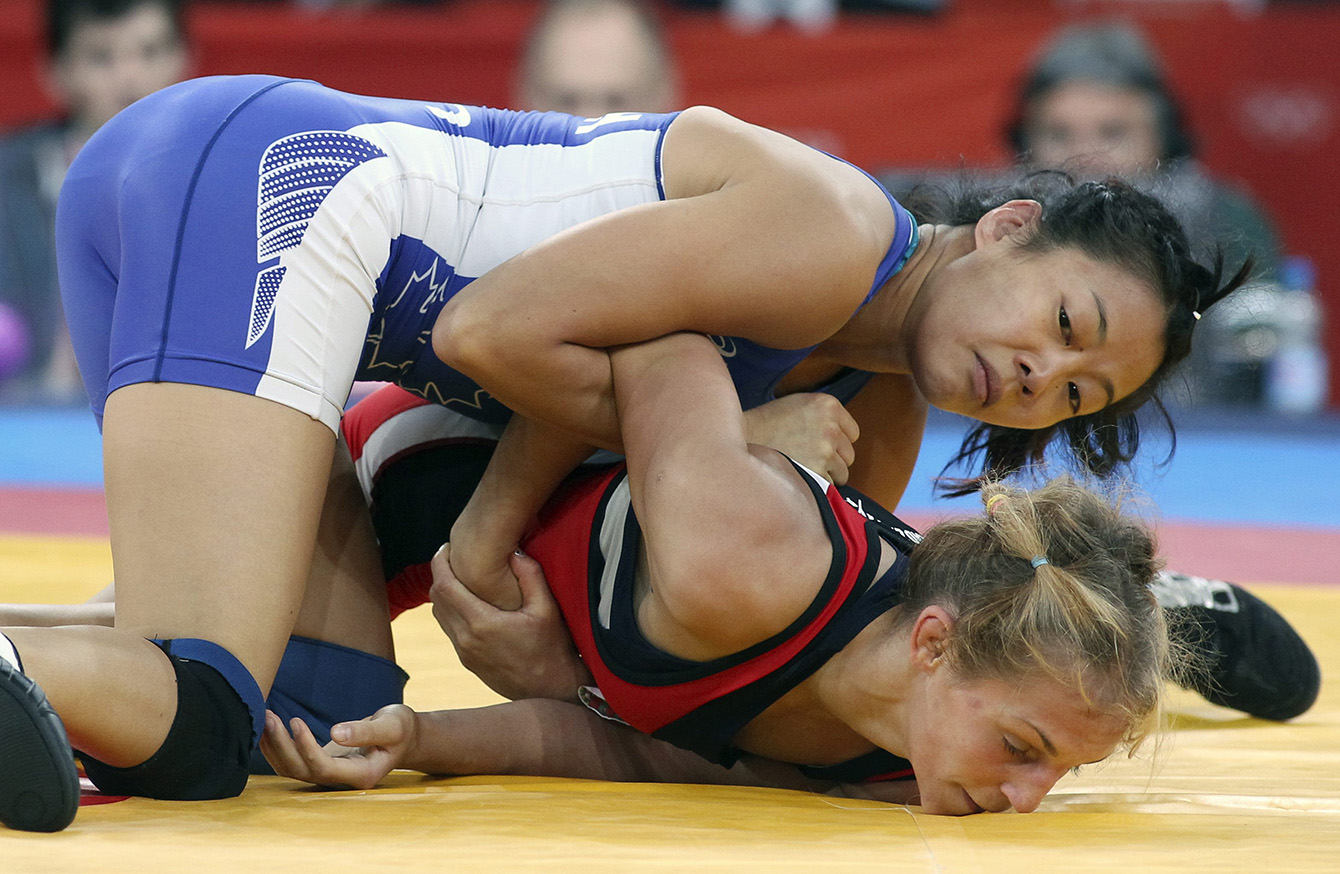 There are six men's freestyle events (57kg, 65kg, 74kg, 86kg, 97kg, 125kg), six women's freestyle events (48kg, 53kg, 58kg, 63kg, 69kg, 75kg) and six men's Greco-Roman events (59kg, 66kg, 75kg, 85kg, 98kg, 130kg).
Freestyle wrestling allows for the grasping of an opponent's legs, for an opponent to be tripped, and for the legs and the upper body to be used in any action. Greco-Roman wrestling prohibits grasping below the hips, the tripping of an opponent, and the use of legs in any action.

All matches in a weight class are held on one day, in the form of an elimination bracket, which progresses from the round of 16 to quarterfinals to semifinals with the semifinal winners meeting in the gold medal match. Wrestlers who lose to one of the eventual finalists (including losing semifinalists) are given a second chance to advance through the repechage. The winners of the two repechage groups each receive a bronze medal.
Matches consist of two three-minute periods, separated by a 30-second break. The winner is the wrestler with the most total points after the completion of both periods. Depending on the skill displayed, one, two, four, or five points can be awarded for various actions. A match can end early if a wrestler shows technical superiority (eight points in Greco-Roman, 10 points in freestyle) or by fall or pin.
Canada's Olympic History (Pre-Tokyo 2020)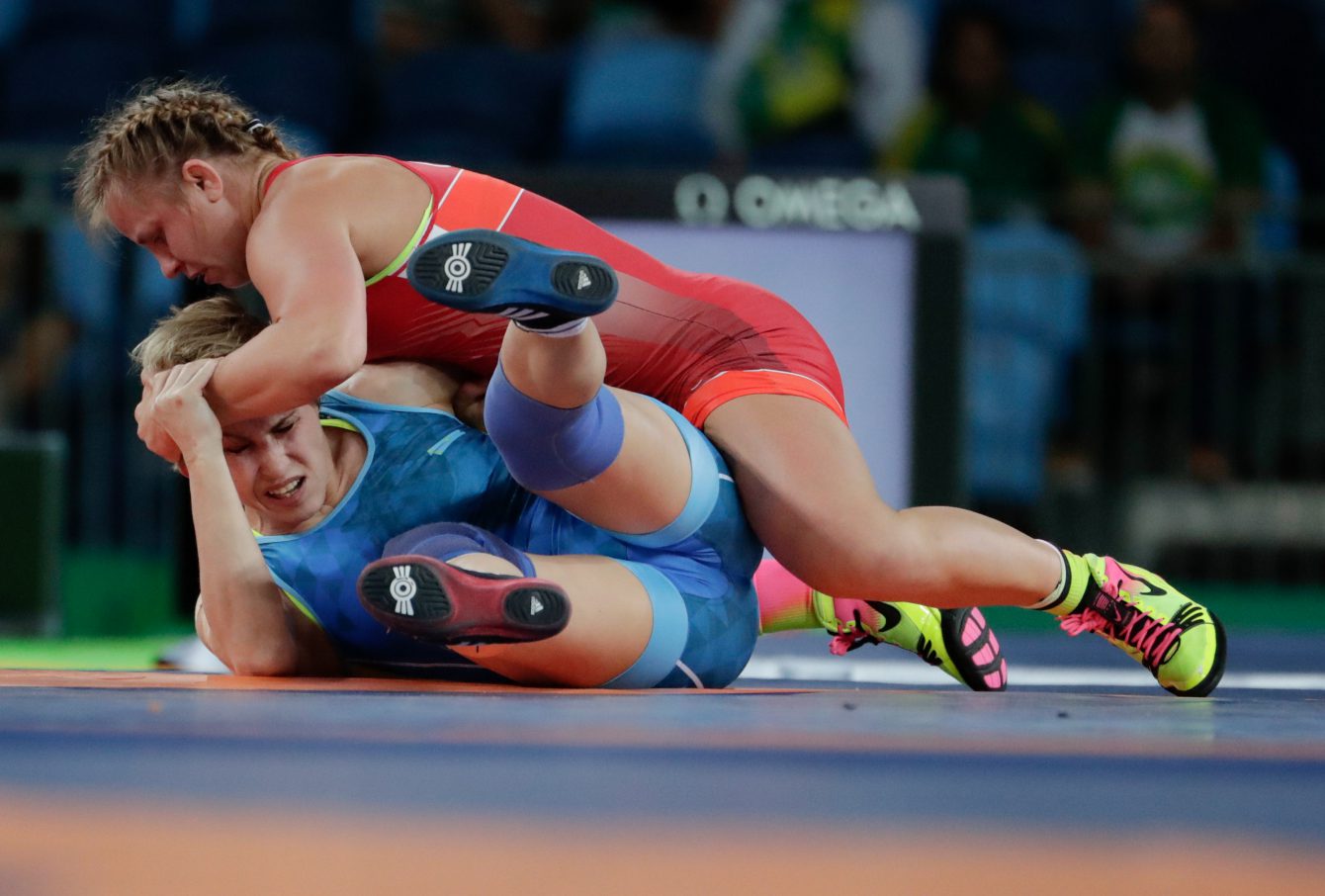 Canada's recent history in Olympic wrestling is quite impressive, with 11 of the country's 17 medals coming since Los Angeles 1984. Canada's first wrestling medal was a bronze by Aubert Côté at London 1908, with three more at Amsterdam 1928 and then one each at Los Angeles 1932 and Berlin 1936.
At Sydney 2000, Daniel Igali became the first Canadian wrestler to win Olympic gold, taking the men's 69kg weight class. At Beijing 2008, Carol Huynh won Canada's second wrestling gold, but first by a woman, in the 48kg weight class. Huynh also won bronze at London 2012. At Rio 2016, Erica Wiebe became Canada's third Olympic champion in wrestling, winning 75kg gold.
Tonya Verbeek is Canada's most decorated wrestler, reaching the podium at three different Olympic Games. Verbeek won silver in the debut of women's wrestling at Athens 2004, bronze at Beijing 2008 and another silver at London 2012, all in the 55kg weight class.
Canadian Medallists
| Event | Athlete | Finish | Games |
| --- | --- | --- | --- |
| 69kg - Men | Daniel Igali | Gold | 2000 Sydney |
| 48kg - Women | Carol Huynh | Gold | 2008 Beijing |
| 75kg - Women | Erica Wiebe | Gold | 2016 Rio |
| 79kg - Men | Donald Stockton | Silver | 1928 Amsterdam |
| 72kg - Men | Daniel MacDonald | Silver | 1932 Los Angeles |
| +100kg - Men | Bob Molle | Silver | 1984 Los Angeles |
| 130kg - Men | Jeffrey Thue | Silver | 1992 Barcelona |
| 57kg - Men | Guivi Sissaouri | Silver | 1996 Atlanta |
| 55kg - Women | Tonya Verbeek | Silver | 2004 Athens |
| 55kg - Women | Tonya Verbeek | Silver | 2012 London |
| 54kg - Men | Aubert Côté | Bronze | 1908 London |
| 56kg - Men | James Trifunov | Bronze | 1928 Amsterdam |
| 72kg - Men | Maurice Letchford | Bronze | 1928 Amsterdam |
| 72kg - Men | Joseph Schleimer | Bronze | 1936 Berlin |
| 82kg - Men | Chris Rinke | Bronze | 1984 Los Angeles |
| 55kg - Women | Tonya Verbeek | Bronze | 2008 Beijing |
| 48kg - Women | Carol Huynh | Bronze | 2012 London |
Teams