Photo: THE CANADIAN PRESS/HO-COC Jason Ransom
Getting to know Canada's Beijing 2022 hopefuls
How well do you know some of Team Canada's winter sport athletes?
As we bundle up for the upcoming winter season, let's take the time to know who Team Canada athletes are outside of the field of play. Are they songwriters in their spare time? Cooking up new recipes in the kitchen? Or maybe they have another interesting hobby?
Every Friday, we'll be adding a new athlete to this list that you can follow on social media. If you do, in no time you'll be an expert on Canadian athletes and ready to cheer them on as they compete on the international stage during the upcoming months.
Follow him on Twitter and Instagram.
Son of one of Canada's most famed alpine skiers, Crazy Canuck Ken Read, it is no surprise that Erik joined the world of skiing at age two and entered his first race at age six. Erik achieved his own career highlight during his FIS World Championship debut in 2015. He was a member of the underdog Canadian squad that defeated some of the most skilled skiers in the world to win silver in the team event!
In his Olympic debut at PyeongChang 2018, Erik was the top-ranked Canadian in the men's giant slalom, finishing 11th. He made his World Cup debut in January 2011 in Schladming, Switzerland and will be kicking off the 2020-2021 World Cup season on October 18th in Sölden, Austria. His interests outside of skiing include hiking and mountain biking.
Follow her on Twitter and Instagram.
Joining the sport at age three, Dahria Beatty is no stranger to the world of cross-country skiing. Beatty has been representing Canada internationally since 2009-10. During that season she competed in the first of her three world junior championships. She made her World Cup debut on home snow in Canmore in December 2010 but began competing regularly on the circuit in January 2016. Beatty posted her career-best individual result – a 15th place finish in the sprint – in March 2016 during the Ski Tour Canada in Canmore.
Beatty raced in five events in her Olympic debut at PyeongChang 2018, and hopes to represent Canada at Beijing 2022. Her interests outside of sport include; baking, painting landscapes, and playing with her dogs.
Follow him on Twitter and Instagram.
Beginning his snowboarding journey at age four, Eliot Grondin began competing on the Nor-AM Cup circuit at 15 years old. He recorded his first podium finish in February 2017, and just over a week later, he finished seventh at the world junior championships. Grondin made his Olympic debut at 16 years old, where he was the youngest man on Team Canada at PyeongChang 2018.
Grondin was set to make his World Cup debut in March 2017 in Veysonnaz, Switzerland. However, on the morning of the qualification round, he had a season-ending crash in training and broke his forearm. Six months later, he made his return to competition at the World Cup in Cerro Catedral, Argentina joining the World Cup circuit full-time. Last season he won his first-career World Cup medal in Canada at Big White. His interests outside of snowboarding include mountain biking, skateboarding, BMX, as well as building and riding his own snowboard tracks!
Follow her on Instagram.
As a freshman in 2015, Laurence St-Germain finished 10th in the slalom at the NCAA Championships to be named a Second Team All-American. In November of that same year, she made her World Cup debut in Colorado, finishing top-30 in the slalom event. Two years later, St-Germain posted a career-best World Cup result when she placed 14th in the slalom in Vermont.
She joined the National Alpine Ski Team for the 2015-16 season after finishing the previous season ranked fourth in the Nor-Am Cup slalom standings. She finished both 2015-16 and 2016-17 seasons ranked second in the Nor-Am Cup slalom standings. St-Germain made her Olympic debut at PyeongChang 2018 where she finished 15th in the slalom event and ninth in the mixed team event. For the 2020-21 season, St-Germain's goal is to consistently finish in the top 10 at World Cups. At her first World Cup of the season, she finished sixth and eighth in both slalom races, keeping her on track with her goal for this season.
Follow him on Twitter and Instagram.
Tristan Walker began sliding at age ten after his parents signed him up for ski jumping, biathlon, and luge camps at Canada Olympic Park. Ultimately he chose luge because of the sport's speed. Walker made his Olympic debut at Vancouver 2010 with partner Justin Snith. At 18-years-old, they were two of the youngest members of the Canadian Olympic Team. In January 2014 Walker and Snith earned Canada's first-ever World Cup podium in doubles, winning bronze in Königssee, Germany. The pair also helped Canada win relay bronze medals at the 2015 and 2016 World Championships.
While participating in their third Olympic Games, Walker and Snith slid the anchor of the luge team relay at PyeongChang 2018, securing the silver medal for Canada. Wondering how doubles luge works? In this partnership, Walker lies on top and does most of the steering as Snith uses his shoulders to smooth out the sled on corners. Tristan Walker's interests outside of his sport include: playing guitar, writing music, working and riding on motorcycles, and skiing.
Follow her on Twitter and Instagram.
Marielle Thompson began skiing at age two, began ski racing at age 11, and started ski cross at age 16. It comes as no surprise that this Team Canada athlete has been one of the world's biggest ski cross stars since her World Cup debut in December 2010. At just 19 years old, Thompson earned her first World Cup gold medal in 2012. She ended that season with a total of six World Cup podiums, including three victories, to give her the overall World Cup title in women's ski cross. She made history that season as the first Canadian ski cross racer to win a Crystal Globe. Since then she has now won the Crystal Globe two additional times.
During her Olympic debut, Thompson made it one to remember, winning the women's ski cross gold medal at Sochi 2014. This win was part of three double podiums for Canada in Sochi. Thompson represented Canada once again at PyeongChang 2018, posting the fastest time in the Olympic qualification round. Most recently, Marielle Thompson kicked off the 2020-21 season by winning the silver medal at the first ski cross World Cup. Thompson's interests outside of ski cross include cross-country biking and hiking.
Cynthia Appiah
Follow her on Twitter and Instagram.
Cynthia Appiah started her athletic career in track and field, competing in shot put before discovering a passion for bobsleigh. Originally a brakewoman for 2-woman bobsleigh, after PyeongChang 2018, Appiah switched to the pilot role. In January 2020 she made her World Cup debut as a pilot. Currently, she is training to make her Olympic debut in the two-woman event and women's monobob at Beijing 2022.
READ: Cynthia Appiah: A desire to be not just the best, but also the best representation
Most recently at the World Championships, the Toronto native finished ninth in the 2-woman event with brakewoman Erica Voss. She also competed in the monobob event, finishing as the highest ranking Canadian in fifth place.
Outside of sport, Appiah loves trivia and watching Jeopardy. She is also a big Blue Jays fan, previously working for the team in their customer services department.
Reece Howden
Follow him on Instagram and Facebook.
A former alpine skier, Reece Howden first found international success in ski cross at the 2016 Winter Youth Olympic Games, where he won gold. He was also Canada's flag bearer for the Closing Ceremony. The B.C. native went on to compete on the Nor-Am circuit, landing on the podium 14 times between 2017 to early 2020. He was named the Nor-Am champion for the 2017-18 season.
In January 2018, Howden starting competing on the World Cup circuit, and finally reached the podium two years later in Nakiska, Alberta, winning gold for his first World Cup medal. For the 2020-21 season, Howden's performance continues to improve, from winning back-to-back gold medals and clinching the ski cross Crystal Globe title at the end of February.
Alyson Charles
Follow her on Instagram and Facebook.
Alyson Charles is a short track speed skater and one of Canada's brightest hopes for the Beijing 2022 Olympic Winter Games. She began speed skating in her neighbourhood club in Montréal when she was just five years old. Her Olympic dream was born watching Kalyna Roberge skate at the Turin 2006 Olympic Games. Like Roberge, Charles is of Haitian decent and biracial. Earlier this year, Charles shared her story as she continues to work towards her goal of reaching the Olympics.
READ: Alyson Charles: Representation & resilience crucial to Olympic journey
During her debut senior international season in 2018-19, Charles won four individual and three relay World Cup medals. She has since been part of many Canadian relay medals, including five World Cup podiums in the 2019-20 season and a bronze medal in the 3000m relay at the 2019 World Championships.
Liam Brearley
Follow him on Instagram and Facebook.
Canadian snowboarder Liam Brearley began to attract attention last year in 2020 when he became the first Canadian athlete to ever win three medals at the Youth Olympic Games. His performance on the slopes for Team Canada was outstanding, claiming silver in men's slopestyle, along with bronze in both the big air and halfpipe events.
Previously in the 2020 season, Brearley captured his first World Cup medal by winning a slopestyle bronze in Calgary. Most recently in March 2021, the breakout snowboarded won a slopestyle silver medal at the World Cup in Silvaplana, Switzerland.
The 18-year-old Canadian has his sights set on competing at the Beijing 2022 Olympic Games.
Follow her on Instagram and Facebook.
Getting into skating at just age two, Ivanie Blondin dabbled in figure skating at a very young age but was more inclined towards speed skating. She showcased early promise as a short track speed skater, but transitioned into long track and first enjoyed international success in 2013 on the World Cup circuit. She won three medals as part of the team pursuit, including her first victory. Blondin went on to finish the year ranked third in the mass start event in World Cup standings.
Since then, Blondin has attended two Olympic Games, Sochi 2014 and PyeongChang 2018. In South Korea Blondin finished just of the podium in fourth with the team pursuit. She also celebrated her personal best individual finish at PyeongChang 2018, finishing in fifth position in the women's 5000m event.
In 2020, Blondin was crowned vice-champion at the ISU World Allround Championships, finishing her four events to sit second in overall standings. Despite the shortened 2021 season, she truly had her eyes set on success, landing on the World Cup podium four times and securing two silver medals at the World Championships in the ISU Speed Skating bubble.
Follow Piper on Twitter and Instagram, and Paul on Twitter and Instagram.
Piper Gilles and Paul Poirier teamed up in July 2011. At their first national championships together in January 2012, they won the bronze medal in ice dance but were ineligible to compete internationally that season because Gilles had competed for the United States the year prior. They debuted as a couple on the ISU Grand Prix in the fall of 2012 and competed at their first world championships together in 2013. After Gilles was granted Canadian citizenship in December 2013, they had hoped to qualify for Sochi 2014, but were not quite physically or technically ready. Poirier was also recovering from an ankle injury at the time. At PyeongChang 2018, they finished in eighth place.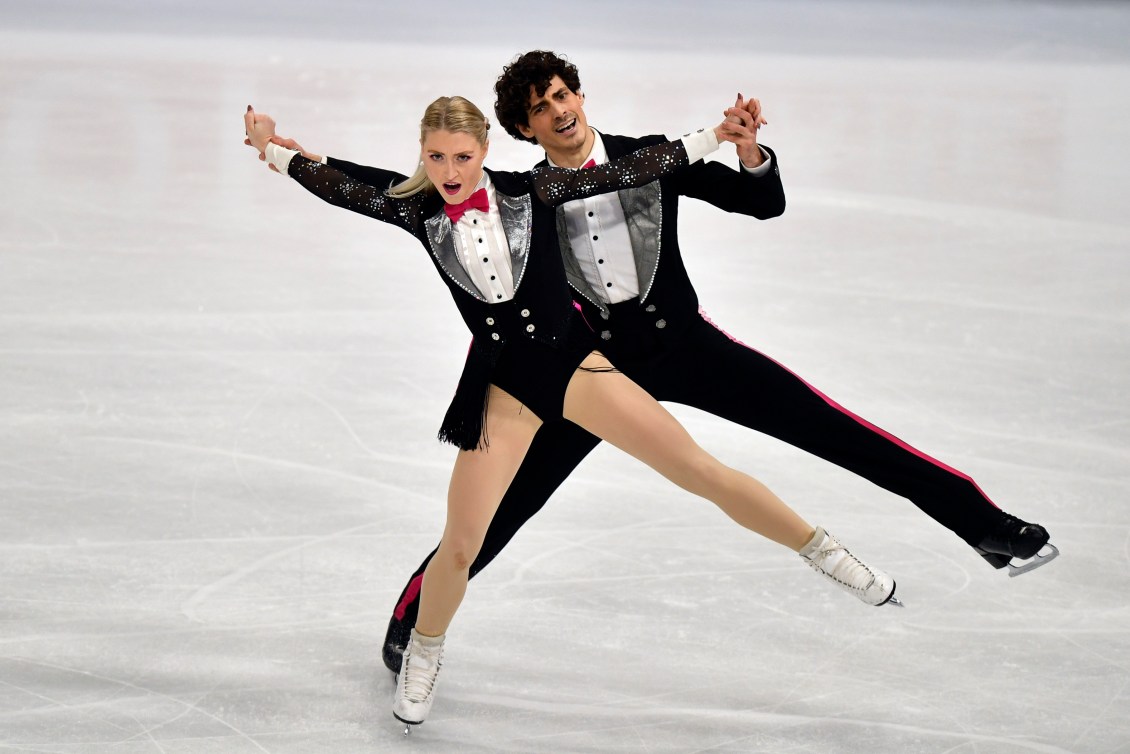 Gilles and Poirier have gained a reputation as innovative skaters who try to do the opposite of what people expect. Their partial step sequence from the 2015-16 short dance was adopted as a new pattern dance by the ISU and dubbed the Maple Leaf March. At the 2021 World Figure Skating Championships, they had their best-ever result in the event, winning the bronze medal. The pair is aiming to compete at their second straight Olympic Games together for Beijing 2022.
Steven Dubois
Follow Steven on Instagram.
The national record holder in the men's 500m, Steven Dubois is aiming to compete at his first Olympic Games for Beijing 2022. He began skating when he was 11-years-old in Terrebonne, Quebec. He came close to making the Olympic team for PyeongChang 2018, but was overtaken by two teammates in the final event of Olympic Trials. Dubois served as an alternate for those Games.
READ: Canadian Short Track Championships: Boutin & Dubois crowned champions as six skaters qualify for World Cup Racing Pool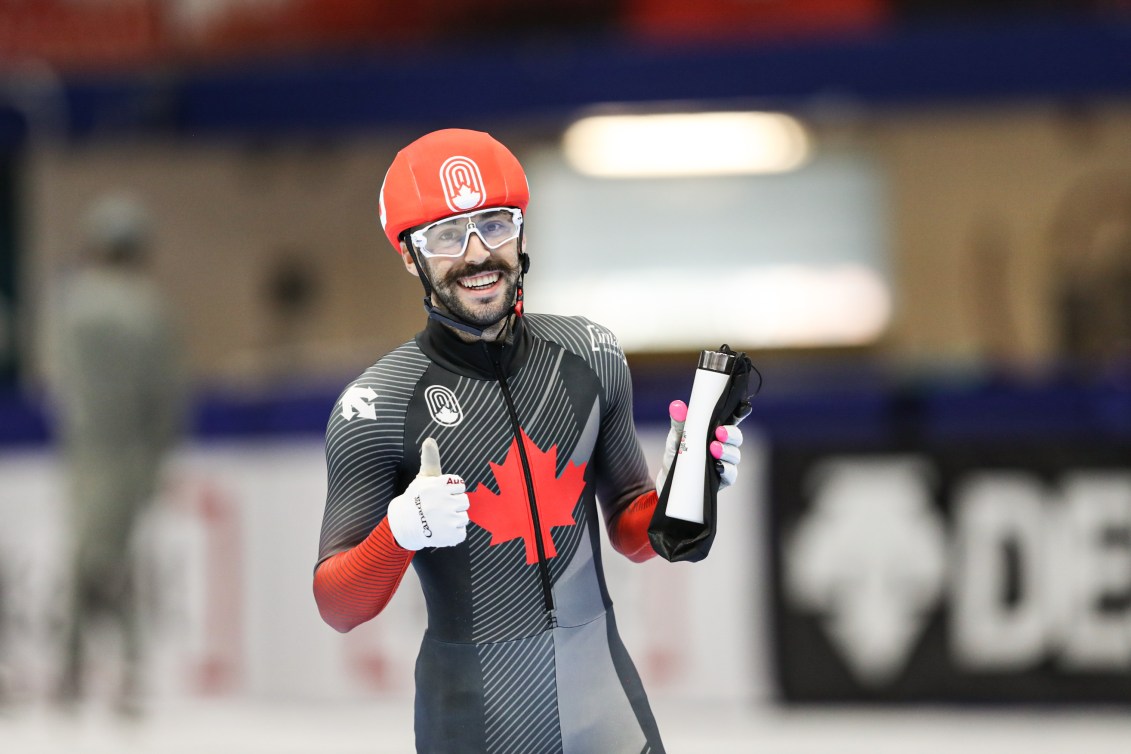 In races, the 24-year-old is known for sneaking his way from the back of the pack of skaters to the front. During the 2019-2020 ISU World Cup season, he won six medals, with one gold in the 500m. At this year's national championships, he was crowned overall champion. He also won this title at the 2019 national championships. Follow Steven on Instagram to stay up-to-date on his training and competitions this season.
Follow Roni on Twitter and Instagram.
Roni Remme was only two-years-old when she was first introduced to skiing. When she was 11-years-old, she joined the National Ski Academy at a summer camp in Switzerland. At this camp she realized that ski racing was what she wanted to do with her life. The Ontario native competed at the 2012 Winter Youth Olympic Games, winning silver in the slalom.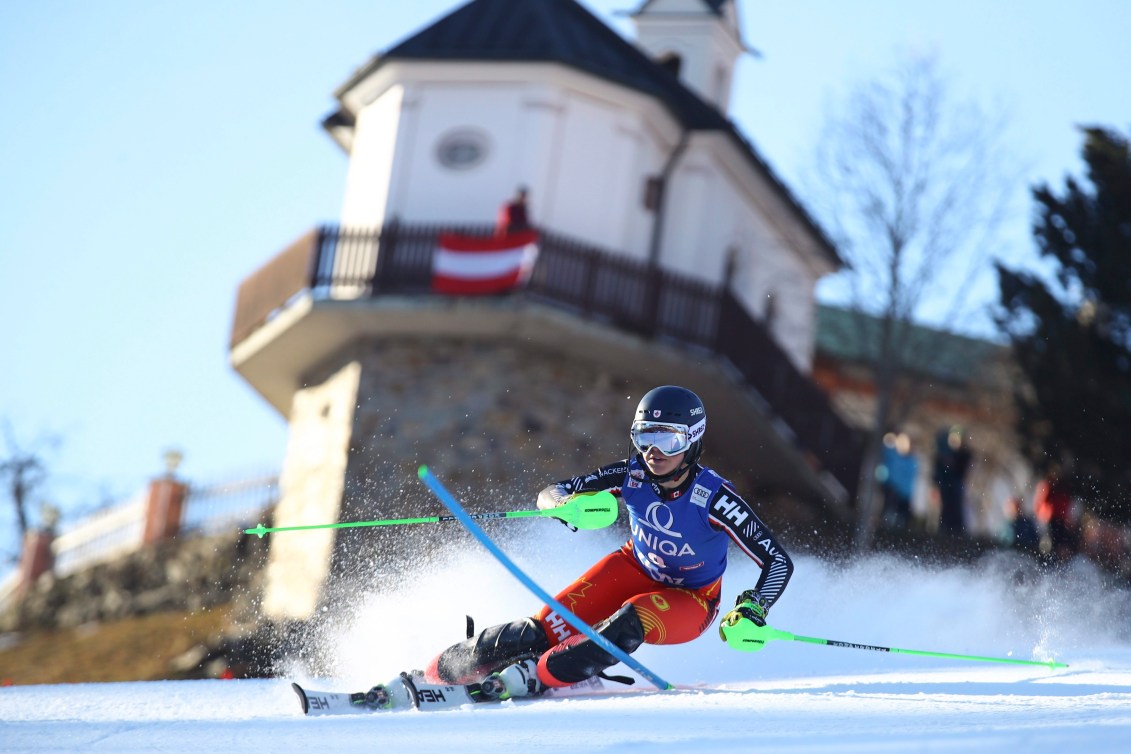 Remme decided to give NCAA competition a try in 2015, enrolling at the University of Utah to study biomedical engineering and competing for the ski team. Two years later, she won bronze in the giant slalom at the NCAA Championships. She was also named an All-American in the giant slalom and slalom. She made her World Cup debut in December 2017 in the downhill event at Lake Louise. In 2019, she won her first World Cup medal, claiming silver in the alpine combined event at the Crans Montana World Cup. Remme competed at her first Olympic Games at PyeongChang 2018, and is aiming to make her second Olympic team for Beijing 2022.
Dawn Richardson Wilson
Follow Dawn on Instagram.
Bobsledder Dawn Richardson Wilson comes from a variety of sport backgrounds including rugby, track and field and ultimate frisbee. In Grade 10, she began Olympic weightlifting. Her first time experiencing bobsleigh was at an open recruitment camp in Edmonton. She immediately fell in love with the sport, as it has many aspects similar to previous sports she competed in—teamwork, strength training, technicality and speed.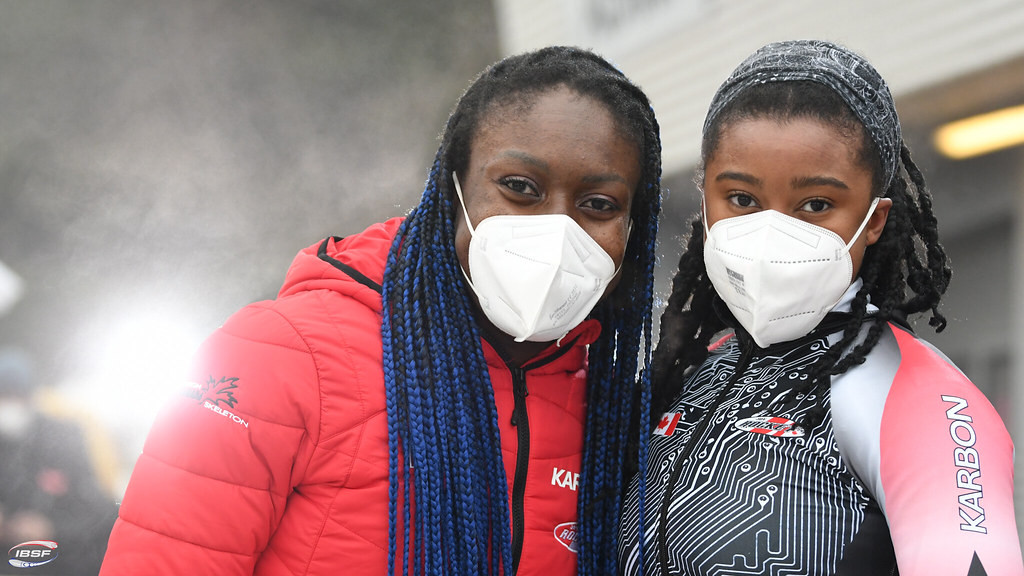 At her first-ever world championships last season, she finished 12th in the two-woman event with Alysia Rissling. During the 2020-21 season, she had a career high fourth place finish at the IBSF World Cup in Innsbruck, Austria. Prior to competing on the World Cup circuit, she competed in the North American Cup race series, winning four medals in the two-woman event. While working towards her Olympic dream, she's also in school, working towards a degree in Sociology. Outside of bobsleigh, she competes on an ultimate frisbee team during the summer. She also loves to spend time cooking as well.
Nam Nguyen
Follow Nam on Twitter and Instagram.
Nam Nguyen started his athletic career in hockey before changing over to figure skating. In 2014, he won the World Junior Championships title. During the 2014-15 season, he made his debut on the Grand Prix circuit at Skate America, where he won the bronze medal. That season he also finished second at the first-ever Skate Canada Autumn Classic.
At age 16, he become the youngest national champion when he won the title in 2015. Three years later he was national champion again. In 2018, he won his first international gold medal, topping the podium at the U.S. International Figure Skating Classic. In his spare time, Nam likes to skate through the streets of Toronto or on Lake Ontario.
Elena Gaskell
Follow Elena on Instagram.
Elena began skiing when she was 4-years-old. Three years later, she starting freestyle skiing with her older brother. She always wanted to do better than him in all the tricks that he was doing. If her brother could do it, to her it meant that she could do it!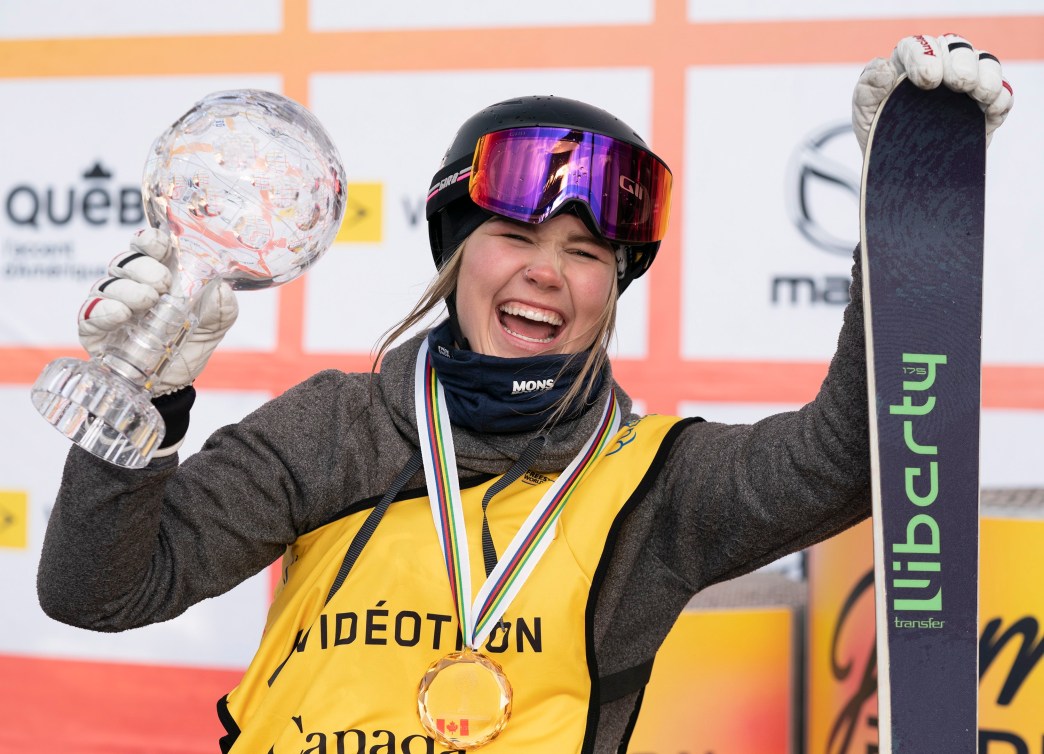 In 2018 she landed on her first World Cup podium, winning the big air event in Cardrona, New Zealand. For the 2018-19 season, she finished first overall in the FIS big air standings, winning the Crystal Globe. Most recently the Vernon, B.C. native won a bronze medal at the season opening World Cup in Chur, Swizerland. The 20-year-old is looking to make her first Olympic team this winter.
Graeme Fish
Follow Graeme on Twitter and Instagram.
Long track speed skater Graeme Fish began skating when he was three-years-old. His parents thought that speed skating would be a better fit for him instead of hockey. In 2020, during his second year competing on the international circuit, he broke teammate Ted-Jan Bloemen's world record in the 10,000m during the 2020 World Single Distances Championships. He also landed on the podium in the 5000m event, finishing in third place.
First-place finisher for the men's 10,000 meters Canada's Graeme Fish, celebrates as his name is added to the World Record Board at the world single distances speedskating championships Saturday, Feb. 15, 2020, in Kearns, Utah. (AP Photo/Rick Bowmer)

Canada's Graeme Fish, breaks the previous men's 10000 meter world record before his name is added to the World Record Board at the world single distances speedskating championships Saturday, Feb. 15, 2020, in Kearns, Utah. (AP Photo/Rick Bowmer)
During that season, he won a total of five World Cup medals. He was awarded the 2020 Jeremy Wotherspoon Award by Speed Skating Canada as Canada's long track male athlete of the year. In the off-season Graeme enjoys cycling. He is aiming to make his first Olympic team in 2022.
Brodie Seger
Follow Brodie on Instagram and Twitter.
North Vancouver's Brodie Seger is hungry for a medal after missing the podium by .04 seconds in his first World Championships earlier this year in the super-G.
The 25-year-old has missed time due to injury, but remains one of Team Canada's most competitive young skiers.
Away from the slopes, Seger is playing a part in the fight against ALS, a fatal neurodegenerative disorder.
Recently, he launched a helmet design contest with the goal of raising funds for the ALS Society of British Columbia's Project Hope initiative. Seger announced on his Instagram on October 31 that Tyra Collombin was the winner, and the design will be revealed at the Lake Louise Audi FIS World Cup.
Christine De Bruin
Follow Christine on Instagram.
Christine De Bruin is aiming to make her second Olympic team this winter, after finishing seventh in the two-woman bobsleigh event in PyeongChang 2018. De Bruin and her partner Kristen Bujnowski won bronze at the 2019 World Championships.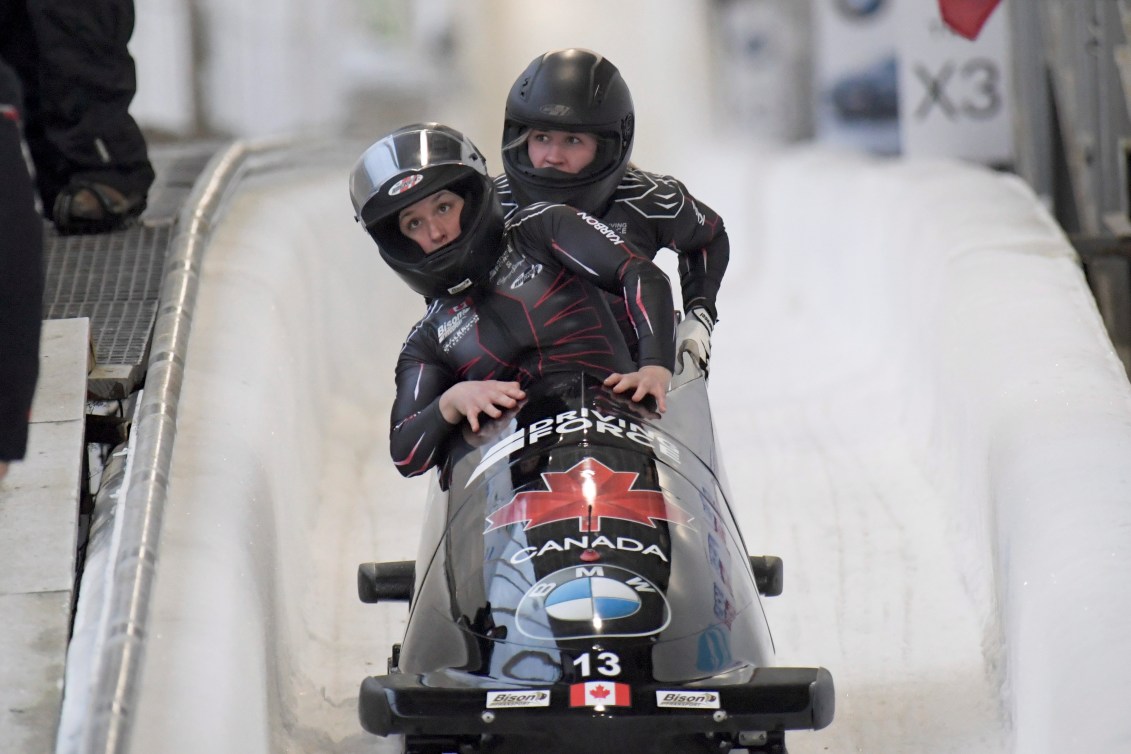 De Bruin was formerly a track athlete at the University of Alberta, competing for two years, when she decided she was ready to stop competing. She was then convinced by her coach to try bobsleigh. After making the development team as a brakewoman, she took a leave from school to continuing pursuing bobsleigh. De Bruin made her World Cup debut as a pilot in December 2016. Outside of bobsleigh she likes to ride her motorcycle and float down the Bow River in her home province of Alberta.
Kristen Bujnowski
Follow Kristen on Instagram.
After being an alternate in the two-woman bobsleigh at PyeongChang 2018, Team Canada brakewoman Kristen Bujnowski is looking to make her Olympic debut at Beijing 2022. She's enjoyed lots of success with partner Christine de Bruin, including a bronze at the IBSF World Championships in 2019 in Whistler, B.C. and then again in 2020 in Altenberg, Germany.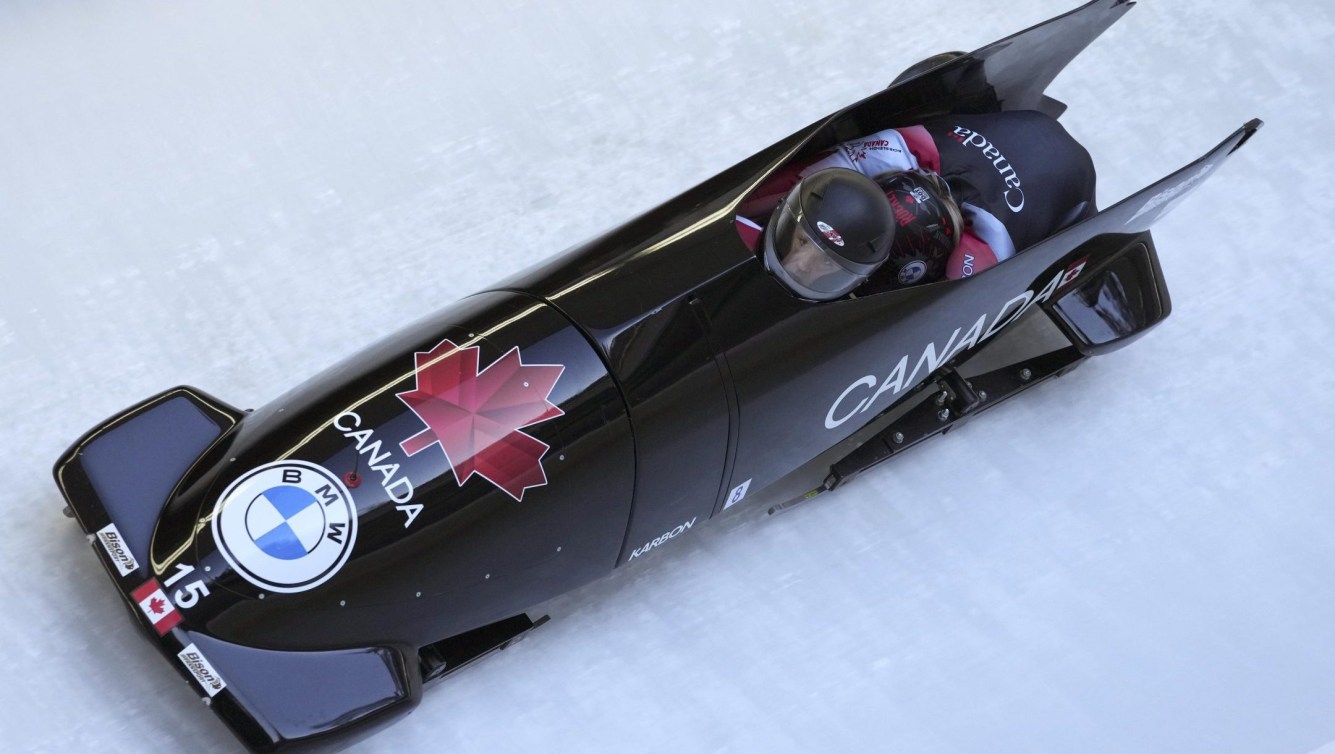 Having missed the 2020-21 season because of injury, Bujnowski returned to de Bruin's sled this fall and they reached the podium in the first three World Cup races after winning a bronze at the Olympic test event. Like many other bobsleigh athletes, Bujnowski had a former sporting career in track and field.
Roman Sadovsky
Follow Roman on Instagram and YouTube.
Roman Sadovsky earned a Beijing 2022 quota spot for Team Canada after finishing eighth in the men's singles competition at the Nebelhorn Trophy in Oberstdorf, Germany. The 22-year-old from Vaughan, Ontario has been skating since he was five-years-old, and has already racked up a series of accolades in his young career. Most notably he was the darkhorse winner of the 2020 men's Canadian national championship. He has won one medal on the ISU Grand Prix Circuit, a bronze at the NHK Trophy in 2019. It was his first career Grand Prix medal.
READ: Sadovsky secures second men's Olympic figure skating spot for Canada
Off the ice, Sadovsky runs a YouTube page with over 20,000 followers. His engaging content covers training and competition updates, short films, and reaction videos, to name a few. Take a look at what it's like to be an elite figure skater on his YouTube channel.
Marion Thénault
Follow Marion on Instagram.
Did you know that Marion Thénault has not always been an aerial skier? She started gymnastics when she was just three years old. Developing a strong passion for sports and acrobatics, she evolved as a gymnast for 14 years and in trampoline for three years. That all changed four years ago when Thénault participated in an RBC Training Ground event in her hometown of Sherbrooke, Québec, where a freestyle skiing coach invited her to try aerials at the water ramps and she quickly realized she belonged on skis.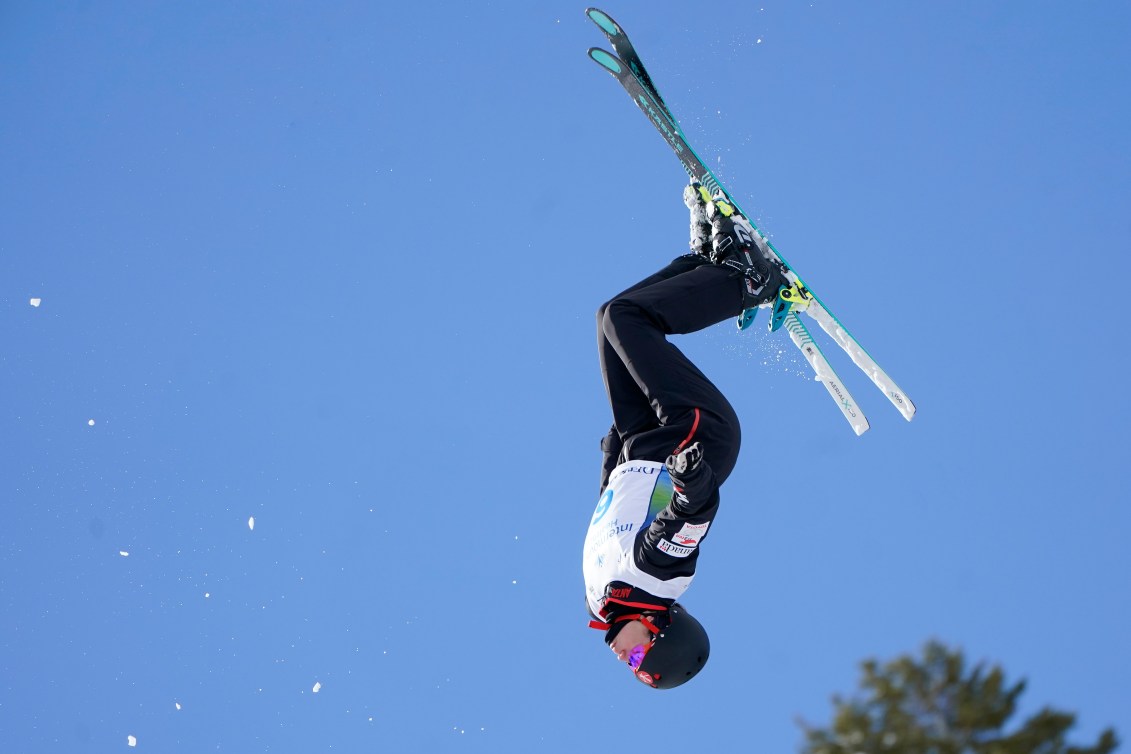 It wasn't long before she was invited to join the Canadian national team in 2020. In her first year competing on the world stage, Thénault won the Canadian Championships. In her second she won the NorAm Tour. Then in her third, she had a breakout season on the slopes, winning a World Cup bronze in Moscow and gold in Kazakhstan. She was named the FIS Rookie of the Year after finishing third overall in the 2020-2021 season standings. With the Olympic season ahead, we can't wait to see what she will accomplish next!
In her spare time you can still find her enjoying the outdoors, hiking and exploring.
Max Moffatt
Follow Max on Instagram
Max Moffatt has been a skier for most of his life, but he didn't make the switch from racing to a freestyle skiing program until he was 14. Despite a later start than most, Moffatt found his way onto the World Cup circuit in 2017. In January 2019, he landed on his first World Cup podium, taking home a gold medal in slopestyle. At the Austria World Cup in November of 2021, he added a silver medal to his count.
When he's not on the slopes, you can find Moffatt at the skatepark or working on his pencil and paper animations.
Follow Melissa on Instagram
Melissa Lotholz has always had an appetite for bobsleigh but it wasn't a sport she could pursue right away. She was a varsity track and field athlete at the University of Alberta before she began training specifically for bobsleigh in 2014. As a rookie brakewoman, she won three World Cup medals in 2014-15.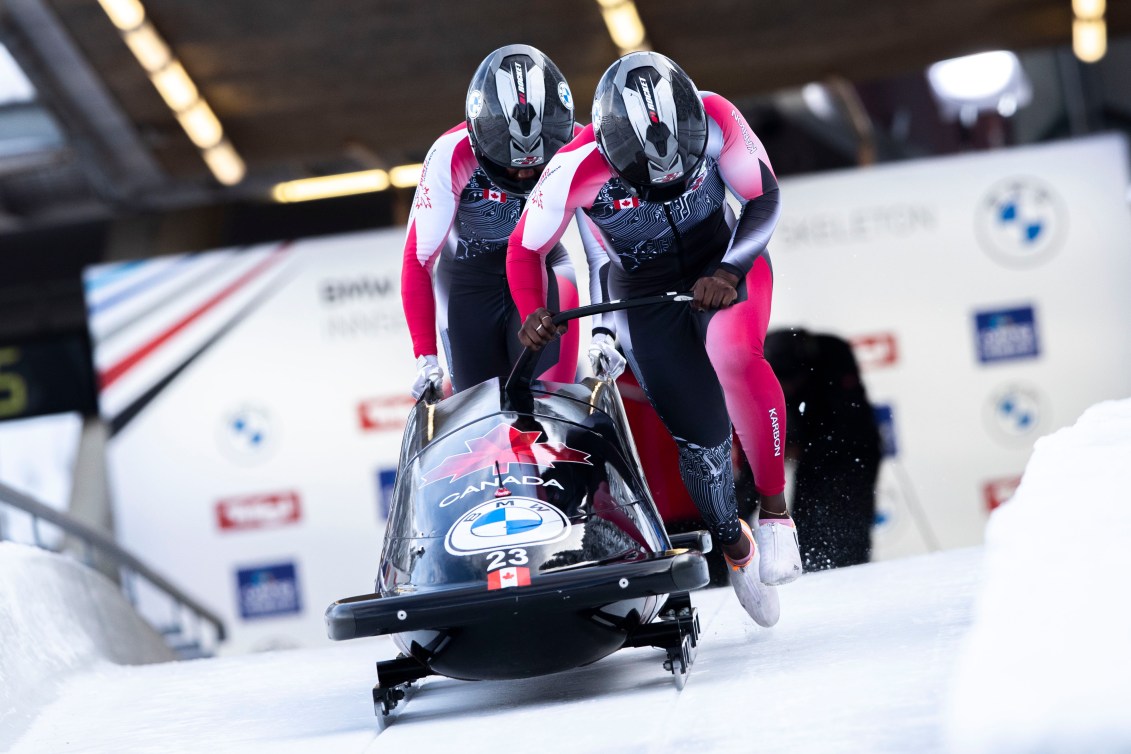 After making her Olympic debut at PyeongChang 2018 behind pilot Christine de Bruin, Lotholz decided to become a pilot herself. In January 2021, Lotholz slid to a historic bronze in Innsbruck when she became the first Canadian to win a monobob medal at the World Cup level. She is now pushing her way towards Beijing 2022 where women's monobob is set to make its debut as a new Olympic event.
Follow Noah on Instagram
Freestyle skier Noah Bowman is working towards competing at his third Olympic Games. 
Since discovering halfpipe skiing when he was 14, Bowman has become one of the Canadians to watch. The 29-year-old from Calgary finished fifth in the event's Olympic debut at Sochi 2014 and matched that result at PyeongChang 2018. In the 2019-20 World Cup season, Bowman landed on four podiums with one gold medal, two silver and one bronze. He also owns two medals from the X Games.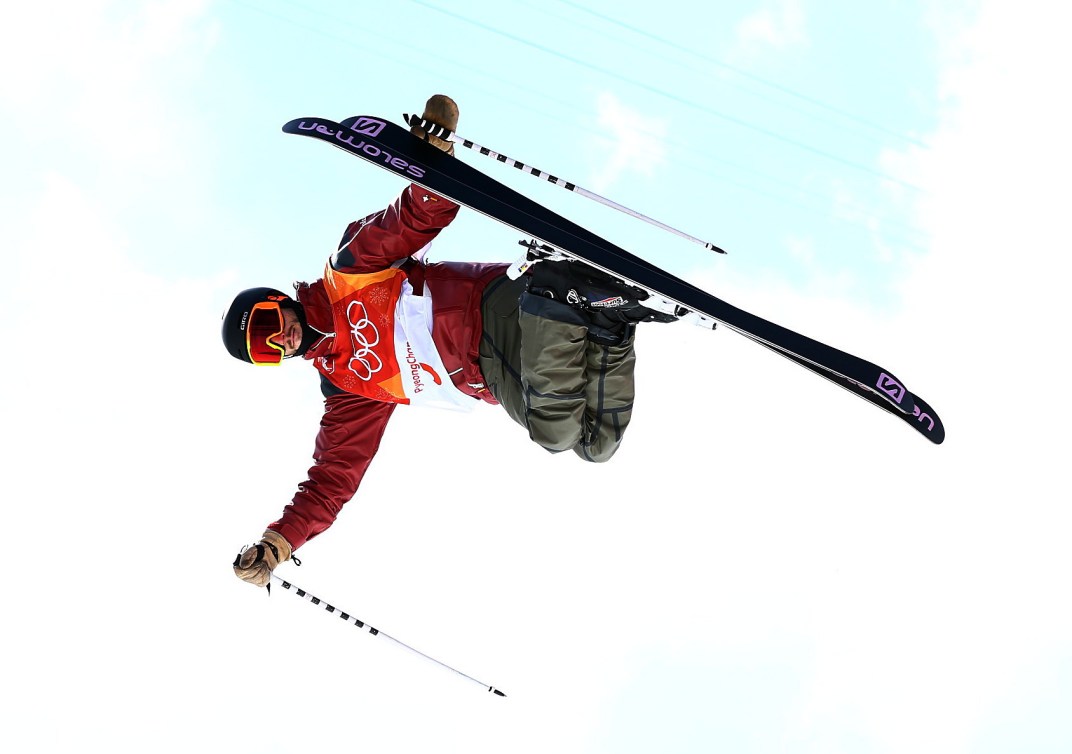 During the off-season, Bowman can be found enjoying outdoor activities such as skateboarding and biking. He also has an artistic side to him. He often travels with his guitar and isn't afraid to bring it out in public for a jam session.
Trinity Ellis
Follow Trinity on Instagram
Trinity was first introduced to the sport of luge during a Grade 6 field trip to the Whistler Sliding Centre. Quickly finding herself hooked on the sport, she began sliding through the development pathway the next season. 
Fast tracking her development, she spent the second half of the 2019 season on the World Cup circuit with Canada's best before joining the elite squad fulltime in 2020. At the first luge World Cup this season in China, Ellis earned a top-10 finish in the women's singles event on what will be the Olympic track at Beijing 2022.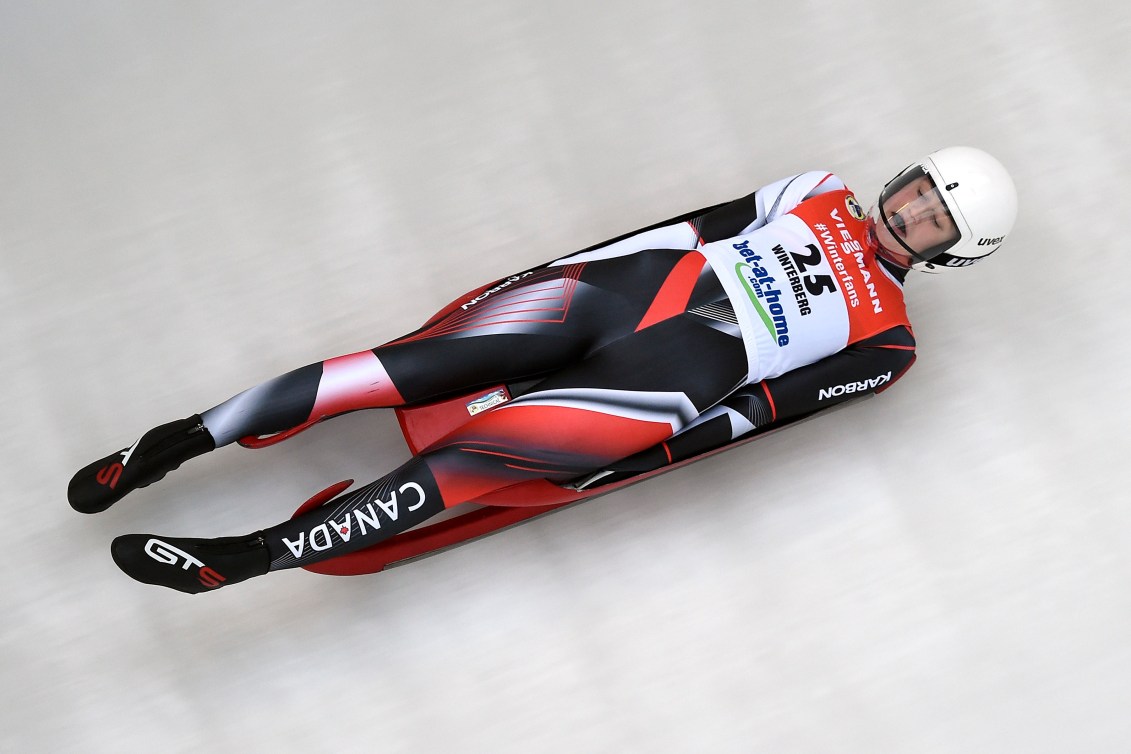 Outside of the sport she enjoys backcountry hiking and skiing and has been experimenting with photography. She also enjoys playing with her dogs, listening to music and being in the mountains.