Team Canada at Beijing 2022: Day 3
Two Canadian snowboard slopestyle stars rode their way to the podium, Canada won a historic first Olympic medal in ski jumping, and a fourth career medal for one of Canada's best short track speed skaters.
Here's what you need to know about what happened on Day 3 at Beijing 2022.
Beijing 2022 Competition Schedule and Results

Snowboard
Max Parrot won Canada's first gold medal of Beijing 2022 and for the second straight Games, he shared the slopestyle podium with teammate Mark McMorris, who won his third straight bronze medal in the event. Parrot scored 90.96 points on his second of three runs, while McMorris came through with a clutch final run to climb onto the podium with 88.53 points. He finished just 0.17 out of the silver medal position. Canada's third man in the final, Sébastien Toutant, place ninth.
READ: Parrot gets gold, McMorris bronze in snowboard slopestyle double podium at Beijing 2022
READ: Adversity and triumph as Parrot & McMorris share the Olympic podium once again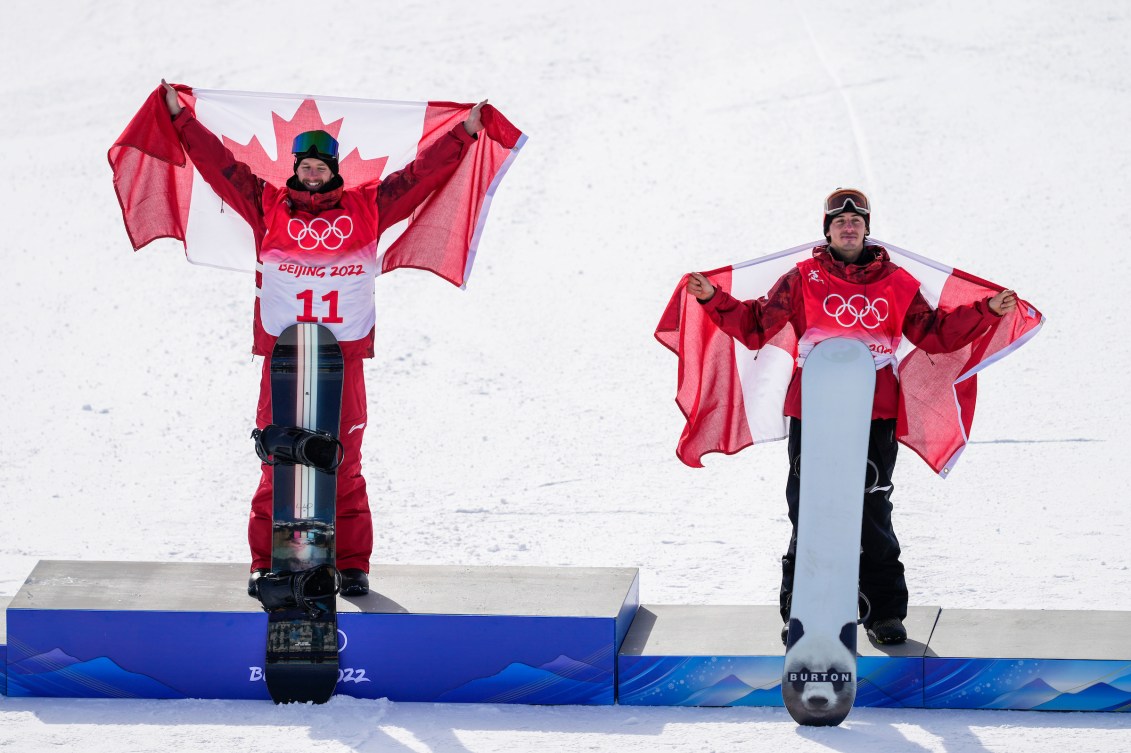 Short Track Speed Skating
Kim Boutin won her second straight Olympic medal in the 500m, bringing her career total to four. That ties her as Canada's most decorated female short track speed skater. Alyson Charles made it to the B final as she finished eighth overall. Florence Brunelle was penalized during her quarterfinal heat.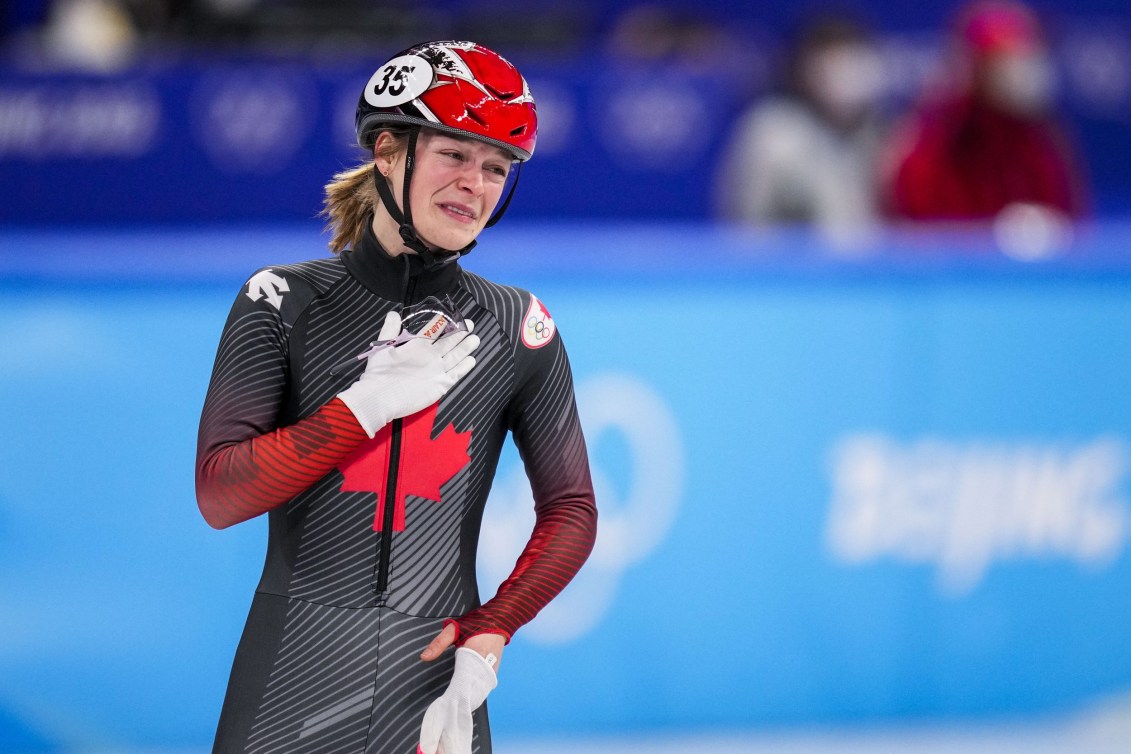 READ: Boutin wins second straight Olympic 500m short track bronze medal
In the men's 1000m, Jordan Pierre-Gilles was penalized in the quarterfinals while Pascal Dion did not record a time after falling in his quarterfinal.
Ski Jumping
Mackenzie Boyd-Clowes, Matthew Soukup, Alexandria Loutitt and Abigail Strate won the bronze medal in the inaugural mixed team event at the Olympic Winter Games. That was one for the history books as the quartet won Canada's first ever Olympic medal in ski jumping.
READ: Canada wins first ever Olympic ski jumping medal in debut of mixed team event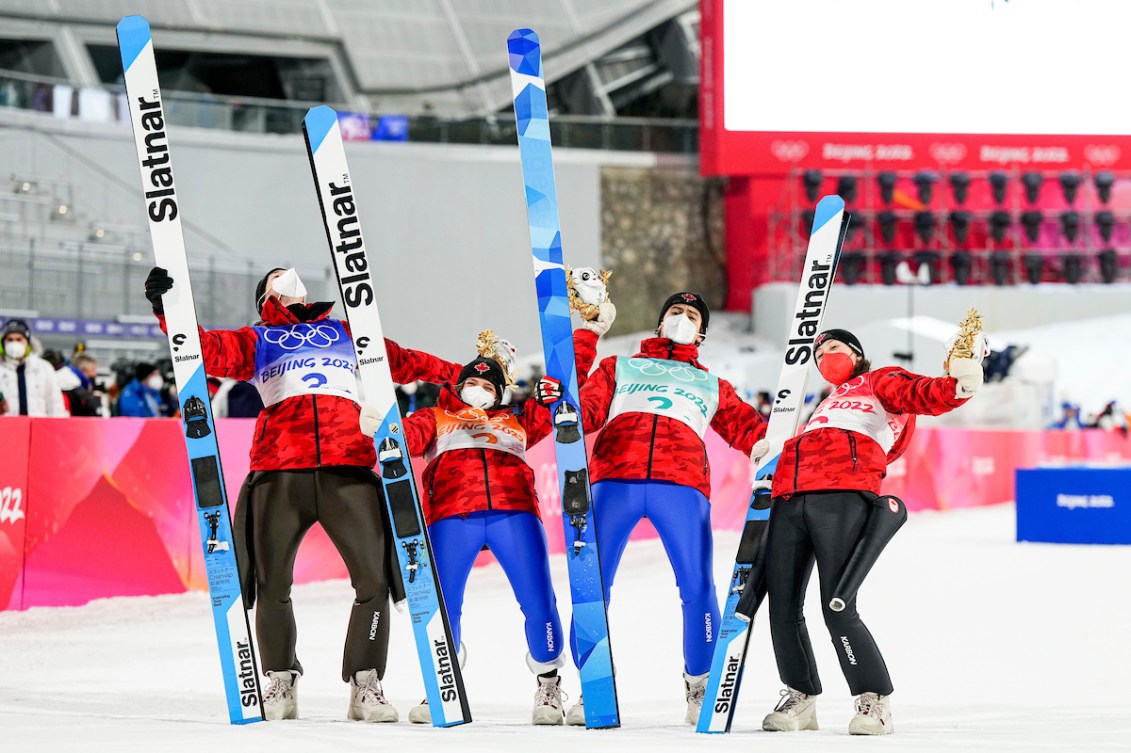 Alpine Skiing
Jack Crawford was impressive in the men's downhill as he finished fourth, just 0.07 out of the bronze medal position. It was Canada's best Olympic result in the men's downhill since Edi Podivinsky won bronze at Lillehammer 1994. Brodie Seger placed 22nd while Broderick Thompson did not finish after losing an edge, but he was not injured.
READ: Jack Crawford narrowly misses podium in men's Olympic downhill
Valérie Grenier and Cassidy Gray competed in the women's giant slalom but neither woman was able to finish the first run. Grenier had the finish line in site when she missed a gate.
Curling
Rachel Homan and John Morris have been eliminated from the mixed doubles tournament. In a must-win game against Italy, they missed scoring in an extra end by mere millimetres. With a 5-4 record, they were tied for fourth in the standings with Sweden, but the Swedes got the last semifinal spot because they defeated the Canadians earlier in the round robin.
READ: Last rock measurement gives Italy 8-7 win, knocks Canada out of mixed doubles playoff spot
Figure Skating
Canada finished the final day of the team event as it came in, in fourth place. Canada ended up with 53 points, 10 points behind Japan for the bronze medal. Piper Gilles and Paul Poirier placed third in the free dance, Madeline Schizas was third in the women's free skate, while Vanessa James and Eric Radford were fourth in the pairs free skate.
READ: Team energy inspires Canadian figure skaters as they look ahead to individual Olympic events
Long Track Speed Skating
Ivanie Blondin and Maddison Pearman raced in the women's 1500m at the Ice Ribbon. Blondin placed 13th while Pearman finished 24th in her Olympic debut.
Freestyle Skiing
It was qualification day for the big air event at the spectacular Big Air Shougang venue in Beijing. In qualification, all skiers did three runs with just their two best scores counting towards determining the top 12 that advance to the final.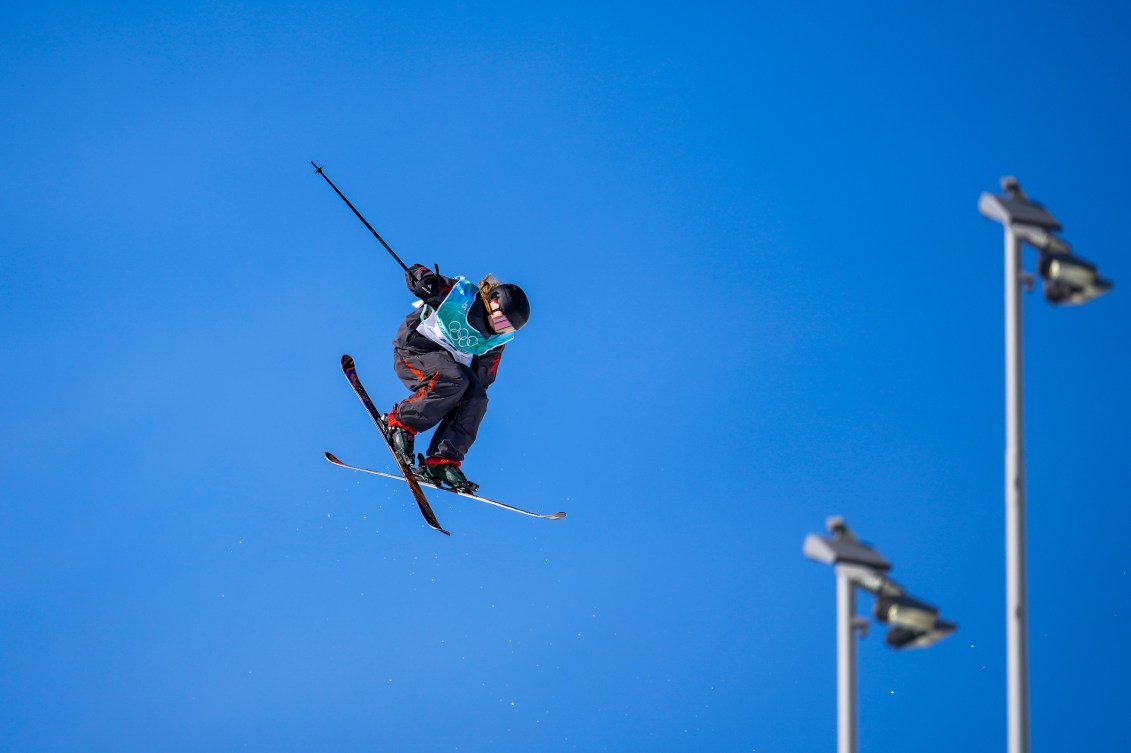 Megan Oldham finished atop the women's qualification standings with 171.25 points. Olivia Asselin also made it through in 11th place. Only one of the four Canadians entered in the men's event will be moving on. Evan McEachran finished 11th with 170.25 points. Missing out on the final by just one spot was world silver medallist Édouard Therriault. Max Moffatt placed 20th while Teal Harle was 31st.
Ice Hockey
After dominating double-digit goal performances against Switzerland and Finland, Team Canada took on Team ROC in women's hockey. The start of the game was delayed as they worked through some COVID protocols. In the end, the Canadians came away with the 6-1 victory, keeping them undefeated as they prepare to face Team USA.
READ: Team Canada remains unbeaten in women's hockey with win over ROC
Biathlon
Four Canadians – Megan Bankes, Emma Lunder, Sarah Beaudry, and Emily Dickson – competed in the women's 15km individual event. Bankes finished 33rd, Lunder placed 67th, Dickson was 70th and Beaudry was 80th.
Luge
The first two runs of women's singles took at the Yanqing Sliding Centre. Trinity Ellis sits in 13th place, Makena Hodgson is 15th and Natalie Corless is in 17th heading into the last two runs.