COC/Mark Blinch
Team Canada wins softball bronze at Tokyo 2020
Team Canada clinched softball bronze at Tokyo 2020 on Tuesday, defeating Mexico 3-2 at Yokohama Stadium.
It's the first time Canada has won a medal in softball at an Olympic Games. Before this year's result, Canada's best finish was fourth place at Beijing 2008.
Softball was making its return to the Games after a 13-year absence. Four members of this year's Canadian squad – Danielle Lawrie, Kaleigh Rafter, Lauren Regula and Jenn Salling – played in Beijing. Regula also competed at Athens 2004.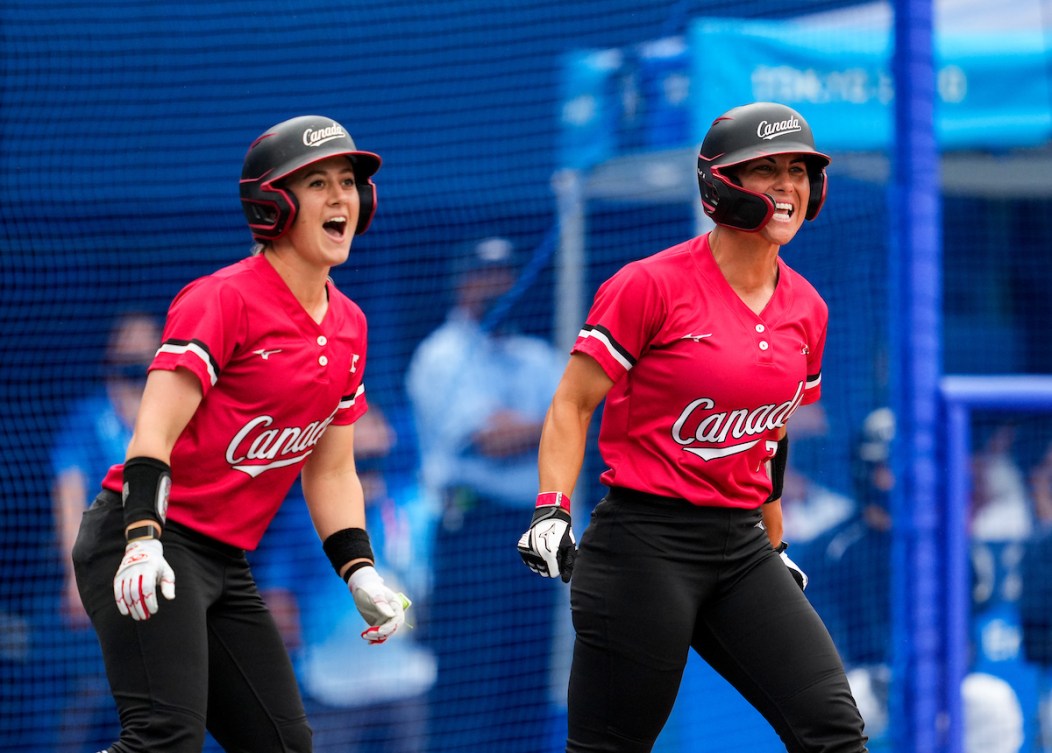 Canada earned a spot in the bronze medal game following a 3-2 record in the opening round, outscoring opponents 19-4. Canada defeated Mexico 4-0; Australia 7-1; and Italy 8-1. The team's two losses were both by 1-0 scores, falling to the the United States and Japan – the only two teams ranked above the No. 3 Canadians.
Sara Groenewegen, making her fourth start of the Games, had to fight through the first inning Tuesday. Following back-to-back singles by Mexico, Groenewegen got a strikeout and a fly out to left field to end the threat.
Canada got on the board in the bottom of the second. After Jenn Salling reached on a bunt, Erika Polidori hit a ball to the third base side that resulted in a Mexico throwing error, giving Canada two base runners. Groenewegen then grounded out but advanced the runners, allowing both Salling and Polidori to score on an Emma Entzminger single to left, giving the Canadians a 2-0 advantage.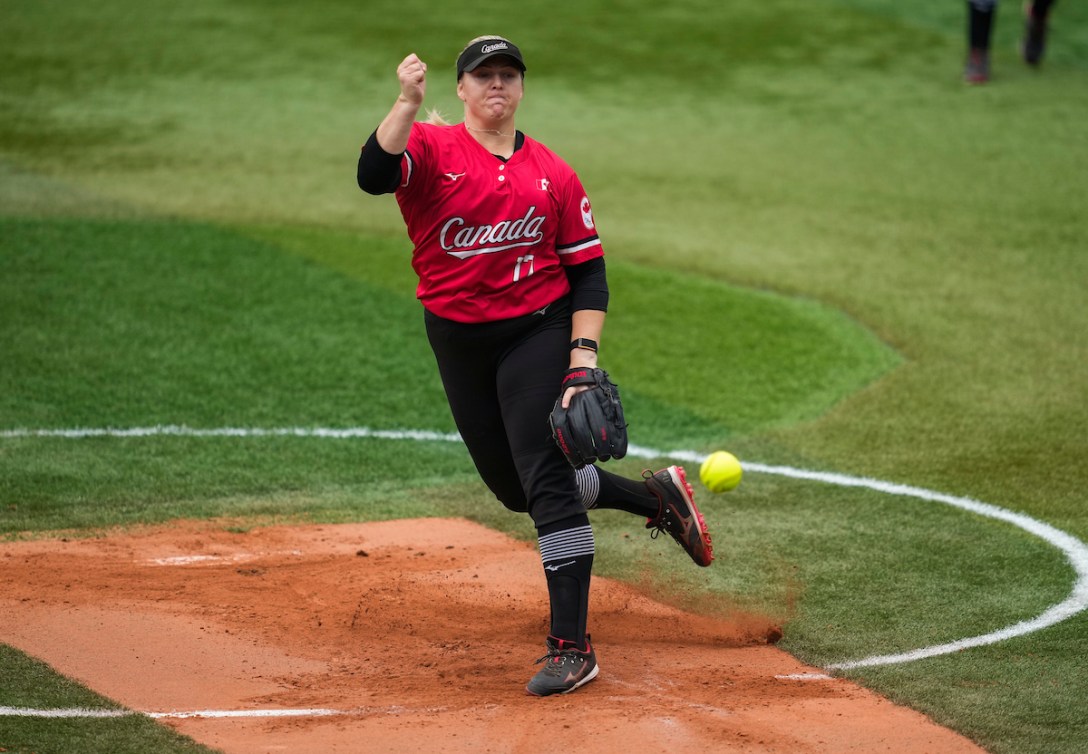 With the rain beginning to fall in the third, Mexico's Brittany Cervantes singled to left, allowing Sydney Romero to score from second, making it a 2-1 game. In the bottom half of the inning, Canada was threatening after Victoria Hayward hit a lead off double. After moving to third, Hayward tried to score on a Kelsey Harshman hit to the pitcher but was thrown out at the plate.
Mexico tied the game in the fifth. With runners on the corners, a Suzannah Brookshire single to right field scored a run, making it a 2-2 game. Canada would get out of the inning with no further damage done.
Canada retook the lead in the fifth. Janet Leung and Hayward both reached base to lead off the inning. After a Larissa Franklin sacrifice bunt advanced the runners, Leung tagged up at third base and scored on a Harshman fly out to left to make it 3-2 Canada.
Lawrie finished off the seventh in style, striking out the final two batters to clinch the win – and the bronze medal – for Canada.