THE CANADIAN PRESS/HO-COC, Andrew Lahodynskyj.
Field Hockey
Sport Overview
Field Hockey at Paris 2024
Venue: Yves du Manoir Stadium
Competition Dates: July 27-August 9 (Days 1-14)
Events: 2 (1 men, 1 women)
Trivia: Test your knowledge!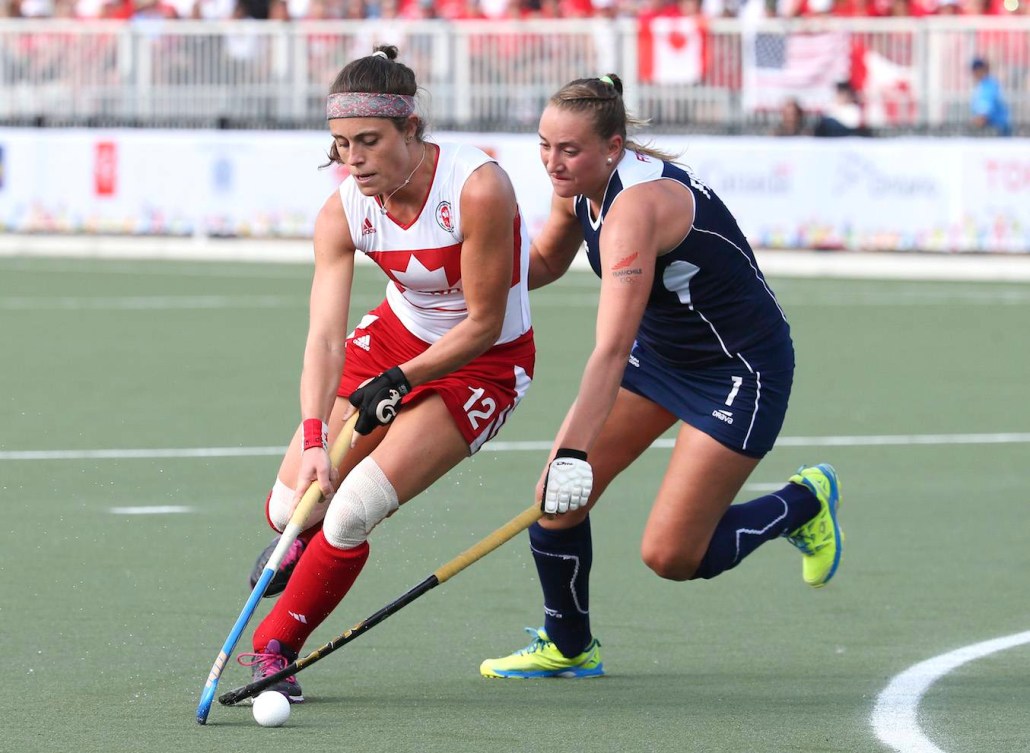 Field hockey is a unique game that combines physicality, athleticism and mental strategy. The sport dates back to Egypt, some 4000 years ago before the evolution of the modern game.
The Olympic Games now feature 12-team tournaments for men and women.
In today's game, players control the ball using a hooked stick, on which the head is flat on one side and rounded on the other. Players are not allowed to use any part of their body, including feet and hands, to propel the ball. Only the goalkeepers may kick the ball or stop it with the body or protective equipment. Players must be inside their opponents' D-shaped shooting circle that surrounds the goal to make a shot at scoring.
Regulation length matches consist of four 15-minute quarters, with a halftime of 10 minutes after the second quarter, after which teams switch ends. Of the 16 players on a team, only 11 (including the goalkeeper) may be on the field at any one time. Substitutions can occur at any time throughout the match.
Pool games may end in ties but all classification matches require an outright winner. If the game is tied at the end of regulation, the game goes to a shootout.
Canada's Olympic History (Pre-Paris 2024)
Canada's best field hockey result was the fifth place finish by the women at Los Angeles 1984. Canada also qualified for the women's tournament at Seoul 1988 (finished sixth) and Barcelona 1992 (finished seventh).
The men's team has finished tenth on four occasions: Montreal 1976, Los Angeles 1984, Sydney 2000 as well as Beijing 2008. Canada first qualified for the men's Olympic tournament at Tokyo 1964. Canada qualified for back-to-back Games at Rio 2016 and Tokyo 2020.
Olympic Field Hockey History
Field hockey was first included on the Olympic program at London 1908. After a short absence, it returned at Antwerp 1920. Missing again at Paris 1924 because it lacked an international federation, field hockey made its permanent return to the Olympic program at Amsterdam 1928. Women's field hockey was added to the Olympic program at Moscow 1980.
Teams