AP Photo/Kirsty Wigglesworth - Antoine Saito - COC/Andrew Lahodynskyj
5 Team Canada things to watch this weekend: July 21-23
We're heading into the middle weekend of the World Aquatics Championships in Fukuoka, Japan. That means a shift in focus at the pool, as the diving competition finishes up and swimming starts up. Meanwhile, it's crunch time for the water polo teams as the playoff round begins.
It's also a crossover weekend in road cycling, as the men's Tour de France comes to an end on the same day the Tour de France Femmes embarks on its first stage. Plus, a couple of Canadians are in the field at the oldest golf tournament in the world.
Here's a quick rundown of the sports and events you'll want to keep an eye on this weekend to be sure you don't miss a big Team Canada moment:
Diving
Team Canada's performance at the World Aquatics Championships has so far has been highlighted by Caeli McKay capturing bronze in the women's 10m platform on Wednesday – her first career world championship medal. McKay's medal was the first for Team Canada at the meet.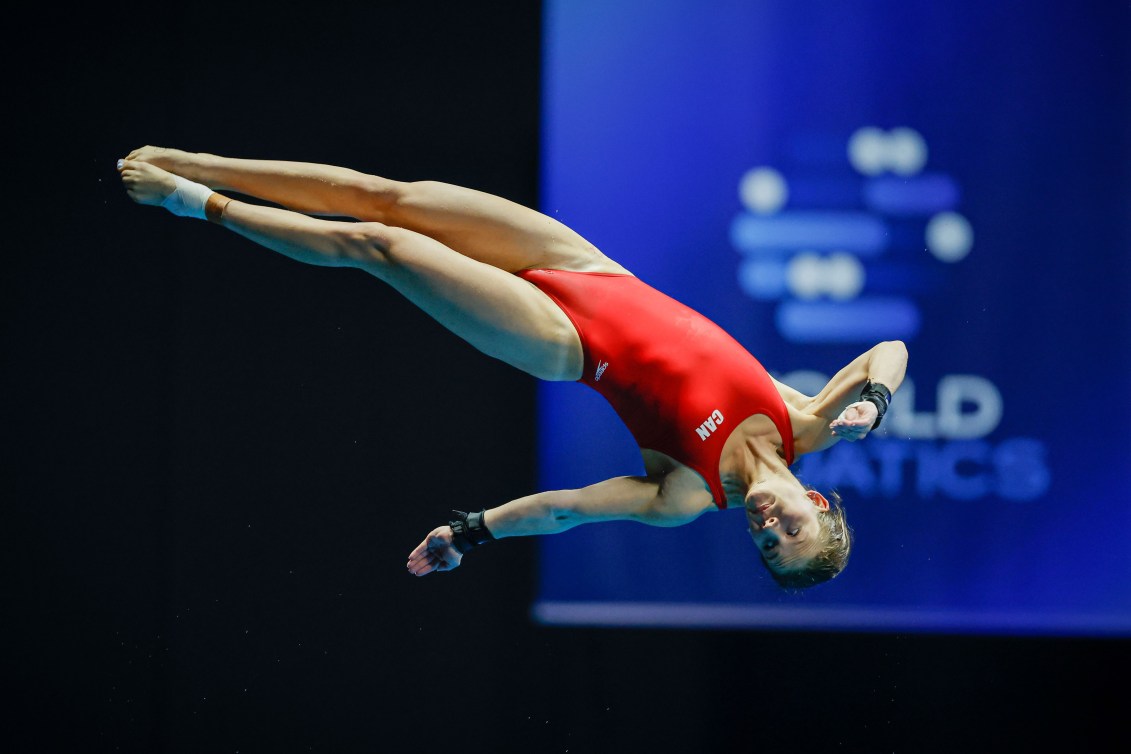 READ: Caeli McKay dives to 10m platform bronze at World Aquatics Championships
By placing in the top-12, McKay earned an Olympic quota spot for Canada in the women's 10m platform for Paris 2024, a feat that her teammate, Nathan Zsombor-Murray, will hope to replicate in the men's event at that height. First up is the prelims, with the goal of advancing to Friday's semifinal and then the final on Saturday.
Pamela Ware is diving for a medal in the women's 3m springboard on Friday after placing fourth in the semifinal. That qualified Canada one Olympic spot in that event for Paris 2024. Ware finished fourth in the women's 1m springboard this past Saturday and was fifth in the women's 3m synchro event with partner Mia Vallée.
Swimming
The highly anticipated swimming events at the World Aquatics Championships kick off on Saturday night for Canadians watching at home. Sunday will feature the first round of finals and Canada's first opportunities to claim podium spots.
READ: 5 Team Canada swimming stories to watch at 2023 World Aquatics Championships
There has been much hype around the women's 400m freestyle, one of the first events on the program. It is anticipated to be a showdown between Canada's own Summer McIntosh, the world record holder, as well as reigning Olympic champion and former world record holder, Australian Ariarne Titmus, and American Katie Ledecky, who broke the world record three times prior to Titmus. The final will take place on Sunday at 7:00 a.m. ET.
Other Canadian medal hopefuls in action on Saturday include Maggie MacNeil and Josh Liendo as they start off in butterfly events. Eric Brown will get into the pool to swim the men's 400m freestyle after having competed in the 10km open water race last Saturday.
READ: Joshua Liendo eyes return to podium at World Aquatics Championships
Among the other finals taking place on Sunday are the men's and women's 4x100m freestyle relays. Those could have Olympic implications as the top three countries in those relays will be qualified in those events for Paris 2024.
Canadians competing in Saturday night prelims:
Summer McIntosh: 400m freestyle
Ella Jansen: 400m freestyle
Maggie MacNeil: 100m butterfly
Katerine Savard: 100m butterfly
Mary-Sophie Harvey: 200m IM
Eric Brown: 400m freestyle
James Dergousoff: 100m breaststroke
Josh Liendo: 50m butterfly
Ilya Kharun: 50m butterfly
Collyn Gagne: 400m IM
Lorne Wigginton: 400m IM
Relays: Women's 4x100m Freestyle, Men's 4x100m Freestyle
Canadians competing in Sunday night prelims
You can stream the entire competition on CBCSports.ca.
Water Polo
The Canadian women's team finished second in their group with a 2-1 record. After opening with an 11-10 loss to Hungary, they took down New Zealand 13-11 and Japan 17-12. Next up is their first game of the knockout round. They'll face off with South Africa on Saturday morning, for Canadian fans tuning in from home. A spot in the quarterfinals is on the line.
The Canadian men take a 1-1 record into their final group stage game on Friday morning against France, who are also 1-1.
Golf
The fourth and final men's major of the year is underway at Royal Liverpool Golf Club. Two Canadians are participating in the 151st Open Championship (aka the British Open): Corey Conners and Nick Taylor.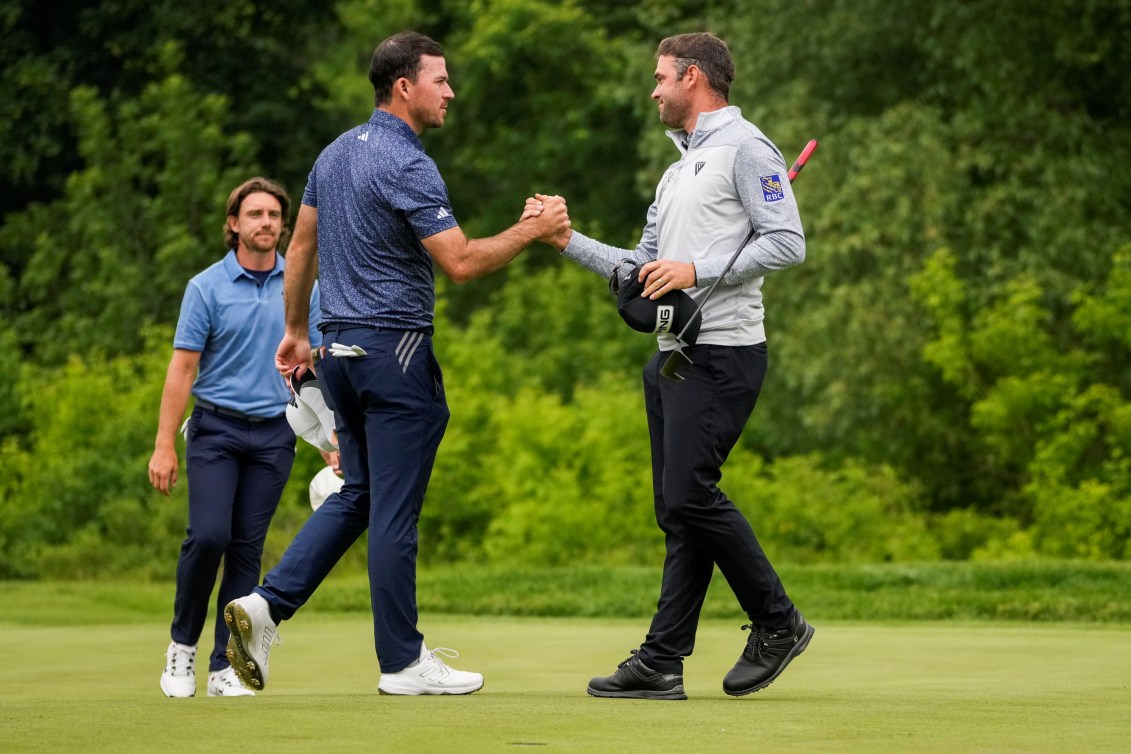 Conners is making his fourth appearance at golf's oldest tournament while Taylor is making his debut. They'll aim to improve on the best-ever result by a Canadian-born golfer at the Open — Mackenzie Hughes' tie for sixth place in 2021 when he was seven strokes back of the winner.
Their second round tee times on Friday are quite early for Canadian fans watching from home. Conners will be off at 2:52 a.m. ET, with Taylor following at 5:20 a.m. ET.
Royal Liverpool was built way back in 1869, making it the second-oldest seaside golf course in England. TSN will have coverage of all four rounds, with CTV also broadcasting on Saturday and Sunday.
Road Cycling
It's a big weekend at the Tour de France. As the men finish up their 21-stage Grand Tour on Sunday in Paris, the women will get going in the eight-stage Tour de France Femmes. Their race will cover a total of 956km in the southern half of the country, beginning in Clermont-Ferrand and concluding in Pau on July 30.
Mike Woods made plenty of headlines when he won the ninth stage on July 9, becoming just the third Canadian man to ever win a stage of the Tour de France.
Three Canadians are in the Tour de France Femmes lineup for pro team EF Education-TIBCO-SVB: Alison Jackson, Sara Poidevin and Magdeleine Vallieres. They look to be strong support riders for the team's targeted rider for the general classification, American Veronica Ewers. But Jackson also has her eyes on going for a stage win or two, adding to an already great year that includes a victory for her at the one-day classic, Paris-Roubaix. She'll be wearing the jersey of Canadian champion, following her victory in the road race at the nationals in late June.
Simone Boilard (St-Michel Auber93) and Gabrielle Pilote Fortin (Cofidis) will also be in the field with their pro teams.