Team Canada's squad of 16 set for field hockey at Tokyo 2020
Eight returnees and eight newcomers make up the Canadian men's field hockey team that will compete at Tokyo 2020.
Scott Tupper of Canada plays the ball against the United States in field hockey at the Lima Pan American Games on Aug. 1, 2019. THE CANADIAN PRESS/HO-COC, Andrew Lahodynskyj.

Hans Kaeppeler of the United States, right, and Mark Pearson of Canada compete for control of the ball during the field hockey men's preliminaries group B match at the Pan American Games in Lima, Peru, Thursday, Aug. 1, 2019. (AP Photo/Martin Mejia)
Captain Scott Tupper and Mark Pearson will be both competing at their third Olympic Games. They debuted together at Beijing 2008 and then waited eight years to get back on an Olympic field at Rio 2016. Now, Canada has qualified for back-to-back men's Olympic field hockey tournaments for the first time since Los Angeles 1984 and Seoul 1988.
Since Tupper made his first international appearance in 2005, he's played in more than 300 games for the national team. In Rio, he scored five goals to tie him for fourth in tournament scoring.
"Personally, to be able to compete in a third Olympics is definitely something I'm incredibly proud of and excited for," Tupper said. "Anytime you get to represent your country, it's a huge honour. I cherish my Olympic experiences and am looking forward to this year's Games."
In his first Pan American Games in 2007, Tupper helped Canada to a gold medal over Argentina.
He followed that with three consecutive Pan Am silvers at Guadalajara 2011, Toronto 2015 and most recently at Lima 2019. In Lima, he led the team in scoring with seven goals after being selected as Team Canada's Opening Ceremony flag bearer.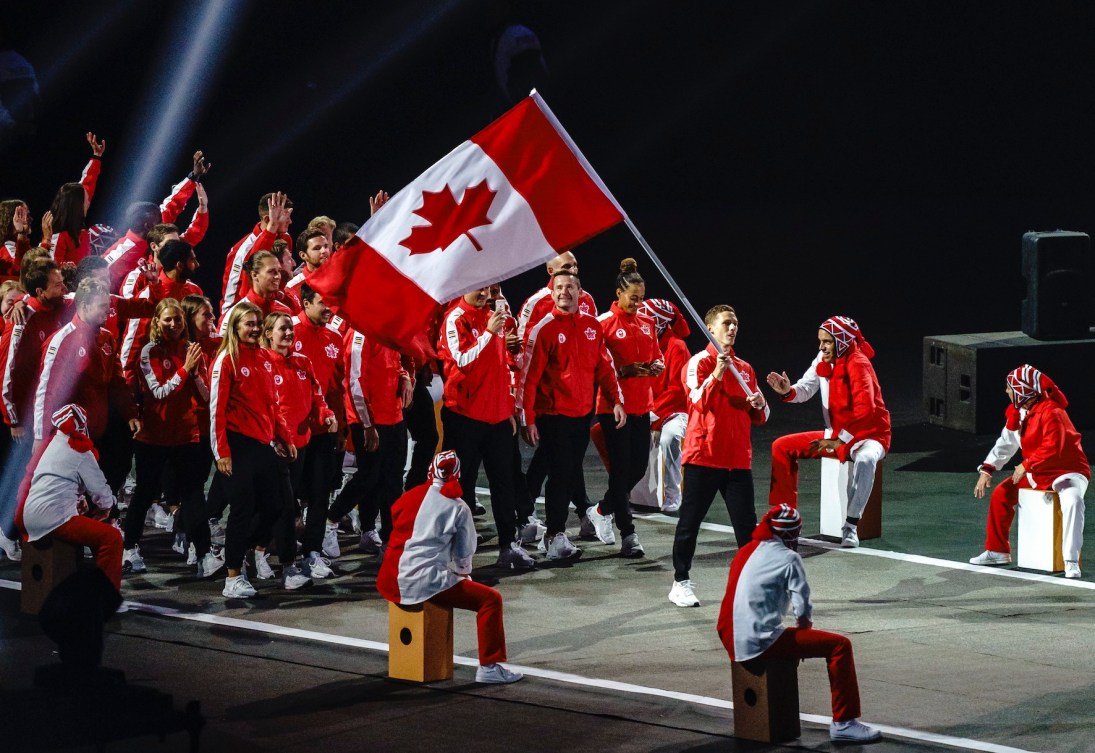 It was also in 2019 that Tupper and Team Canada won the FIH Series Finals hosted in Malaysia, to advance to the FIH Olympic Qualifiers in the fall. At home, Canada defeated Ireland in a dramatic shootout, which was forced when Tupper tied the game on a penalty shot with no time left on the clock, to win their ticket to Tokyo.
Pearson was the youngest member of the 2008 Olympic field hockey team but is now a veteran with more than 275 caps since his international debut in 2005. At Lima 2019, he was second on the team in scoring with six goals but ruptured his right Achilles tendon in the gold medal game against Argentina. The postponement of the Games by a year gave him the time he needed to return to full health.
Bissett Brenden, center, of Canada celebrate his goal with this team mate during a game against Belarus at the FIH Series Final in Kuala Lumpur, Malaysia, Monday, April 29, 2019. (AP Photo/Annice Lyn)

Canada's Mark Pearson, left, is congratulated by teammate Oliver Scholfield, after scoring against Mexico during a men's field hockey match at the Pan American Games in Lima, Peru, Tuesday, July 30, 2019. (AP Photo/Moises Castillo)

Canada celebrates after they scored their 4th goal against Argentina in the men's field hockey gold medal matchof the Pan American Games in Lima, Peru, Saturday, Aug. 10, 2019. (AP Photo/Silvia Izquierdo)
Returning from the Rio 2016 team as well are Brenden Bissett, Gabriel Ho-Garcia, Gordie Johnston, Sukhi Panesar, Keegan Pereira and Matthew Sarmento. In their win-or-stay-home match against Ireland, Johnston scored once in regulation and twice in the shootout and earned Man of the Match honours.
Bissett, Johnston, Panesar, and Pereira were also members of the 2019 Pan Am Games silver-winning squad, which also included Olympic rookies James Kirkpatrick, Oliver Schofield, John Smythe, and Jamie Wallace.
Rounding out the Olympic team are Fin Boothroyd, Brendan Guraliuk, Floris van Son, and goalkeeper Antoni Kindler.
"Having that experience of going through a major Games or two is really important. We've been through it all before so we know what to expect," Tupper added. "With that said, it's also really nice to have that young injection of energy and youth. They are wide-eyed and seeing things for the first time. That fresh attitude can remind us how truly amazing this experience is. I think striking that balance is great for our team."
Canada's best Olympic finish in field hockey came at Los Angeles 1984, when they placed fifth in the men's tournament. Canada will face off on July 24 against Germany for their first game during pool play at Oi Hockey Stadium. They'll play in Pool B with Belgium, Germany, Great Britain, Netherlands and South Africa.
Team Canada Field Hockey Athletes at Tokyo 2020:
Brenden Bissett (New Westminster, BC)
John (Fin) Boothroyd (West Vancouver, BC)
Brendan Guraliuk (Delta, BC)
Gabriel Ho-Garcia (Burnaby, BC)
Gordon Johnston (Vancouver, BC)
Antoni Kindler (Vancouver, BC)
James Kirkpatrick (Victoria, BC)
Sukhpal (Sukhi) Panesar (Surrey, BC)
Mark Pearson (Tsawwassen, BC)
Keegan Pereira (Pickering, ON)
Matthew Sarmento (Vancouver, BC)
Oliver Scholfield (Vancouver, BC)
John Smythe (Vancouver, BC)
Scott Tupper (Vancouver BC)
Floris van Son (Amsterdam, Netherlands)
Jamie Wallace (Vancouver, BC)