Softball
Team Canada Medal Count
0
0
1
Sport Overview
Softball at Tokyo 2020
Venues: Yokohama Baseball Stadium, Fukushima Azuma Baseball Stadium
Competition Dates: July 24-August 5, August 7, 2021 (Days 1-13, 15)
Events: 1 (1 women)
Trivia: Test your knowledge!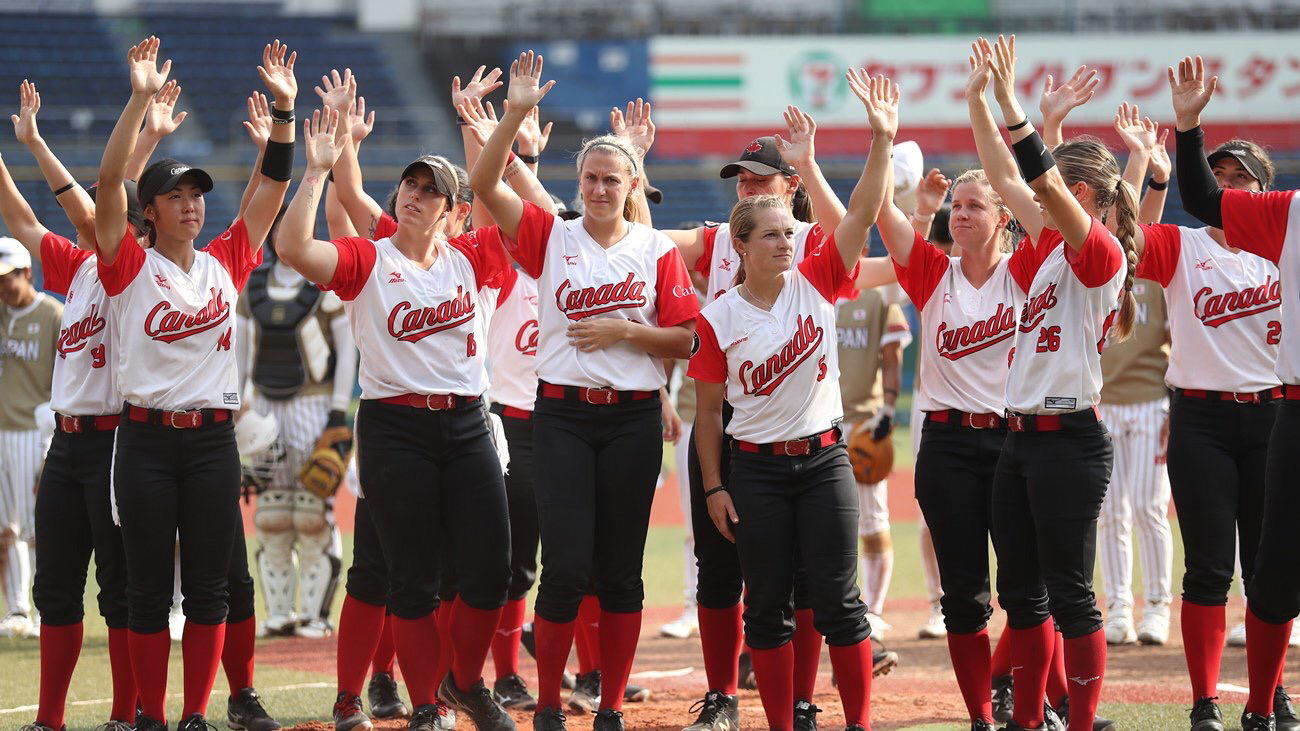 Softball made its return to the Olympic program at Tokyo 2020, the result of an initiative that gives organizing committees the chance to include sports which are of great cultural importance or popularity in the host nation. The Olympic tournament will feature six 15-player teams. Softball is one of just three sports (along with artistic swimming and rhythmic gymnastics) contested only by women at the Olympic Games.
As in baseball, while one team assumes nine defensive positions (three in the outfield, four around the infield bases, catcher, pitcher), the other team sends its own nine players to bat in a pre-determined lineup. The objective for the batter is to hit the ball thrown by the pitcher and advance around three bases to home plate, scoring a run. When the defending team gets three of the batting team's players out, the teams switch positions.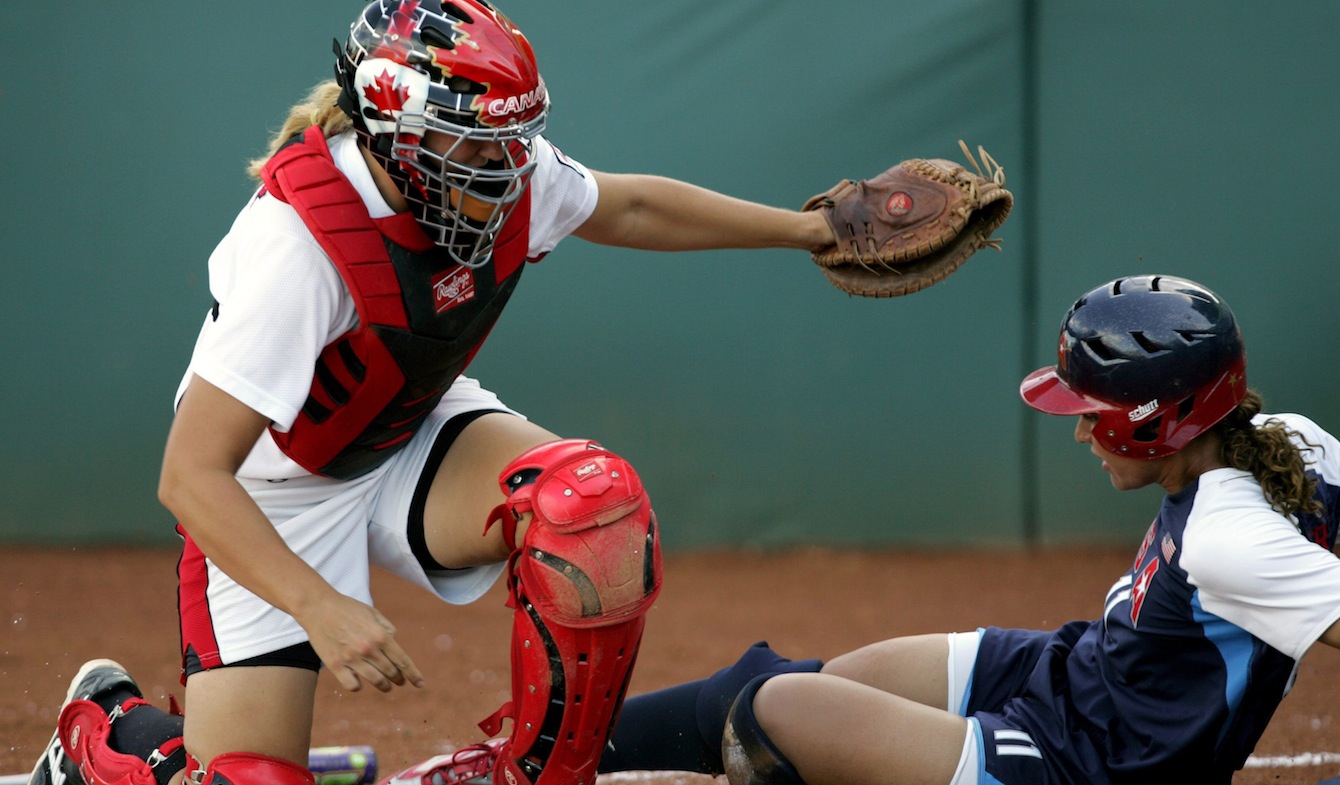 But there are also some notable differences. Softball games are shorter than baseball games, played to seven innings rather than nine. The ball used is larger, less dense, and must be pitched underhand. The field and diamond are smaller with only 60 feet between the bases (versus 90 feet in baseball) and the distance from the pitching rubber to home plate is just 43 feet (versus 60 feet 6 inches in baseball).
Canada's Olympic History – Pre-Tokyo 2020
Canada played in all four of the previous official Olympic softball tournaments, finishing fifth at Atlanta 1996, eighth at Sydney 2000, fifth at Athens 2004, and fourth at Beijing 2008 after a semifinal loss to Australia. The Canadian women have won eight medals at the Pan American Games, including gold at Toronto 2015 following four straight silver medals.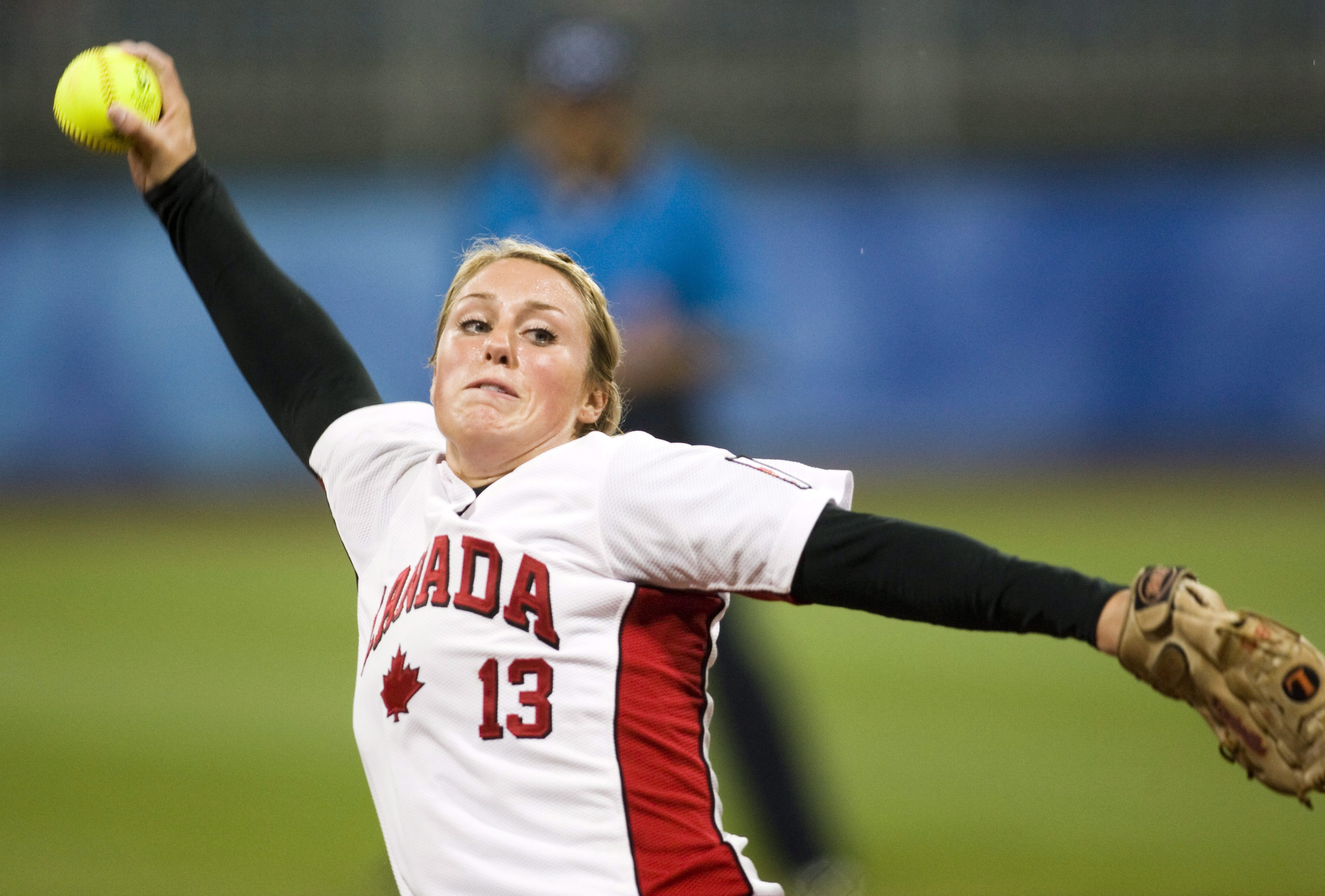 Softball History
Softball is said to have been invented as an indoor sport in Chicago in 1887. Following a Harvard-Yale football game, a Yale booster picked up a boxing glove and threw it at a Harvard fan who picked up a stick and swung it at the glove. A reporter who saw the incident turned it into a game, tying the glove into a ball and marking lines on the floor with chalk. By the next decade, the game had moved outdoors under the name kitten ball. It wasn't until 1926 that the name softball was first used in Colorado.
The spread of softball around the world was helped by American servicemen during World War II. The first world championship was held in 1965.
Softball made its official Olympic debut at Atlanta 1996 and was featured in the next three Games before it was removed from the program. The World Baseball Softball Confederation was established in April 2013 as a joint international governing body for both sports aiming to return to the Olympic program.
Canadian Medallists
| Event | Athlete | Finish | Games |
| --- | --- | --- | --- |
| Women | Danielle Lawrie, Emma Entzminger, Erika Polidori, Janet Leung, Jenn Salling, Jenna Caira, Jenny Gilbert, Joey Lye, Kaleigh Rafter, Kelsey Harshman, Larissa Franklin, Lauren Regula, Natalie Wideman, Sara Groenewegen, Victoria Hayward | Bronze | Tokyo 2020 |
Teams