Kevin Light/COC
Sailing
Team Canada Medal Count
0
3
6
Sport Overview
Sailing at Paris 2024
Venue: Marseille Marina
Competition Dates: July 28-August 8 (Days 2-13)
Events: 10 (4 men, 4 women, 2 mixed)
Trivia: Test your knowledge!
Sailing events are designated by the type and model of boat used in competition. At Paris 2024, those events are men's and women's windsurfing (iQFOiL), men's and women's dinghy (ILCA 7 – men, ILCA 6 – women), men's and women's skiff (49er – men, 49er FX – women), men's and women's kite (Formula Kite), mixed multihull Nacra 17), and mixed dinghy (470).
All events at Paris 2024 will be fleet races, meaning all the boats in an event are on the water at the same time. Each event consists of an Opening Series followed by a Medal Race (or Medal Series in windsurfing and kite).
The dinghy events have a 10-race Opening Series while the skiff and multihull events have a 12-race Opening Series. Windsurfing aims for a 16-race Opening Series and kite events ideally have an 18-race Opening Series.
The winner of each race is the first sailor/crew to cross the finish line after navigating a large triangle-shaped course marked by buoys. Sailors/crews are allocated points for their finishing position in each race (first place = 1 point, second place = 2 points, etc). After the Opening Series, the worst race result for each sailor/crew is excluded (or up to three race results in windsurfing and kite).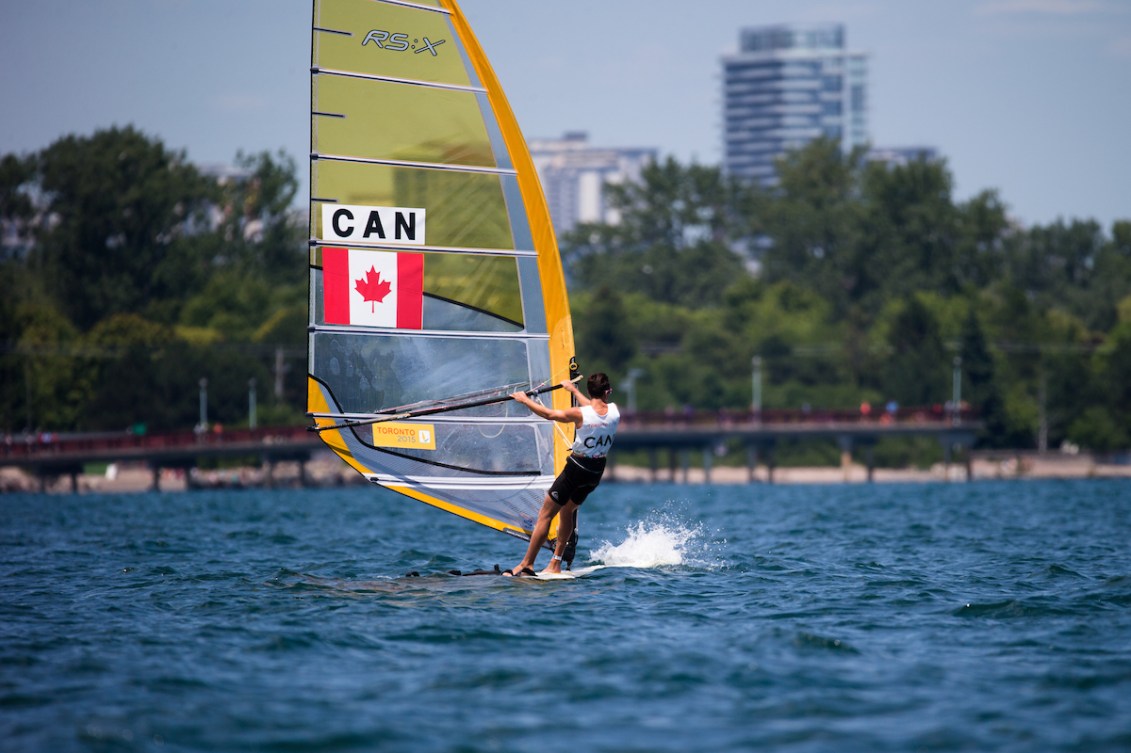 In dinghy, skiff, and multihull events, the 10 sailors/crews with the lowest total score advance to the Medal Race in which points for placement are doubled. These are added to the points from the Opening Series to determine the final rankings, with the lowest total score winning.
The Medal Series in windsurfing and kite are also for the 10 sailors with the lowest total score from the Opening Series.
Canada's Olympic Sailing History (Pre-Paris 2024)
Canada has won nine Olympic sailing medals, the first coming at Los Angeles 1932 with silver in the 8-metre and bronze in the 6-metre. It would be 40 years before the next podium result, bronze in the Soling (three-person keelboat) at Munich 1972.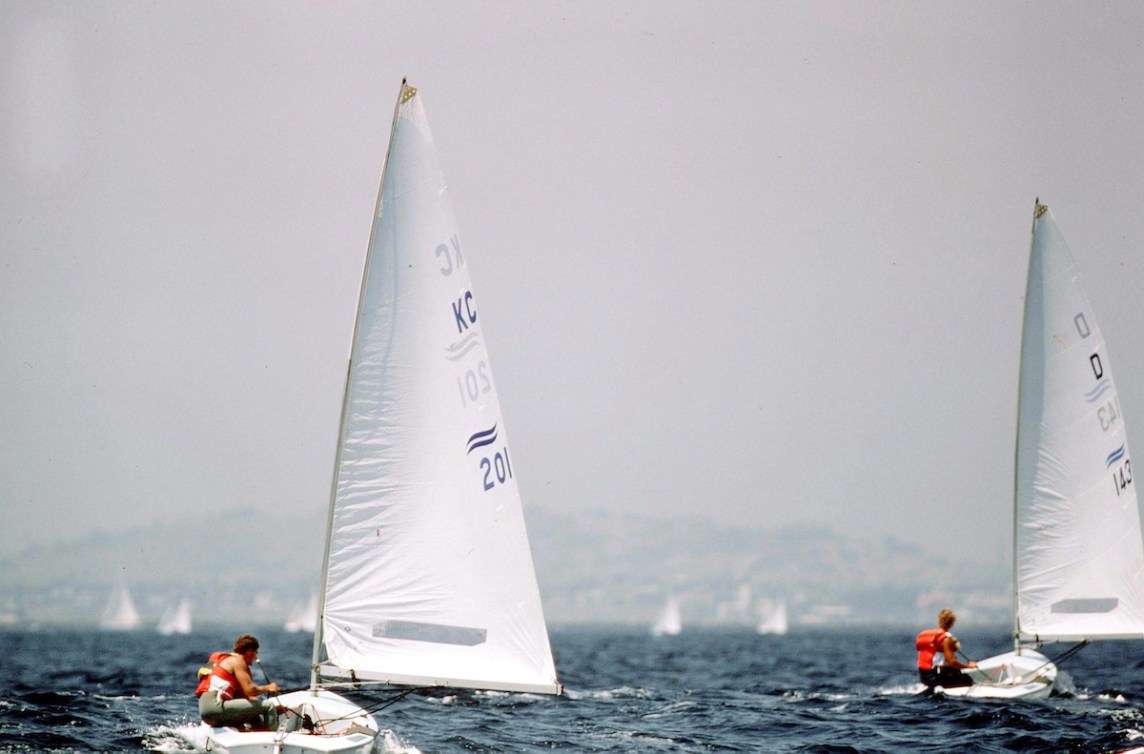 Three medals followed at Los Angeles 1984: silver in the Flying Dutchman (two-person dinghy) by Evert Bastet and Terry McLaughlin to go with bronzes in the Finn (one-person heavyweight dinghy) by Terry Neilson and in the Soling. McLaughlin's brother Frank won Flying Dutchman bronze with John Millen at Seoul 1988.
Canada's two most recent sailing medals came in the Star class (two-person keelboat). Ross MacDonald won bronze at Barcelona 1992 with Eric Jesperson before winning silver with Mike Wolfs at Athens 2004.
At Tokyo 2020, Sarah Douglas posted the best-ever result by a Canadian woman in an individual Olympic sailing event. She placed sixth in the Laser Radial (one-person dinghy) after being the fourth qualifier for the Medal Race.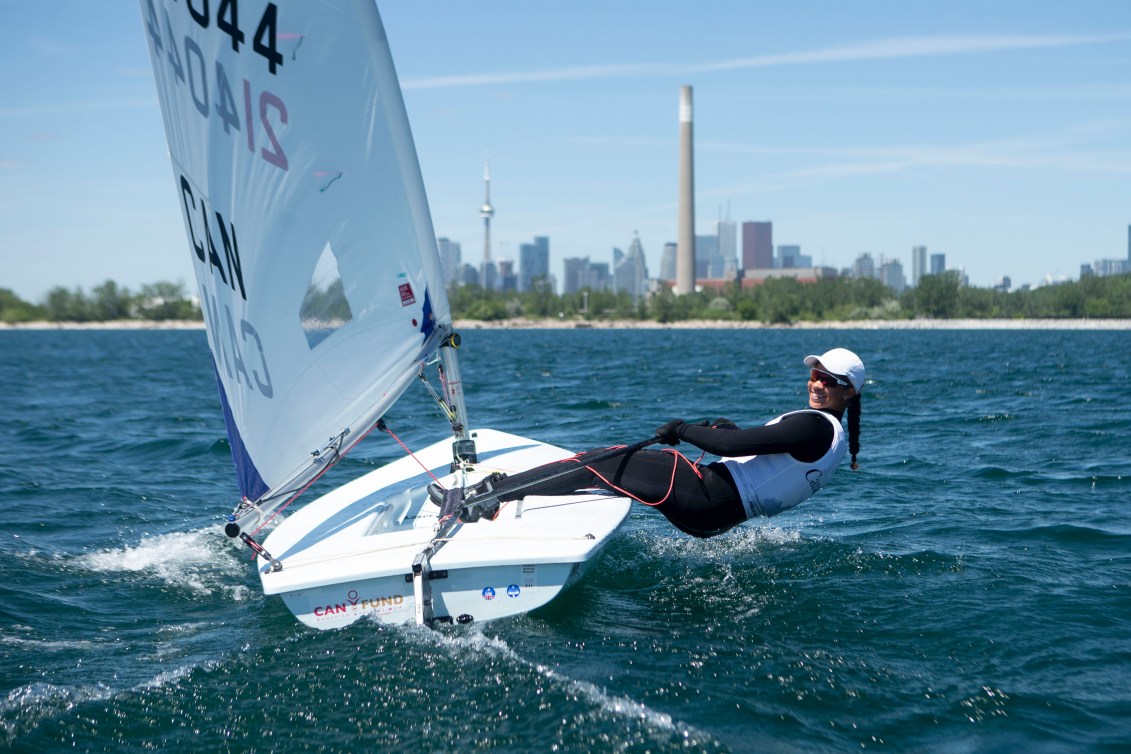 Although he didn't win a medal, Lawrence Lemieux became acclaimed for his sportsmanship at Seoul 1988 when he veered off course during his Finn event to rescue a pair of Singaporean sailors whose 470 boat had capsized, leaving them in danger of being carried out to sea.
Olympic Sailing History
Sailing was first included on the Olympic program at Paris 1900. After a brief absence, it returned at London 1908 and has been contested at every Olympic Games since. The event program has varied over the years as the popularity of certain types and models of boats changed.
The first woman to ever compete at the Olympic Games was a sailor. Hélène de Pourtalès of Switzerland won gold alongside her husband and other crew members in the 1-2 ton event at Paris 1900. After decades of events open to either gender, the first women-only event was contested at Seoul 1988.
Canadian Medallists
| Event | Athlete | Finish | Games |
| --- | --- | --- | --- |
| 8-metre | Ernest Cribb, George Gyles, Harry Jones, Hubert Wallace, Peter Gordon, Ronald Maitland | Silver | Los Angeles 1932 |
| Flying Dutchman | Evert Bastet, Terry McLaughlin | Silver | Los Angeles 1984 |
| Star | Mike Wolfs, Ross MacDonald | Silver | Athens 2004 |
| 6-metre | Gardner Boultbee, Gerald Wilson, Kenneth Glass, Philip Rogers | Bronze | Los Angeles 1932 |
| Soling | David Miller, John Ekels, Paul Cote | Bronze | Munich 1972 |
| Finn | Terry Neilson | Bronze | Los Angeles 1984 |
| Soling | Hans Fogh, John Kerr, Stephen Calder | Bronze | Los Angeles 1984 |
| Flying Dutchman | Frank McLaughlin, John Millen | Bronze | Seoul 1988 |
| Star | Eric Jesperson, Ross MacDonald | Bronze | Barcelona 1992 |
Teams